When you wake up in the morning, going to work seems like a task especially when you have to work on the same project and tasks regularly. Workplace and the nature of job takes away the initial excitement that you had when you joined the job. While you feel monotonous at work, here we bring some proven tips that will make you fall in love with your work over again. Try out these tips and have a ball at your workplace:
1. Reward yourself and others
The best way to stay happy is not to wait for the others to reward you. Rather reward yourself for the achievements that made you feel proud. Organise/plan petty lunch parties, movie trips, and dinners with colleagues and team mates. You can even plan a weekend trip with office friends, if you want a stress free atmosphere at work. These initiative will help you bond better with the team and you will have fun stories to share in common. To brighten mood, don't forget organising or going out for parties on the festive occasions and birthday parties.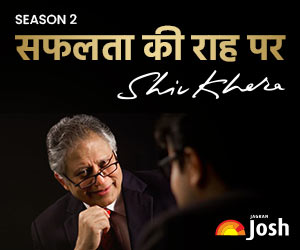 2. Create a happy playlist
The best way to stay connected to work and feel relaxed is with your favourite playlist. Create a playlist that you can listen to while working so that you don't feel humdrums. When you listen to songs, you won't waste time taking with others. Listening to songs while working will keep your mind relaxed. You will feel upbeat and positive at work. Keep adding new songs to keep a fresh mood throughout the day. Once you get addicted to your playlist, it will become the music to your ears. Keep refreshing your playlist so that your mind gets fresh music to enjoy the day.
3. Eat food that keeps you fresh all day
Eating habits are very important when you have a sedentary lifestyle. Sitting posture can make you dull at the end of the day. While people in the sales job can visit sites and can travel, if your job doesn't allows for such autonomy, then make sure that you keep a check on your diet. A healthy diet comprising of roughage, fruits, super-food items and juice will keep you high on energy and buoyant.
Healthy Eating Habits for a Productive Day at Work
4. Help your co-workers
The best way to stay happy at work is to set up a friendly atmosphere at work. Do not look for shortcomings in people around you. Accept the fact that no one is perfect and imperfections of each other makes us complete. Do not try to pry into personal life of everyone around you. But do not keep aloof even. Make friends and genuinely help your co-workers when they need you. Try developing a support system at workplace that you can access when in trouble. Workplace friends help cut-out stress that you might be facing in your personal life.
Time-management tips for a stress-free day at work
5. Smile, it's contagious
The most beautiful and precious gift that you can give others is 'a genuine smile'. It is the best way to greet people at work when your meet them. A scientific study says that smiling improves brain function. When we smile, brain release neuropeptides, which asks our brain to stay merrier. Another advantage of smiling is a perk! Smiling is contagious and spreads quickly. It spreads at a supersonic speed and when you smile at others, they will seldom frown at you. Exchanging smiles will also keep your peers and colleagues happy.
6. Take a stroll
A 10-minute exercise or walk during the lunch or tea break can do wonders to your health. When you sit whole day at desk, body becomes lethargic and prone to health issues such as backache, weight gain, blood pressure and many others. So take a stroll in the vicinity of your office, you will surely feel fresh in the natural settings. Taking a break from the computer screen will relax your eyes from the constant strain. If your office is high up on the building, you can even take stairs to reach there so keep your weight in check.
Avoiding Post-Lunch sleepiness at Office
7. Focus on the positives
The best cure to be safe from a bad day at work is to curb the negative thoughts. Do not worry too much about the future or the results. Targets are set keeping in view the production of work. Give your best to achieve the targets set in the KRA. Negative thinking often demoralises the current production capacity! Stay optimistic and create a happy mind-set. Talk about the positives and look at the brighter side of the day rather than thinking about the negatives. Counting your blessings indeed help in becoming big!
For more interesting insights and trivia on managing career aspirations and life, keep visiting Career Section of jagranjosh.com. You can also subscribe with us to get latest tips on managing your career smoothly.
Also Read...