While preparing for the board exams, students must put extra emphasis on solving the previous years' board question papers. It will help them to familiarise the trends of past, type of questions, level of difficulty and other aspects according to which they will be able to create the right plan and start preparing for the exam in a more efficient manner.
In this article, you will get the Rajasthan Board Class 12 Biology Solved Question Paper 2016. All the solutions provided here are explained in a way to help students easily understand the concepts/theories used, thus making the exam preparations easy and effective.
Key features of Rajasthan Board Class 12 Biology Solved Question Paper 2016 are
Simple and easy solutions are provided for the questions
Appropriate concepts/theories have been used in solutions
Neat and clean diagrams are used wherever required
Structure of Rajasthan Board Class 12 Biology Paper 2016 is as per the following table: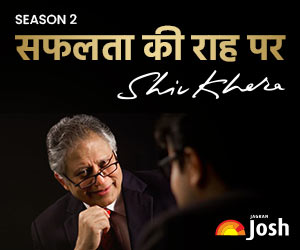 | | | |
| --- | --- | --- |
| Part | Question Nos. | Marks Per Question |
| A | 1 – 13 | 1 |
| B | 14 – 24 | 2 |
| C | 25 – 27 | 3 |
| D | 28 – 30 | 4 |
Question number 24, 27, 28, 29 and 30 have internal choices.
A few sample questions and their solutions are given below:
Q. How does opioids effect the body?
Ans.
Opioids are the drugs which bind to specific opioid receptors present in our central nervous system and suppress its functioning.
Q. What is co-dominance? With the help of example explain co-dominance in human-being.
Ans.
When two alleles for a trait are equally expressed with neither being recessive or dominant, it creates codominance.
ABO blood group system is good example of co-dominance. The gene I for the blood group contains three alleles i.e. IA, IB and i which represents the phenomenon of multiple allelism as it has more than two alleles governing the same character. The alleles IA and IB are co-dominant and express themselves even in the presence of the other. Thus the presence of both the alleles IA and IB gives the blood group of AB.
Rajasthan Board Class 12 Biology Solved Question Paper 2018
Q. What is innate immunity? How many types of barriers are present in innate immunity. Write down their names.
Ans.
Innate Immunity: The immunity which occurs by birth is called innate immunity. Innate immunity consists of four types of barriers:
(i) Anatomical Barrier. Examples: Skin, Mucosal surface
(ii) Physiologocal Barriers : Many physiological functions of body make the unfavourable environment for the growth of microbes. Examples: Fever, pH of body, secretions, interferon.
(iii) Phagocytic Barrier: In response to pathogenic infection, the total count of WBC in body increases.
(iv) Inflammatory Barrier: Inflammation of any tissue /organ prevents further infection.
Q. Write down the application of biofertilizers. Explain the role of cyanobacteria as a biofertilizer.
Ans.
Biofertilizers are the substances which make use of microorganisms to fertile the soil. These fertilizers are not harmful to crops or other plants like the chemical fertilizers. They are also environment friendly and do not cause the pollution of any sort. Use of biofertilizers in the soil, makes the plants healthy as well as protect them from getting any diseases.
Role of cyanobacteria as Biofertilizer
Cyanobacteria can fix atmospheric nitrogen
Thus they increase fertility of soil
They also add organic matter to the soil and increase fertility of soil.
To download the completely solved paper, click on the following link:
The solved Biology question paper 2016 given here will offer a variety of problems to solve and give you the practice to code and know what kind of questions might be asked in the board exam 2019.
To get more of such important articles for Rajasthan Board Class 12 Examination 2019, click here.