RBSE Class 12th Hindi Syllabus 2023: Rajasthan's Board of Secondary Education (RBSE) has released the latest and updated syllabus for the 2023 Class 12 Hindi exam. Hindi (Code: 01) is an optional subject in RBSE Class 12 and is mostly opted by students wishing to pursue a career in Hindi literature or journalism. Some students also have a good command of the language and choose it along with other language subjects. Hindi is the mother tongue of almost half the India and is one of the most widely spoken languages in the world. The RBSE Class 12 Hindi syllabus also teaches students all the essentials required to master the Hindi language, including literature, grammar, comprehension and creative writing. The RBSE Class 12 board exams are quickly approaching, so take a look at the Class 12 Hindi syllabus to ensure you have covered all the topics. Read and download the Rajasthan Board Class 12 Hindi syllabus and examination scheme for the 2023 exams in PDF format here.
RBSE Class 12th Hindi Syllabus 2023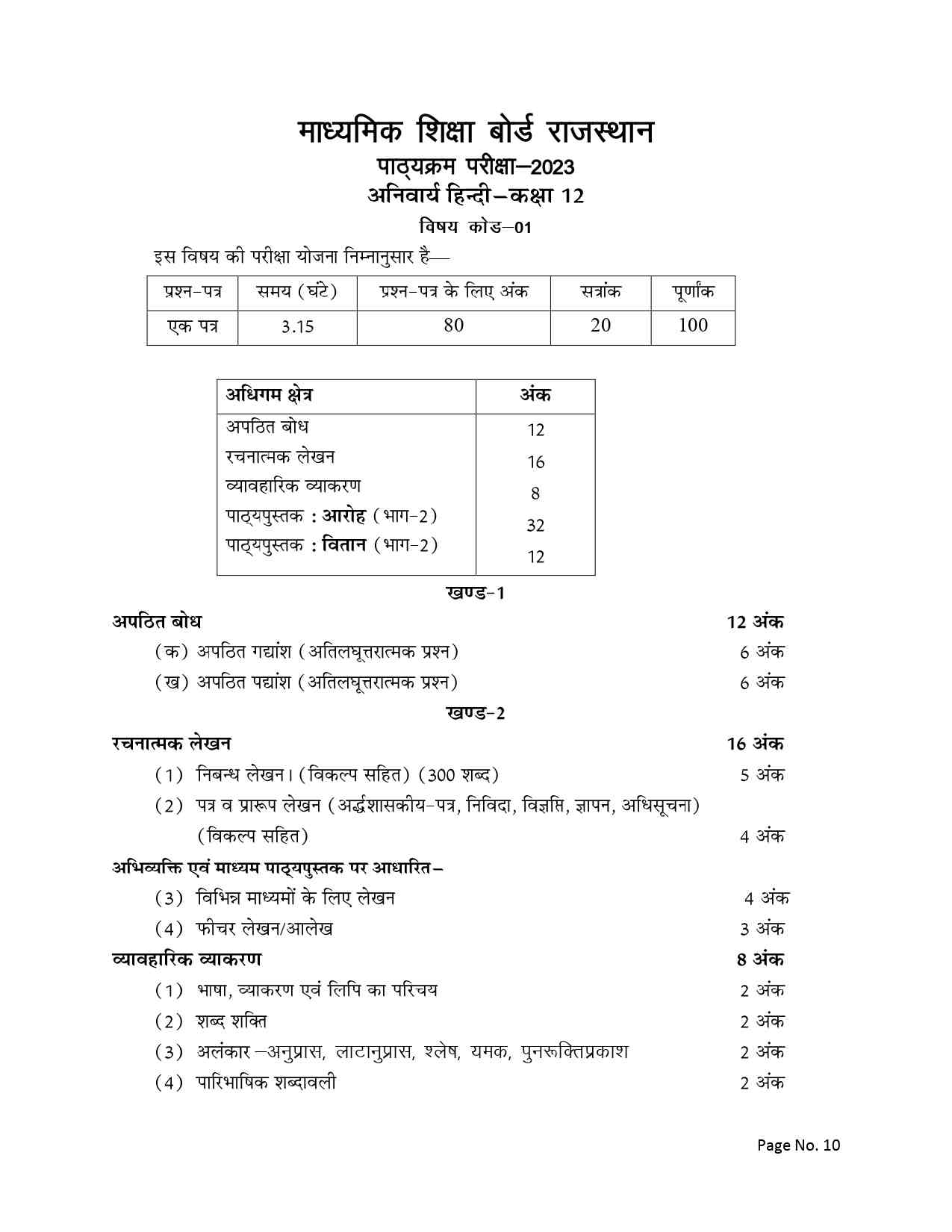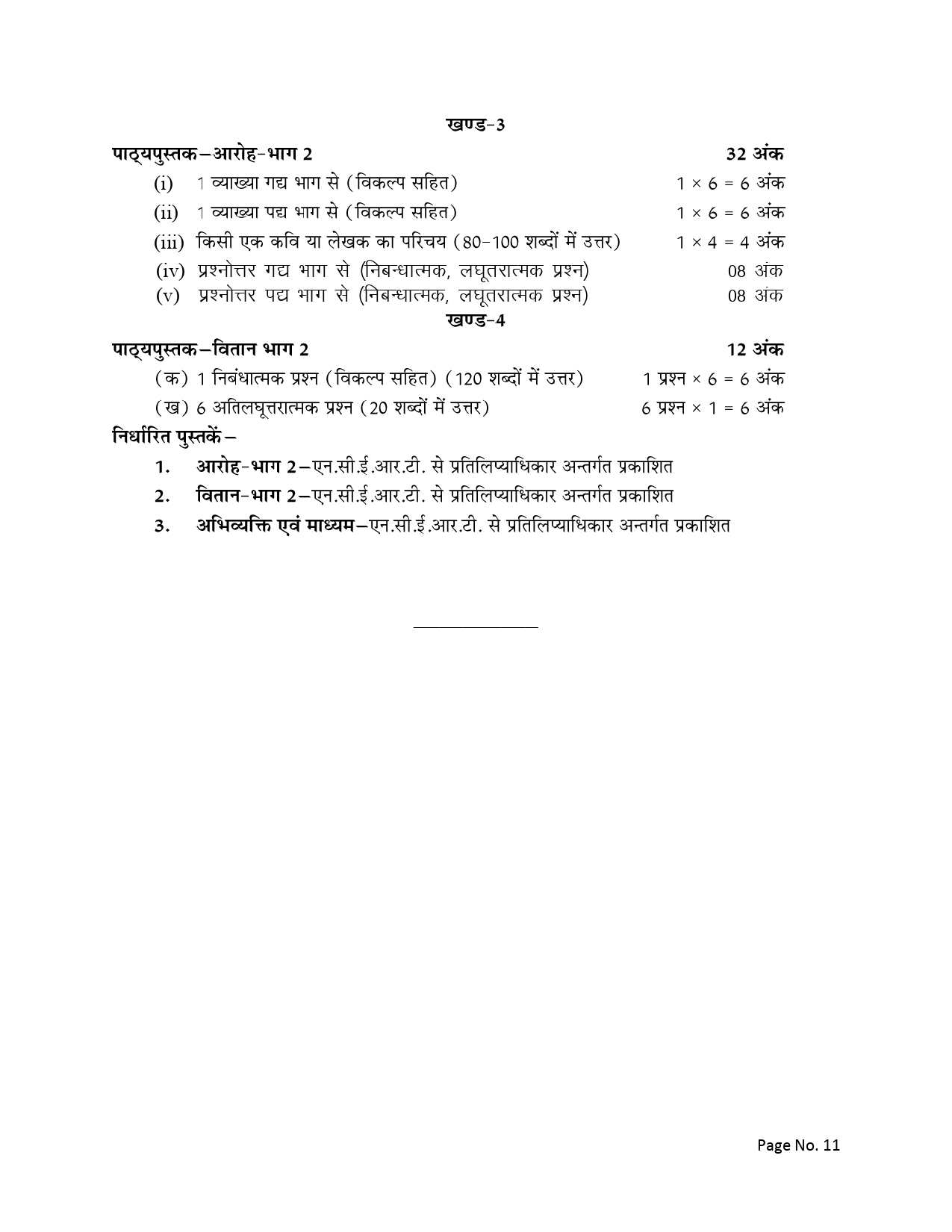 The prescribed books for RBSE Class 12 Hindi course are NCERT's Aroh and Vitan. You can check and download RBSE Class 12 Hindi syllabus 2023 PDF below.
Also Read: RBSE 12th English Syllabus 2023: Download Rajasthan Board Class 12 English Syllabus PDF
Also Read: RBSE 12th Mathematics Syllabus 2023: Download Rajasthan Board Class 12 Mathematics Syllabus PDF