RBSE Social Science Model Paper 2023 Class 10th: Social Science (Code: 08) is a main subject in Rajasthan Board Class 10. Social Science is an intriguing subject that is as informative as it is challenging. The RBSE Class 10 Social Science syllabus comprises all the major fields of Social Science, including history, geography, political science and economics. Social science is a writing-based subject that emphasises students' proper learning of the concepts along with their ability to explain or use them efficiently. So, it becomes important to know what and how much to write in answers. This is where the RBSE class 10 social science model papers come in handy. We have covered the official Rajasthan Board Class 10 Social Science model paper for the 2023 exam session in its entirety here. Solving and analyzing model papers is a great way to understand the exam pattern and the importance of the topics. Students also learn how to craft answers that fetch maximum marks. View and download the RBSE 10th class Social Science model paper in pdf format, along with the exam blueprint and topic-wise marks distribution.
Also Read: RBSE Time Table 2023: Rajasthan Board Class 10 Exam Date, Schedule & Latest News
RBSE Class 10th Social Science Model Paper 2023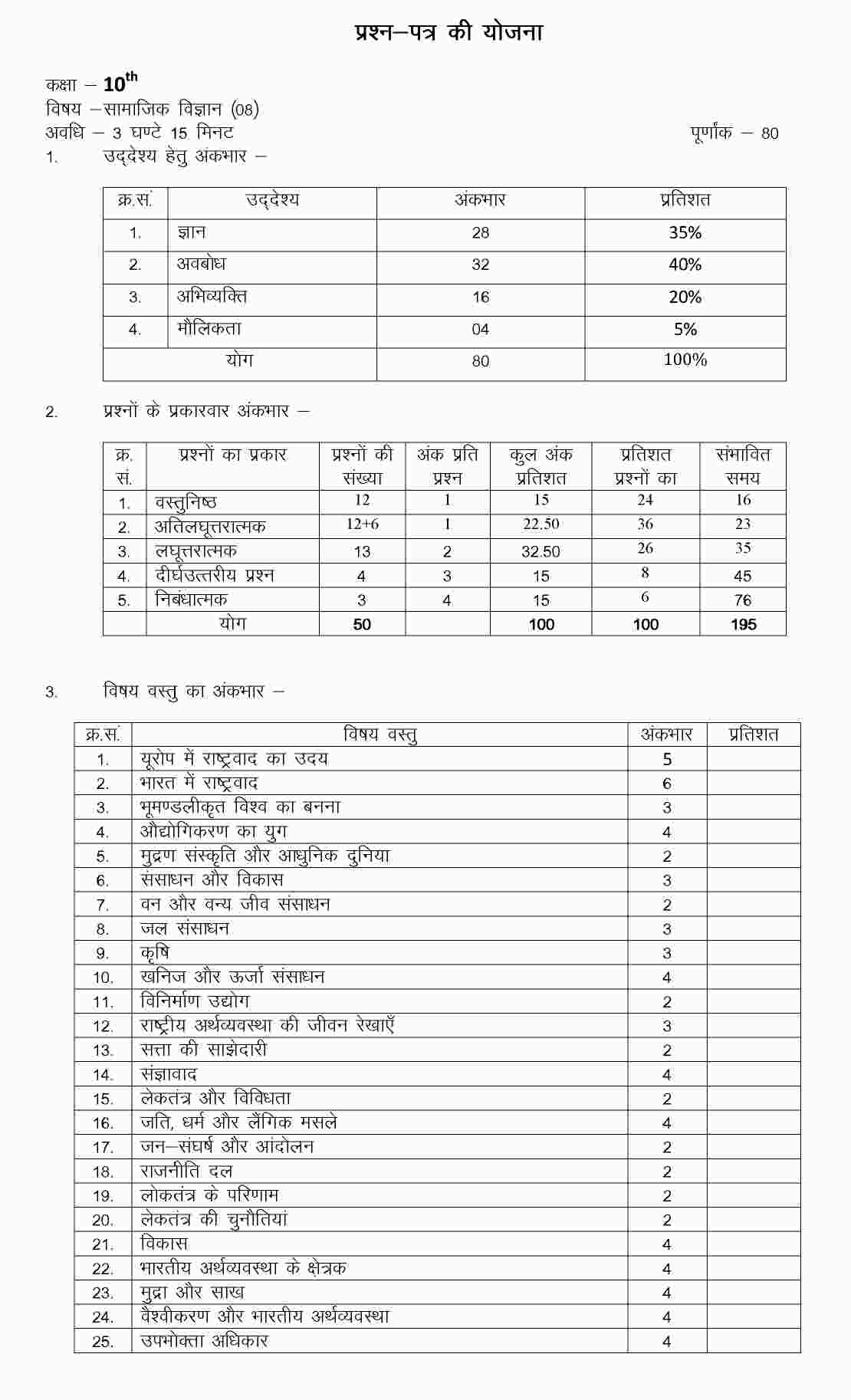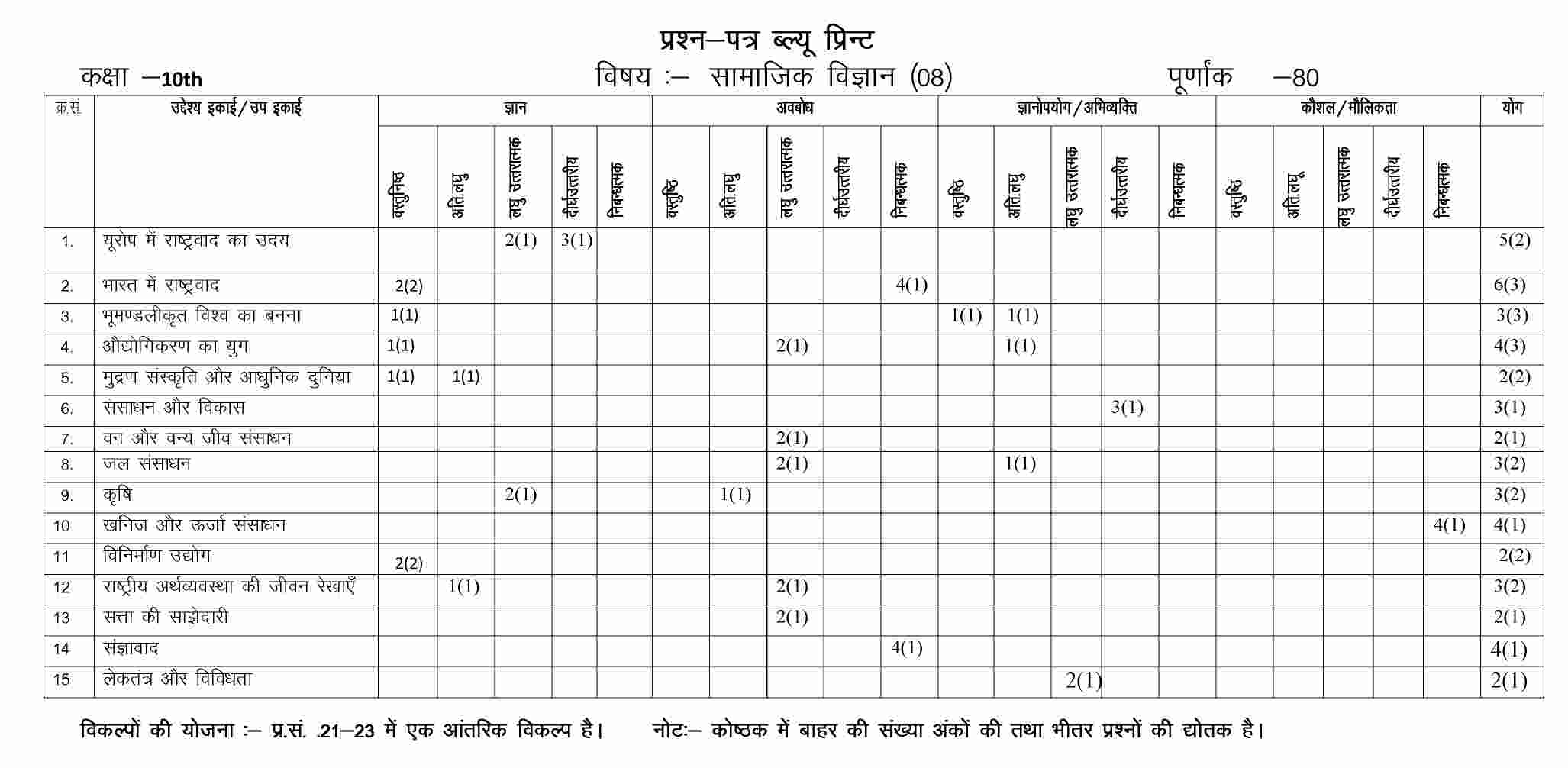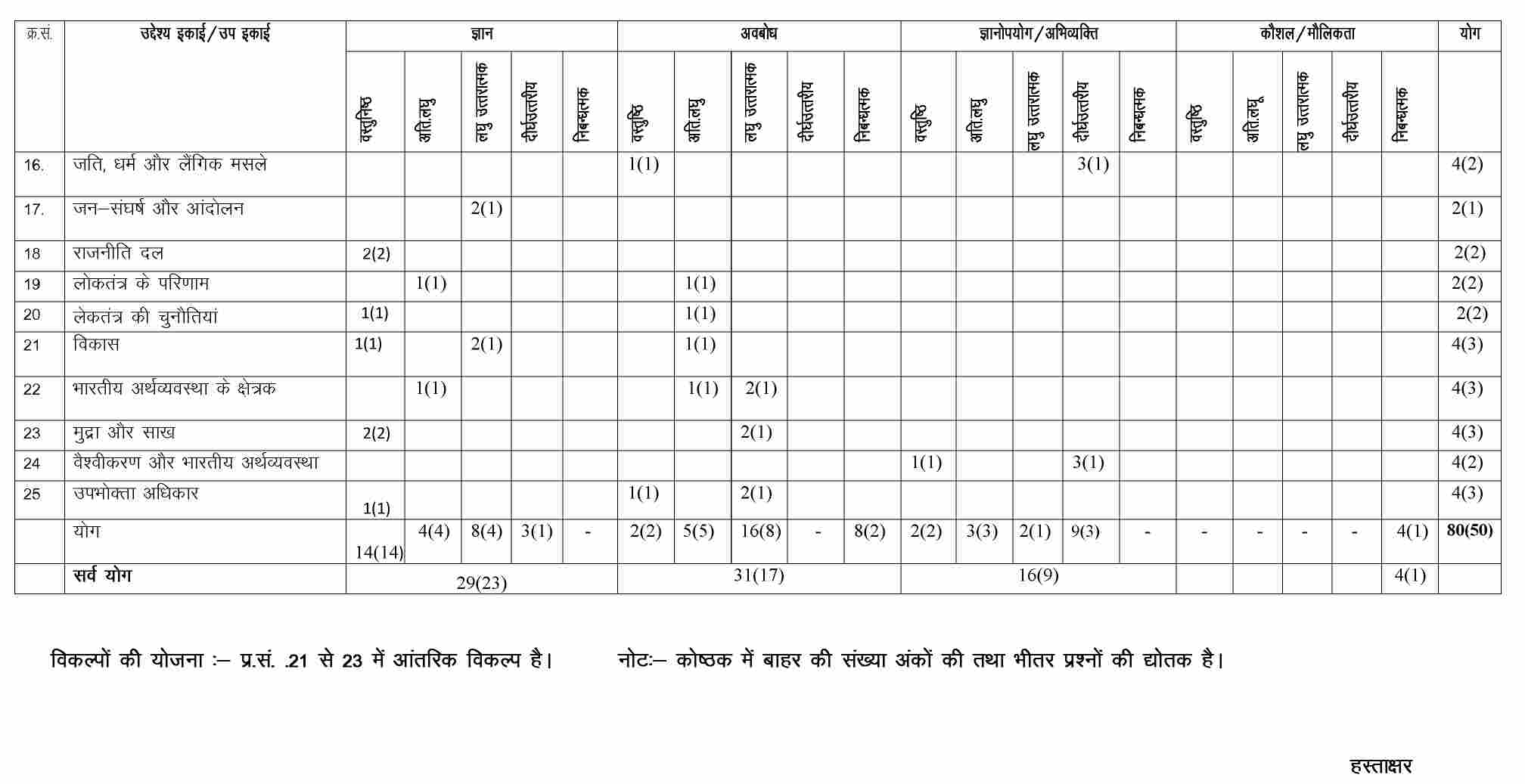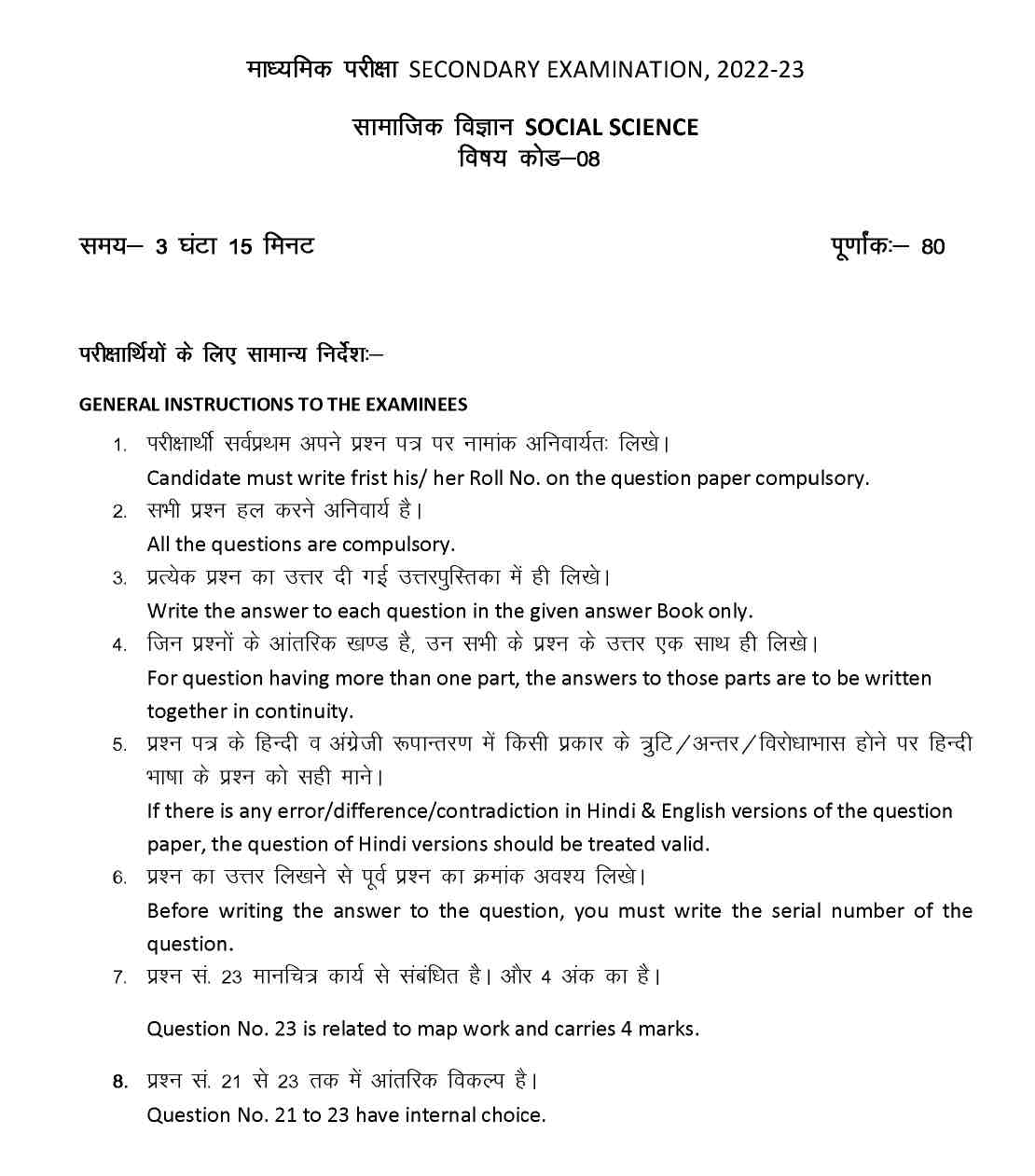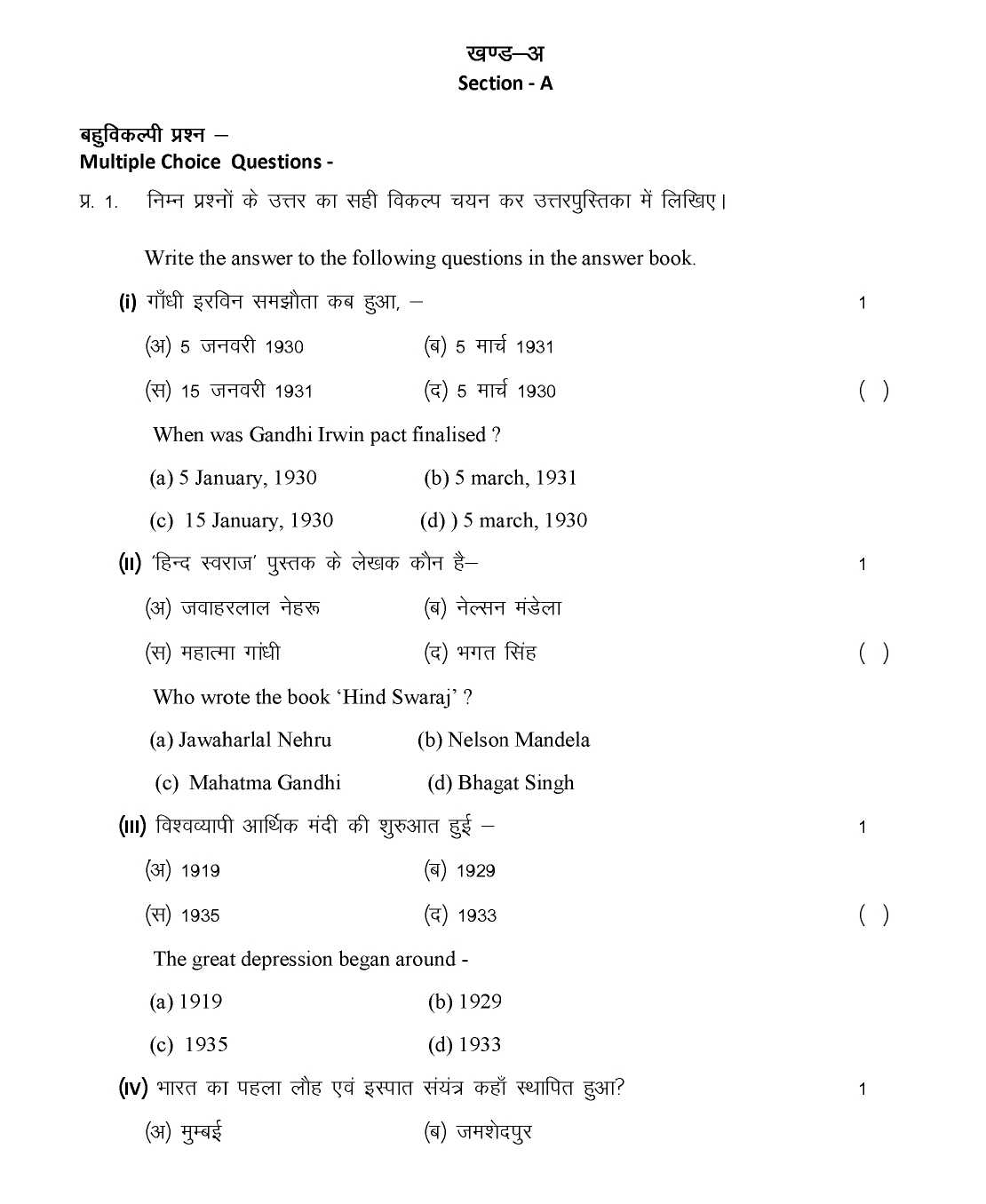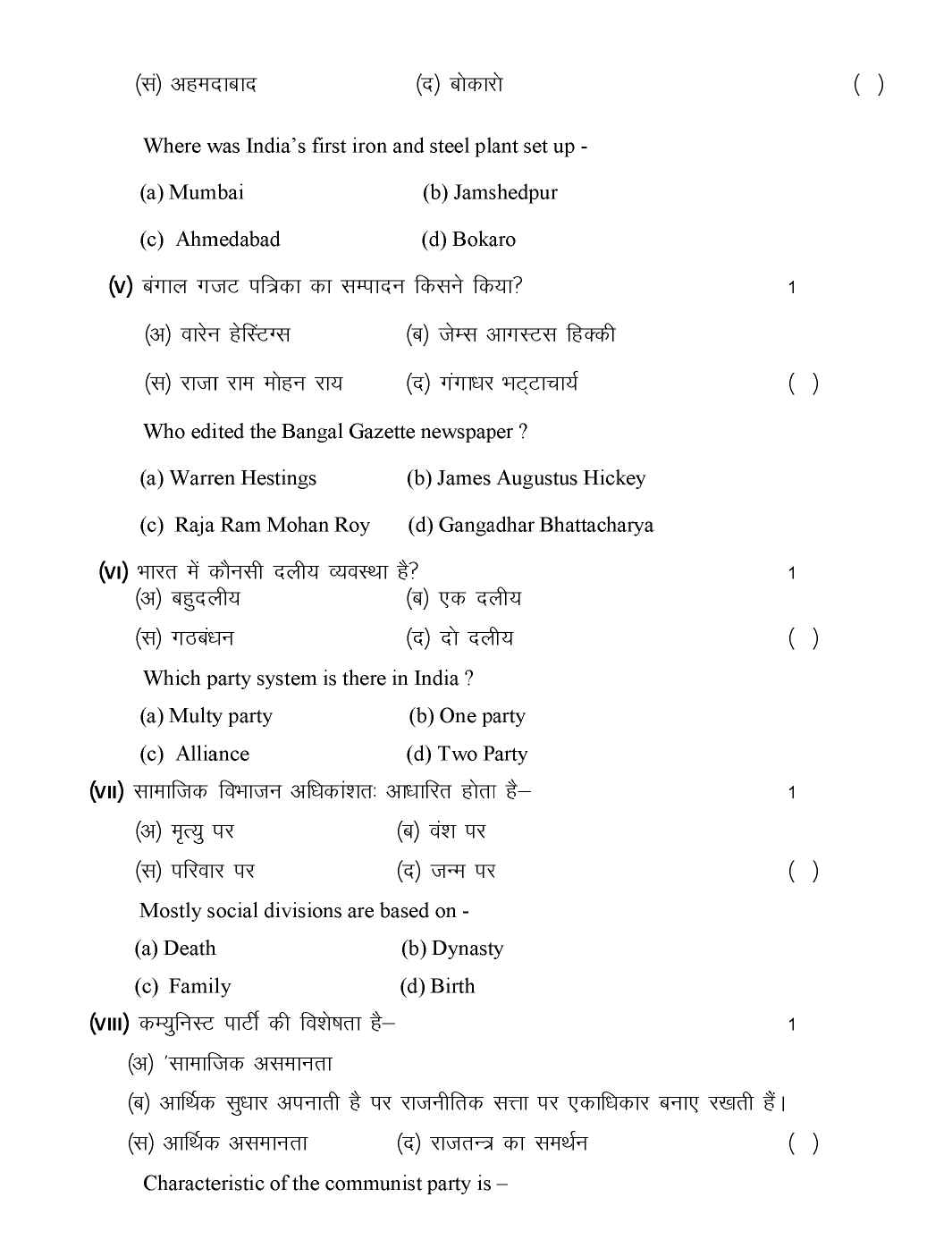 Download the rest of the RBSE Social Science Model Paper for Class 10 below. And also read the model papers of other Class 10 subjects.
Check: RBSE Class 10 Hindi Model Paper
Check: RBSE Class 10 English Model Paper
Check: RBSE Class 10 Maths Model Paper