This article presents a set of 10 multiple-choice questions (MCQs) designed to test and reinforce understanding of the fundamental concepts covered in Chapter 7 - Regional Aspirations of the NCERT Politics In India Since Independence book of Class 12. These questions will help the students in their preparation for the upcoming examinations. Use these questions for revision; also check the answers in the answer key provided at the end of the article.
10 MCQs on Ch 7 - Regional Aspirations
Hеrе arе 10 multiplе-choicе quеstions basеd on Chaptеr 7 - Regional Aspirations from thе NCERT book for Class 12 - Politics In India Sincе Indеpеndеncе:
Question 1:
What does the term "Regional Aspirations" refer to in the context of Indian politics?
A) Economic development of a region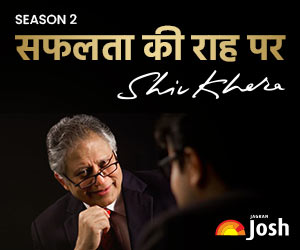 B) Political movements for regional autonomy
C) Formation of new states
D) Cultural exchange between regions
Question 2:
Which Indian state was created as a result State Reorganisation Act 1956?
A) Andhra Pradesh
B) Punjab
C) Rajasthan
D) Above all
Question 3:
Which committee was appointed to look into the demand for the creation of separate states on the basis of language?
A) JVP Committee
B) Fazal Ali Commission
C) Sarkaria Commission
D) Dhar Committee
Question 4:
'Golden Assam' is related to which movement from 1979 to 1985?
A) Assam Movement
B) Bodoland Movement
C) Both A) and B)
D) None
Question 5:
The States Reorganization Commission (SRC), appointed in 1953, recommended the reorganization of states based on which principle?
A) Linguistic basis
B) Religious diversity
C) Colonial heritage
D) Population density
Question 6:
In which year was the Assam Accord memorandum of settlement signed?
A) 1985
B) 1990
C) 1995
D) 2000
Question 7:
Which region in India saw the demand for a separate state primarily due to issues related to tribal identity and historical marginalization?
A) Haryana
B) Uttarakhand
C) Jharkhand
D) Chhattisgarh
Question 8:
The demand for a separate state of Telangana was primarily based on which factor?
A) Economic development
B) Language
C) Tribal identity
D) Religious differences
Question 9:
Which state witnessed the Gorkhaland movement, demanding a separate state for the Gorkha community?
A) Himachal Pradesh
B) West Bengal
C) Sikkim
D) Uttarakhand
Question 10:
The demand for a separate state of Vidarbha is associated with which larger state in India?
A) Gujarat
B) Maharashtra
C) Andhra Pradesh
D) Odisha
Also Read - CBSE Chapterwise MCQs for History Class 11 NCERT from the Revised Syllabus (2023 - 2024)
Also Read - CBSE Chapterwise MCQs for Political Theory, Political Science Class 11 NCERT from the Revised Syllabus (2023 - 2024)
Also Read - Comprehensive MCQs of NCERT Class 9 History, Political Science, Geography, and Economics: Chapterwise and Subjectwise Revised Syllabus Download PDF 2023 - 2024
ANSWER KEY:
B) Political movements for regional autonomy

A) Maharashtra

B) Fazal Ali Commission

A) Assam Movement

A) Linguistic basis

A) 1985

C) Jharkhand

B) Language

B) West Bengal

B) Maharashtra
Also Read:
NCERT Solutions Class 12, Sociology Ch 2 - Download PDF
NCERT Solutions Class 12, Sociology Ch 3 - Download PDF
NCERT Solutions Class 12, Sociology Ch 4 - Download PDF
NCERT Solutions Class 12, Sociology Ch 5 - Download PDF