3rd October, School News Headlines Today: The morning assembly is a sincerely followed school tradition even to this day. Students and teachers assemble on the grounds of the hall every morning.
The format of the assembly differs depending on the type of school, but the core activities remain the same. The principal or any other school head gives a speech, and news reading is done by students. Talent shows, speeches, debates and fun skits are also performed.
Singing prayers and indulging in light physical exercise or yoga can also be included morning school assembly. However, today we'll focus on the news headlines as they make the students aware of global and domestic affairs.
You can check out the latest news headlines for 3 October to be read during the morning school assembly below.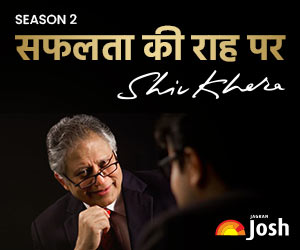 Also Read: School Assembly News Headlines For 28 September
National News Headlines for Today's School Assembly October 3
Bihar caste survey revealed that the state of 13.1 crore consists of 36% extremely backward classes, 27.1% backward classes, 19.7 % scheduled castes, 1.7% scheduled tribes and 15.5% general population.
Bihar CM Nitish Kumar called an all-party meeting to discuss the Bihar caste census results and hoped it would lead to a nationwide caste census.
PM Modi is set to launch projects worth ₹8,000 crore in Telangana ahead of polls.
Khalistan supporters staged protests outside the Indian High Commission in London.
Indian billionaire Harpal Randhawa and 22-year-old son were killed in a Zimbabwe plane crash with 4 others.
International News for Today's School Assembly
1) The 2023 Nobel Prize in Medicine went to Katalin Kariko and Drew Weissman for work on mRNA vaccines.
2) Maldives election jolts the Indian Ocean lying countries as pro-China Mohamed Muizzu set to become president.
3) Russia launched a deadly counterattack on Ukraine, killing 300 soldiers and striking ammo depots.
4) Turkey bombed suspected PKK militant targets in north Iraq after a suicide attack in Ankara.
5) Anti-Islam and pro-Russia Robert Fico is set to become the PM of Slovakia again.
Sports News for Today's Assembly
Asian Games 2023 Day 9: India won seven medals and concluded the tally with 13 gold, 24 silver and 23 bronze.
India beat Bangladesh 12-0 to reach the hockey semifinals in Asian Games 2023.
India will play the Netherlands in the second warm-up match in Kerala for the World Cup 2023.
Canelo Alvarez defeated Jermell Charlo by unanimous decision to defend his WBC and WBA super middleweight titles.
Thought of the Day
"An expert is someone who knows some of the worst mistakes that can be made in his subject, and how to avoid them."
― Werner Heisenberg