The popular adage 'young love is one of the best feelings in the world' sums up every college lovestory. Most of us experience our first love during our college days. There might be a few crushes and infatuations from high-school days, but when it comes to serious relationships; majority of them bloom during college days.
Those who have had the pleasure of falling in love have often quoted that, 'first love is the hardest to get over'. And if there is anything that is harder than that to let go off, it is the first serious relationship that you have with someone. So, before you go ahead and plan your entire life with your college sweet heart. You must seriously consider, if getting into a serious relationship with a college lover is the right move for you.
Below, we will discuss some key reasons as to why you shouldn't have your first serious relationship in college.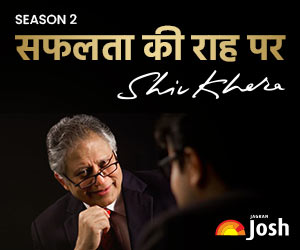 First Relationships Rarely Lasts Long
Be it Bollywood or novels, college love stories are always portrayed as fairy tales that always last for a lifetime. Unfortunately, this is not the case in real life. College romance is always magical. You dream of living an amazing happily ever after with that person, right? Sorry to break it to you friends, but first relationships don't usually last long. It is said that everyone experiences heartbreak at least once in their life. First love and first relationships sure are special but, many times they are your learning curve into the world of love and relationships. It teaches you what is it that you like or dislike. Basically, it tells you what kind of person is your perfect someone special? You learn many lessons and emerge out much wiser from your first relationship. It might almost seem as if you cannot go back to your old life once you part ways with your first love. Which takes us on to our second reason why you shouldn't get into a serious relationship in college.
College Is A Constant Reminder Of Your Ex
Getting over first love is quite hard you need time and space to get over it. But what about the scenario where you are face to face with your ex every single day. Which is exactly the situation in college, you might be sharing classes, friends, and even might have has some special spot. Everyone one of these things would only resurface the old feelings and make it much harder for you to let go of your ex.
More Important Things Like Academics Suffer A Setback
Breakups are hard but they are all the more worse when you experience them for the first time. Just like the first love makes everything around you more lively, the first breakup is traumatizing and drives you to the depths of despair and sadness. Everything losses it charm and seems lifeless. Breakups affect you not just emotionally but also physically. The emotional stress you undergo post breakup makes it hard for you to concentrate on anything, be it while simply hanging out with friends or studying for an exam. Not to mention the loads of stress college students already experience on regular basis. Why make unnecessary additions to it?
Breakups ruin the best years of your life
College is undoubtedly one of the best phase of anyone's life. It's the time where you experiment and experience life with no restrictions in place. College students seem like they run on an inexhaustible source of enthusiasm and come what may, they always have a solution to every problem in life. It's like they have an optimistic view on everything. But breakups are something that just tear them apart. They seem lost, gone are contagious smiles that adorned their faces. It's like there is nothing but despair and dejection left. Letting go off someone with whom you have experienced one of the most beautiful feelings in life is surely hard. Hence, avoid getting into it, in a phase where if it doesn't last, can ruin the best phase of your life.
How can you turn your breakup into a positive experience?

To Conclude,
Although the article talks about the cons of getting into a serious relationship in college but that doesn't mean that this is true for everyone. As mentioned in the first pointer also, first relationships rarely last long doesn't mean that they never do last. There is always hope, among all the despair you may also find a fairy tale ending. The only point that the articles aims at conveying is that before you enter into a serious relationship in college, make a logical decision. We know, it's quite hard to make a decision of heart with logic involved but then it's for your own benefits in the long run. You can find more such articles at, https://www.jagranjosh.com/college. Alternatively, you can also get them directly in your inbox by submitting your email-id in the box below.
Also read -

Do's and don'ts of college romance