Skills that can help you to get maximum salary hike
Want to get maximum salary increment? Know about the tech skills that can help you.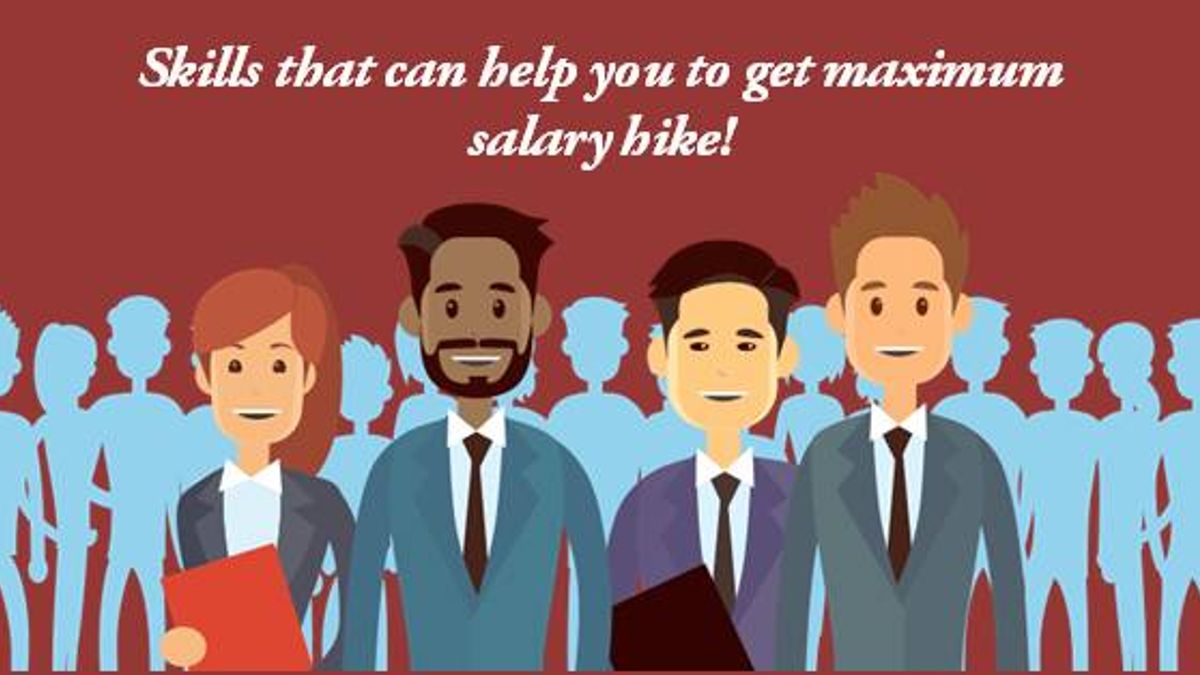 Skills that can help you to get maximum salary hike
Are you expecting the maximum salary increment in 2018 but don't know what expertise can help you to justify your expectation? It may genuinely be a set of particular tech skills that could help you to justify your salary expectation; especially when you're working in a technology company. According to a survey conducted on "hiring trends" by a Research company Zinnov, the highest salary increments are given to the professionals in India who work in R&D arms of multi-national companies. The demand for the niche tech skills such as analytics, artificial intelligence, internet of things, robotics, machine learning, and the cloud is high in the technology space which is forcing Global industry classification standard to enhance their engineering strengths. It would create a favorable situation for IT professionals who have these particular skills. In this article, we are going to explain which skills may get IT professional the maximum salary increment in 2018.
Robotics
With the growing demand to increase the productivity of manufacturing and service sectors, the demand for the Robots has also been increased by leaps and bounds. It has created a favorable situation to get maximum salary increment; especially for those IT professionals who possess Robotics skills.
UI/UX
The Information technology (IT) industries are growing more than any other industries. Every business requires a presence on the online platform. UX/UI is a base for an online presence. So, the demand for UP/UX skills is growing equally with an increase in the number of the businesses who want an online presence. This situation may get those IT professional the maximum salary increment who has an insightful knowledge about UX/UP.
Machine Learning
With the sharp increase in the demand for the professionals who are skillful in the emerging technologies such as AI and Machine learning, the Information Technology (IT) industry in Indian is expected to generate more than 1.50 lakh more jobs in 2018. According to BN Thammaiah, Managing Director, Kelly Services India, the demand for the AI and Machine learning will increase by 60 percent. And, an AI professional with 2-4 years experience could earn Rs. 15 to 20 lakh while for professionals who are having experience of 4 to 8 years in the technology it could be Rs. 20 to 50 lakh.
Data Analytics
The experts believe that the Indian Analytics Industry will mark a sharp rise in the demand for the Data Analytics professional this year. While AI will remain dominant in the industry, the demand for Analytics will also grow with the significant increase in the adoption of analytics in healthcare, application of behavioral sciences and others. With these trends, the Data Analytics professional could get 16 percent increment which stood at 15 and 15.5 percent during 2017 and 2016.
Big Data
The pay structure of the Bog Data professionals in India remains same almost everywhere in India. However, the demand for the Big Data professionals with specialization in Hadoop might touch new heights in this sector. Moreover, the demand for the Big Data professional is also increasing with the phenomenal increase in the demand for Big Data specialists. Some of the metro cities such as Chennai, Mumbai, Hyderabad, and Bangalore might give provide a plenty of opportunities to the fresher and professionals to venture into a career in Big Data. In the industry, you can expect 15 percent of salary increment this year which stood at 14 and 15 percent in 2017 and 2016.
Mobile technologies
After all, the salary of those professionals who are having skills in Mobile technologies might mark 13.5 percent growth which was marked 14 and 14.5 percent in 2016 and 2017 respectively.
Finally
With the increase in the demand for more workforces, IT industry is likely to offer a plenty of opportunities for both employment and the financial satisfaction of the candidates and working professionals. It may be an opportunity for those who are fresher and don't have any experience in the industry to enter the industry. In this article, we have shared about salary increment and new job generation trends likely to rule the IT industry across 2018 which could help you to get maximum salary increment or a job in this industry.