Tolerating a rude colleague at work is a tough job, especially when you are in the same team and you have to interact with him/her on regular basis. There might be various reasons for their rude behaviour towards you; but if it is affecting your work and productivity, then it needs immediate action. When in office, personal grudges must not affect the deadlines. There are several smart ways to deal with the impolite colleagues. Take a look at these tips and deal with your rude colleague like a pro:
1. Don't Respond
When it comes to dealing with rude colleagues, responding to their rude behaviour is like adding fuel to fire. Therefore, the ideal approach to dealing with them is by not addressing their behaviour. Instead, you can ignore their behaviour and them, altogether. Instead of getting worked-up because of their rude behaviour, maintain your calm and remain composed. Maintain your sanity at work, let go the negatives vibes and concentrate at work only. In the beginning it might not be easy to ignore such people, but believe it or not, staying calm even in the tumultuous circumstances is the best resort. When you do not respond to the rudeness of your colleague, they will refrain from such behaviour.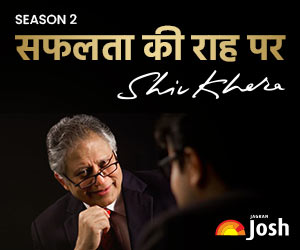 2. Confront them
Instead of keeping grudges, it is better that you confront colleagues who exhibit rude behaviour towards you. A polite conversation that involves one-to-one dialogue is the best way to dig deep into perception of unusual behaviour portrayed by your unfriendly colleague. You might be surprised to find the reasons of impoliteness from the other end. It is crucial for you to overcome the pessimistic thinking so that there are no obstacles in professional code of conduct. Your colleagues are your second family and they hold relevance in life. Hence, positive atmosphere and demeanour are more welcomed to garner enhanced productivity.
How to Ace your First 90 days at work
3. Decode their rude behaviour
Permutations and combinations work in every walk of life! Sit back and think of reasons that invited rudeness from his/her end. You might be able recall an incident that led to offensive behaviour from the other side. If you are unable to figure out the motive behind indecorous conduct, approach your colleague and probe him on the same. Maybe it is his/her usual behaviour and that person is incapable of overcoming this shortcoming. If you still don't find out the rationale for the deviant behaviour, reach out for help!
4. Take help from others
After you have confronted the rude colleague and nothing seems to work, it is time that you connect with people who can be of real help. Your manager or the HR personnel are the best point of contact in this scenario. Reach out for their support to control the unmanageable situation and try to grab hold of the worsening professional ties. It is important to maintain cordial relations in office so that it doesn't stress you out while coordinating with the cold colleagues. Strained work relations often cause stress.
Should you make friends at workplace?
5. Don't stoop down to their level
Another crucial tip to avoid clashes at workplace is to refrain from getting down to the level of rude colleague. Let them be as ill-mannered as he/she wants to be. Remember that hate breeds hate and love breeds love! In this case, patience is the key. Hold your anger; do not vent it out there and then. When you don't respond to criticism thrown at you, at one point the rudeness in their conduct will start to diminish. But this will take some time. Time and tide heal all wounds and it will certainly heal your grudges against one such colleague too.
So the next time you come across a rude colleague; pick and put up this poster on your desk and relax:
If you like this article, share it with your dear ones and help them overcome the stress of working with a rude colleague! Stay connected with us @ https://www.jagranjosh.com/jobs
Also Read…