Top 6 factors related to board exams which create fear among students
Students preparing for board exam put their hard work, they leave no stone unturned. They practice past year question papers, revise every topic repeatedly, yet they develop common fear about the board exams. Read here to know more.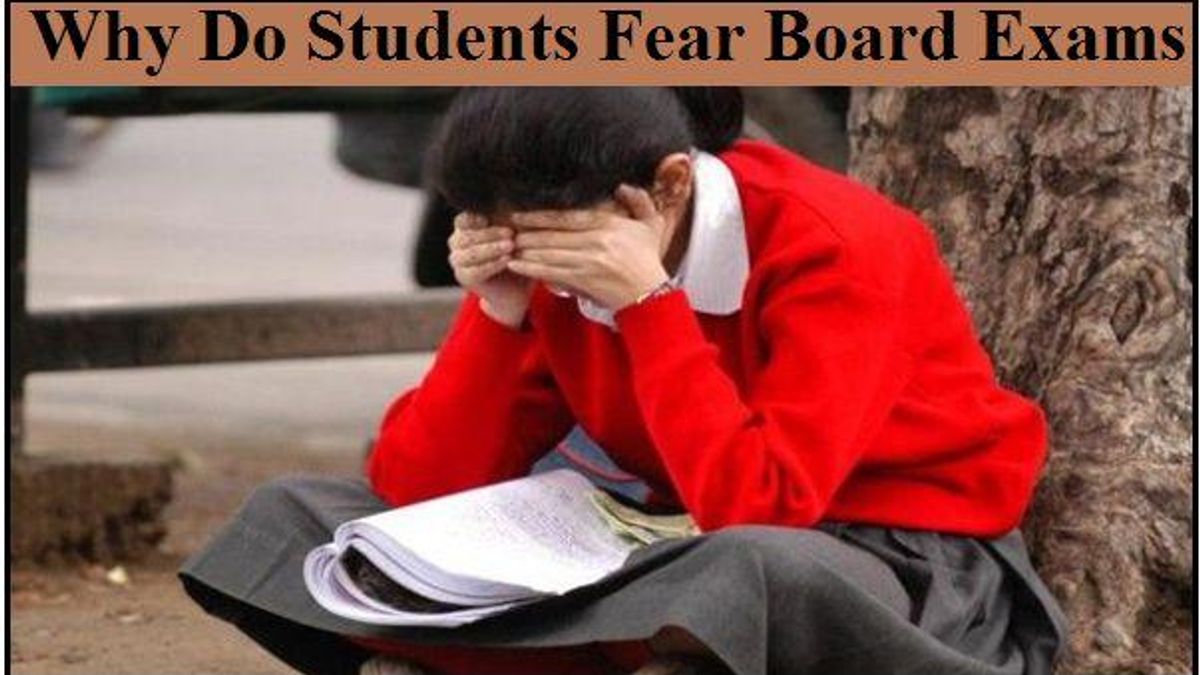 Why do students fear board exams
With a few months left for the start of board exams 2019, students appearing for the exams would have completed their revisions or are on the verge of completing it. However, despite of their perfect preparations, students face some common questions which trouble their mind and create fear and stress for exams. Also, board exams are an important part of their life and they have pressure from their parents to qualify with good marks as it is an important factor for admissions to higher learning courses. In the midst of these thoughts, students have to give their best performance as well.
What are the common things related to board exams which create exam fear in students?
Even though students prepare for board exam with determination and hard work, they leave no stone unturned. They practice past year question papers, revise every topic repeatedly, yet they feel their preparation for board exams is not sufficient. This is because of a few doubts regarding board exams which are raised because the students till now have only faced school test/internal assessment and board exams are conducted at the external level. This is why they have common fear related to board exams in their mind.
Read here the common fears of board exam appearing students –
What kind of questions in the test paper?
Students know the exam pattern, syllabus as well as type of questions and other modalities still they are confused about the question paper in their upcoming board exams. And if the boards decide to change some of the exam structure this fear doubles up.
What should students do? - Students should ignore all such thoughts because the boards follow a structure and it has been followed over the years. And even if there are changes that could be minor only or the changes would be informed to the students months before the board exams so that they can prepare well.
Who would be the examiner setting the question paper as well as checking the question paper?
The students have this common fear because till pre-board exams, their school teachers prepared the test papers but now, the paper is set and checked by external examiners which make them wonder about the worse. They think that if the examiner turns out to be strict then he will set a tough question paper and their marks will be deducted for no reason.
What should students do? – Students should just focus on their preparation as per the syllabus and exam pattern of their respective boards.
What if there are out of syllabus questions in board exams?
Generally, students have this thought in mind that the question paper is set by external teachers so there will be out of syllabus questions. They think if the question is asked out of syllabus in board exams then they will definitely lose marks.
What should students do? – Students should let go of this thought because the board exams question paper is never out of syllabus. The question paper may be set on previous year questions or sample papers based on the board exam syllabus only. The questions may be modified but are never out of syllabus.
Effective tips to deal with exam fear and excel in board exams
Would I be able to perform well on the exams?
Most students appearing for the board exams feel anxious regarding their performance in the exam. They have learned everything, revised the syllabus a number of times, yet they are unsure and lower down their self-confidence.
What should students do? - They should not do so because it will definitely affect their performance in exams.
How to tackle distractions during the exam?
During the board exams, there are distractions like festivals, events, moreover family events which hamper their time and affect their preparation. Students try to work hard but such distractions affect them and they cannot decide how they should not let it come in between their preparation for board exams.
What should students do? – Students need to maintain a balance between studies and social events. If social events are really compulsory then they should divide their time accordingly to not let it affect their exam preparation.
Board Exams 2018: Most common mistakes students make while attempting paper