If you are planning to appear in IES- ESE 2017 exam, then start your preparation from the early phase of college days. Ideally your preparation should start from second year onwards which will keep you ahead of your competitor. By this, we mean a candidate should be thorough with each and every subject of study during the graduation course - the concepts should be clear and no topics should be left out. Remember IES- ESE 2017 is a very tough exam and preparation has to be 100 percent. You must identify your weak subjects, areas and make study plan accordingly to cover as much as possible. The problem of forgetting the formulas etc should be sorted out as earlier as possible.
Indian Engineering Services i.e. IES- ESE requires a study plan for each subject. Next step is to divide it into parts for e.g.: If you are going to study one hour then devote the first 30 minutes for new topic ; 15 minutes for numerical of previous topic covered which would help you to memorize the concepts; remaining 15 minutes for objective questions of new/previous topic. Every day at least cover the topic from 2-3 subjects so that your preparation should get its wholesomeness. At initial stage you will feel that you are studying very little but time and pace your summation of study will be more effective and productive and you will not feel boredom at any time. If anytime you feel bored with any subject you change the subject and study your liking subject which you want when you feel sleepy start doing numerical part of subject which you studied earlier.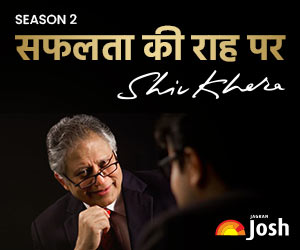 It is very important to understand demands of the exam from the candidate. The IES-ESE exam pattern demands theoretical and numerical understanding of the subject. For Preliminary or stage-I exam i.e. the objective paper you require proper time management and lot of practice of objective questions from several standard books. The Selection of Standard books plays the most significant role for preparation and use your books as your reference notes and mark with different color depending on importance of topic you think is important and would help you in revision further.
It is evident that UPSC is directly picking concepts and questions from standard books which aspirants are generally not aware. Candidate is also advised not to blindly follow the study material and notes of coaching available in the market which generally contains repeated concept questions asked earlier. Therefore candidates are not able to attempt the new questions and waste their time during examination hours and thus not getting the expected results. Present situation is such that it would make a lot of difference and you will be lagging behind. Likewise in conventional paper selection of questions is very important. UPSC always mix questions of 3-4 subjects in single section and if candidate has not covered all the subjects, then it would be impossible to fetch good marks in the exam. Therefore ,prepare all subjects and follow standard books of every subject and not wholly rely on coaching and their material and it is my firm belief that this exam can be cleared with good rank with self study, practice and dedication .Continuity of study is mandatory for this exam.
As per the new announcement by UPSC, the IES Examination has undergone a sea change in its content and character and has been completely revamped by the Union Public Service Commission (UPSC) from 2017. This change has been for the greater good and has ushered the exam into a new era, where Current Affairs plays a vital role in 'making or breaking' a candidate. The Paper-I of Stage I exam includes 'Current issues of national and international importance relating to social, economic and industrial development'.
This paper will test the candidate about his knowledge on current affairs and on how observant he is of everyday matters. He will also be assessed for his know-how about the application of scientific aspects in day-today life - the way an educated person may be able to observe. He will also be asked to answer questions related to International relation of India with other countries, Economics, Geography, History etc. The toughness level of the questions will be such that a candidate should be able to answer the questions without much study or practice.


Preparation tips:
Analyzing the syllabus is essentially important for IES. It'll define your area of study will give you a peaceful start.
Next Step should be analyzing the past year question papers. It'll give you an insight that from which part of subject is important and should be given more time. There must be any roads frequently traveled and many less traveled. But you have to travel according to your comfort.
Try to make the routine and plan time-table for your study. And then divide the entire syllabus into small modules & start preparing according to the defined plan.
For Current Affairs, read newspapers (The Hindu or Indian Express preferably) regularly so that you are updated on what is happening around you, and always have the analysis of news coming to your way. This section also requires you to be aware of what is happening in the country and across the world.
Refer to some latest current affairs magazine There are many in the market, chose anyone from that. Develop a habit of reading it regularly. Also do visit https://www.jagranjosh.com/current-affairs on regular basis.
Try to refer to past question papers and solve as many questions as possible
Join any test series for Current Affairs. It will give you the extra edge in your preparation.
Eligibility Criteria For UPSC IES-ESE 2017:
To appera in UPSC IES-ESE 2016, Any candidate who is engineering graduate and who is between 21 to 30 years of age can apply for this exam. The exam is conducted by UPSC for engineering graduated candidate.The Candidate must have obtained a degree/diploma in engineering from such foreign university/college/institution recognized by the Government of India from time to time.
He/She should have Passed Graduate Membership Examination of the Institute of Electronics and Telecommunication Engineers (India); or
UPSC IES-ESE Exam Syllabus and Pattern
The written exam comprises of two stages. It starts with objective exam which is followed by subjective exam and Interview. Stage I or Preliminary Exam consists of two papers (only objective type questions) and stage II or Mains Exam comprises conventional papers (Paper I, II) i.e. subjective exam. Both the papers cover entire syllabus of the relevant engineering disciplines. Only those students who have qualified in Stage I shall be eligible for Stage II or Main exam. Stage II consist of another two paper.