To MBA or not to MBA- The difficult predicament!
To MBA or not to MBA: Discussing Pro and Cons of pursuing Post Graduate degree in Management (MBA) Degree after graduation.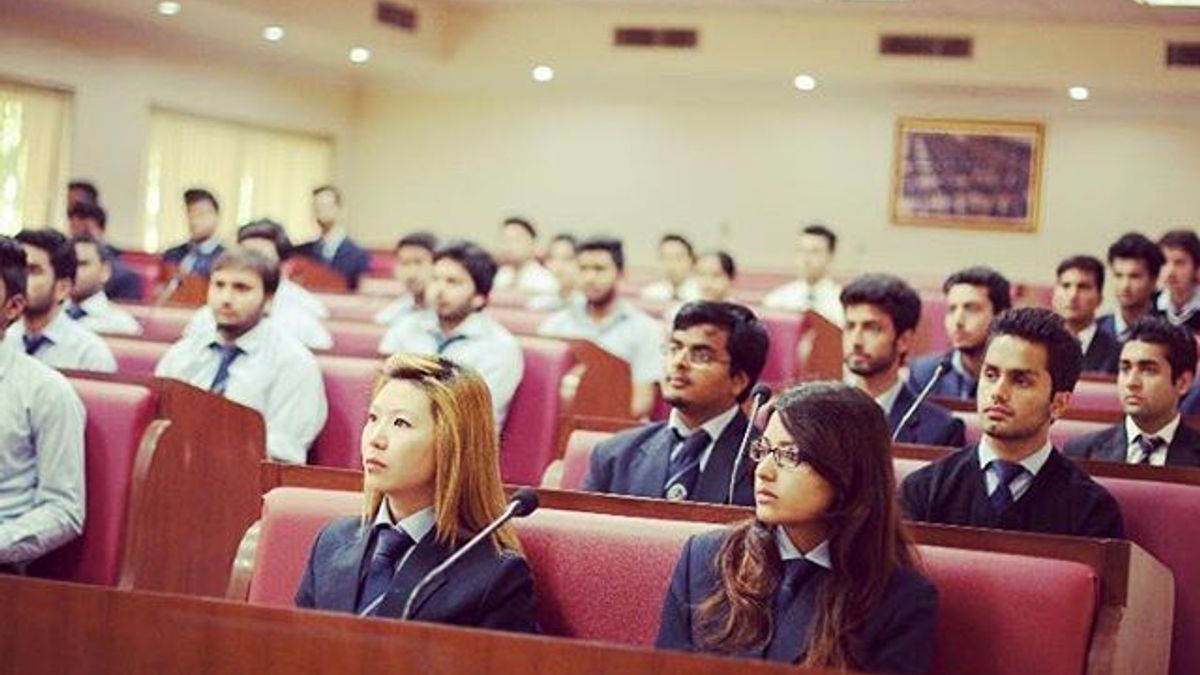 Right time to do MBA. Know more
Well you read it right- when is the right time to do an MBA degree is a thought that plagues even the most educated of graduates. A common question heard frequently is should I first do a job or should I first do an MBA? Being an engineering graduate from one of the premium universities of the country (Graphic Era University), I too have faced this dilemma almost 4 years back and now that I am on the other side, holding an MBA degree from the same institution from which I did my B.Tech enables me to share my insights with my fellow engineering graduates and other compatriots.

From an academic view point most career counsellors shall say ""In order to acquire a heads up in the cut throat world of the corporate/ private institutions, qualifications like a Master's degree, an MPhil or a Ph.D. is essential. But, as far as professional competence is concerned, it is the individual's professional and personal ethics that come into play".


However, an undisputable factor remains the reputation of the institute, faculty, how good the course structure is, the infrastructure and the ability of the Institute to provide quality education! With the advent of globalization and the varied career options that one may avail, this fact has gained even more prominence- often "making" or "breaking" someone's future. So let us take a moment to re-think some important parameters

Traditional classroom teaching is losing relevance as days go by- nobody can deny the important position/ role that a teacher plays in the life of a student but the focus is on Innovative teaching and learning methodologies- something that I was lucky to experience in Graphic Era University- be it embracing social media as a means of propagating education and learning, which despite all its cons is still a powerful medium, or be it the seamless access to its vast online repository including internationally reputed peer reviewed journals of the BR (every management students' dream)!

Add to it the progressive mind set of the institution which enables one to be in constant touch with prominent members of the industry, not to forget the unique International Internship opportunities thanks to GEU's association with Esteemed International Universities across the globe- from the US of A to UK, Middle East and even Russia! In fact I feel a pang of jealousy in stating that Graphic Era University recently entered into an association with the ACCA (Association of Certified Chartered Accountants), UK and Certified Management Accountants (CMA), USA which means that my batchmates could never avail the golden opportunity now available to Management Students at Graphic Era University long sighs of anguish

Add to this concoction the guidance and support of the loving faculty- the feeling that envelopes one is that of belonging-ness.

All in all- an MBA degree is important but just as important is the choice of the University/ Institute and I sure am glad I made the right choice.
Disclaimer: The information provided in this Notification is solely by Graphic Era University., Jagranjosh.com bears no representations or warranties of any kind, express or implied, about the completeness, accuracy, reliability, suitability or availability with respect to the information. Individuals are therefore suggested to check the authenticity of the information.