With the advent of modern technology like Artificial Intelligence and Virtual Reality, things are bound to change when it comes to the hiring process in 2018. As things have started to change rapidly, you need to update your key skill sets from time-to-time in order to match the market pace. Now, you cannot rely much upon your academic qualification and past experience as the future of the job market is all about multitasking and accepting new challenges. So, be prepared to adapt to the industry changes by keeping yourself ready to learn new skills.
In 2018, the hiring process in e-commerce, IT, Pharma, Retail, FMCG and Manufacturing are expected to change big time. And, job roles in segments like Internet of Things and Automation will stay in huge demand.
What will it take to get hired in 2018?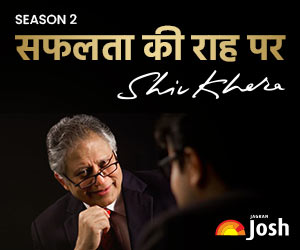 There is a steady shift in hiring process as companies are now focusing more on skills and talent rather than just the degrees. Therefore, make sure to keep your skill sets updated while applying for a job in 2018 and be willing to do multitasking as that has become the need of the hour. No wonder, recruiters will focus on the academic qualifications of an employee, however they will primarily rely more upon the skill set to check if it matches the job requirement or not. On the other hand, you need to showcase your behavioral traits in terms of time management, soft skills and decision-making power to get hired in 2018.
In 2018, technology will have a great impact on the recruitment process as recruiters are taking it to the next level through the process of gaming. Now, recruiters will try to engage students by allowing them to play fun gaming tests. This will help them to collect a large data base of students and help them to filter out the students based on students' creative and analytical skills.
Top Hiring Trends for the year 2018
There are specifically three hiring trends for the year 2018 that management students must keep in their mind while applying for a job:
Quality in hiring process
Quality in hiring process not only suggests about the competence of the recruiting manager but also it is important for management students to improve their soft skills along-with the ability to adapt according to the frequent market changes. This will help the professionals to grow in the present market environment and secure their job over a longer period of time.
Artificial Intelligence
In 2018, Social Media will play a role in the recruitment process, and the process has already begun. Most of the employers have already started using LinkedIn to hire candidates. Not only this, candidates too have started using Social Media Platform to find New Jobs. Recruiters are now seen using AI based technology to shortlist and screen candidates based on their analytical and creative skill sets. Therefore, other than the process of campus placement, candidates must also get social media savvy to fulfill their hiring needs.
Upskilling
In this era of uncertainty and volatility, companies have become less concerned about the academic degrees and have started focusing on skill sets. Therefore, it's worth repeating that you need to keep updating your skill set as per the market changes and start doing multi-tasking to gain success in this period of stiff competition.
The fact remains simple and clear. In 2018, it's all about learning and improving your existing skill sets to fit into the list of recruiters. Hope these insights will help you to cope up with the future job challenges. In case, you have any doubts or have something to say, feel free to share your view in the comment box below.