Even after 70 years of independence, inclusive growth remains a work-in-progress owing to the socio-economic divide in our country. Yet, every now and then, we come across heart-warming, human-interest stories of triumph over adversity which give us every reason to dream big and achieve our goals. As part of our #ItsPossible series, we are celebrating not one but two such stories today; stories of young achievers who, armed with sheer perseverance, have once again proven that there is always something within us that is superior to our circumstances!
This is the story of Gautam and Anoj - Two students from the Mahadalit community in Bihar, who have received full scholarships worth Rs. 42 lakhs each to pursue their Bachelor's Degree at Ashoka University in Sonipat, Haryana.
Looking Beyond The Past
These 18-year-olds—Gautam, who hails from Masaurhi and Anoj, from Jamsaut—are not your usual teenagers. They belong to the Mahadalit Musahar community and come from Below Poverty Line (BPL) families who are ration card holders. Gautam's father Sanjay Manjhi works as a Tola Sevak and daily wage earner in Masaurhi. His mother Lagni Devi is a housewife. Anoj's father Mahesh Manjhi works as a daily wage earner in Jamsaut while his mother Shanti Devi cooks at a local Anganwadi.
Despite their humble background, Gautam and Anoj chose to believe the words of Albert Einstein who said, "In the middle of Difficulty lies Opportunity." They decided not to allow their socio-economic background to define their future and instead persevered to earn a full scholarship to become part of Ashoka University - a leading liberal arts university founded by noted industrialists and philanthropists. Both Gautam and Anoj will be the first ones in their families to go to college.
What helped them in their journey was the mentorship provided by Dexterity Global, a national organization powering the next generation of leaders through educational opportunities and training. Since its inception in 2008 by a noted social entrepreneur from Bihar, Mr. Sharad Vivek Sagar, the organization has been working tirelessly to identify and groom future leaders. Recently, the organization announced that Dexterity to College fellows have received more than 21.93 crores in scholarship this year to study at top colleges across Asia, America and Europe.
The Achievement
At Ashoka University, Gautam will pursue a degree in Computer Science while Anoj will pursue his passion for Mathematics. The Scholarship offered by Ashoka University to Gautam and Anoj will cover the entire cost of study for both Gautam and Anoj for four years – tuition, room and board, books and supplies, health insurance, travel expenses, etc. Additionally, they will receive a monthly stipend for personal and miscellaneous expenses.
Talking about his achievement, Gautam says that joining Ashoka University and being the first one in his family to go to college is a dream come true for him. Thanking Dexterity Global CEO, Mr Sharad Vivek Sagar, he says that after completing his education, he will serve his community which has suffered so much over several generations.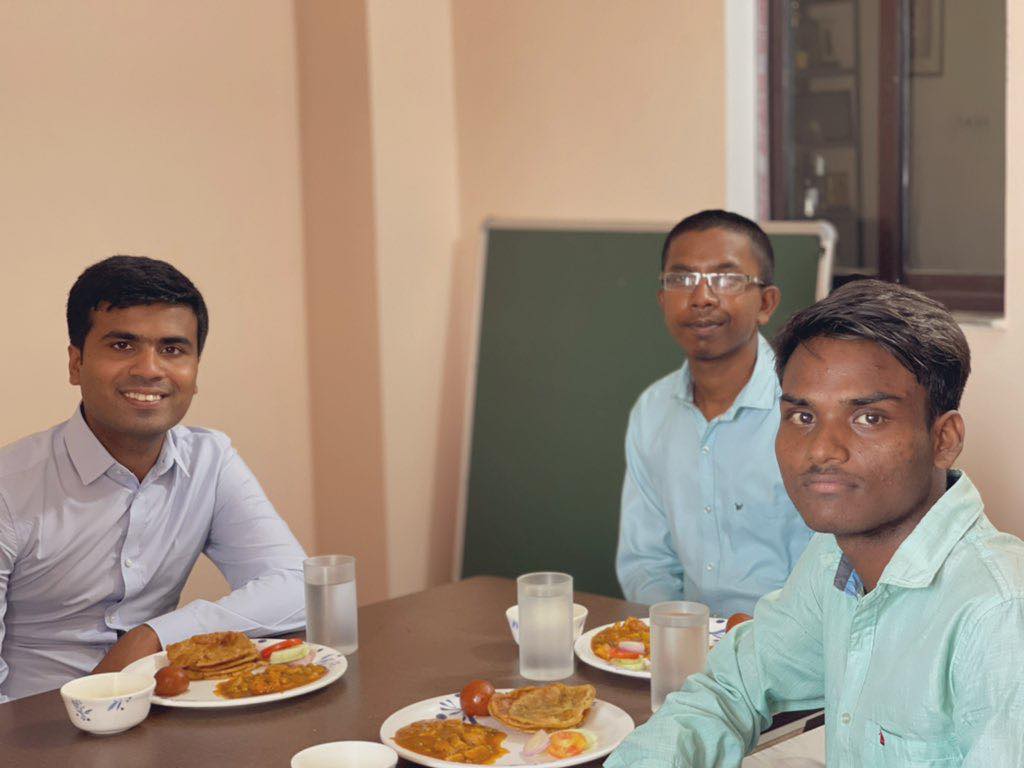 Anoj narrates his journey to Ashoka saying that neither of his parents had the opportunity to go to even a high school, and he could have also suffered from the same fate as his father, of working on fields and construction sites, had it not been for Dexterity Global and Sharad Sir. Sharing his plans for the future, Anoj says that he feels inspired and strengthened by the hard work and courage of his community and plans to serve them with all his heart after completing his education.
Describing the journey of Gautam and Anoj, Dexterity Global CEO Sharad Vivek Sagar says that his organization earmarked Shoshit Samadhan Kendra - the school where both of them studied and decided to enable its students to transition to college and grow as leaders. He further adds Gautam and Anoj are true role models and that they will emerge as leaders for their community and this country. Their journey is a reminder for all young people that while society may predict, only they will determine their destiny!
Gautam and Anoj embody the #ItsPossible spirit of GenX because… Despite coming from a vulnerable socio-economic group, both, Gautam and Anoj chose not to be held back by their circumstances and rose against all challenges to find their place under the sun—with dignity and pride.