UP Board Class 11 NCC Syllabus 2023-24: The National Cadet Corps (NCC) is a youth organisation in India that aims to develop character, leadership, discipline, and a spirit of adventure among the country's youth. It is one of the largest uniformed youth organisations in the world, with a presence in schools and colleges across the nation. Its motto is "Unity and Discipline" which seeks to build a sense of national pride and dedication in cadets for the welfare of the nation.
Almost every educational board have integrated NCC as a subject in their curriculum. The same is done by UP Board. UP Board NCC Class 11 subject is divided into theory and practical parts. Each segment has its definite percentage to contribute to the results. Read this article to know the detailed UP Board Class 11 NCC syllabus. You will find the course structure along with the syllabus pdf for effective preparation for your exams.
UP Board Class 11 NCC Course Structure 2023-24
Objective of the course as per the UP Board- To orient the students in nation-building and development, to provide them with character-building leadership qualities and special skills as well as to make them aware of problems like security, social political, economic, environmental health security and disaster management. To create awareness about the challenges, so that their future can become bright, progressive and disciplined.
National Cadet Corps (N.C.C.) will be taught as an optional subject. It will have only one written question paper of 70 marks and a practical test of 30 marks, the total passing marks will be 33. It will be necessary to pass written and practical examinations separately.
Theory Part (70 Marks)

Unit

Marks

Unit-1 National Cadet Corps

10

Unit-2 National Integration and Secularism

10

Unit - 3 Military History and Wars

10

Unit-4 Civil Challenges And Communication System

08

Unit-5 Disaster Management and Internal Challenges

07

Unit-6 Social Awareness and Community Development

09

Unit-7 Awareness Of Health And Hygiene

08

Unit-8 Environmental and Water Conservation

08

Practical Part (30 Marks)

Map Reading

10

Prismatic Compass Service

10

Viva Voce And Drill Test

10
UP Board Class 11 NCC Syllabus 2023-24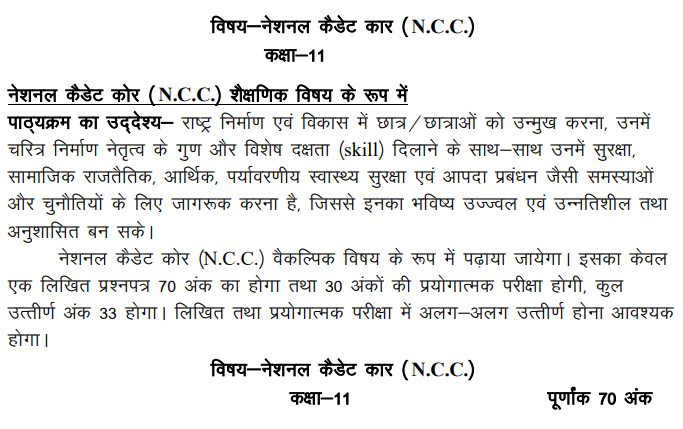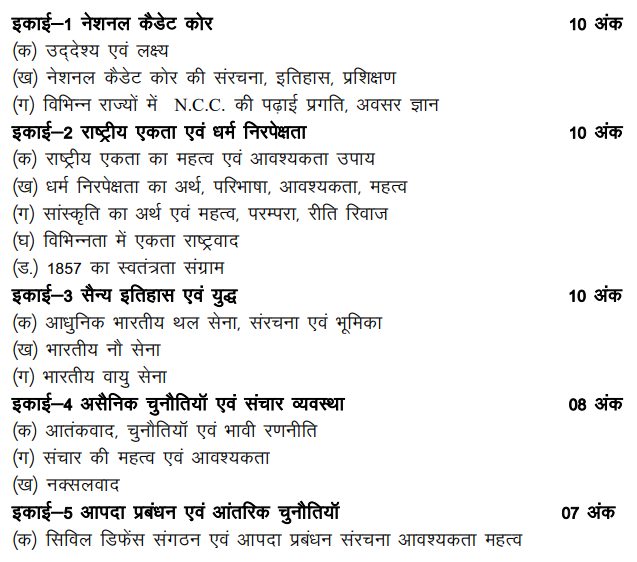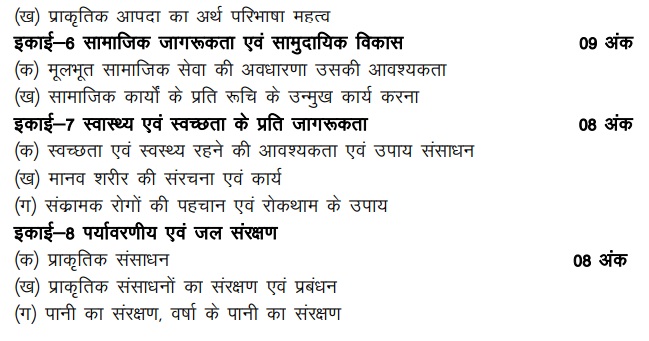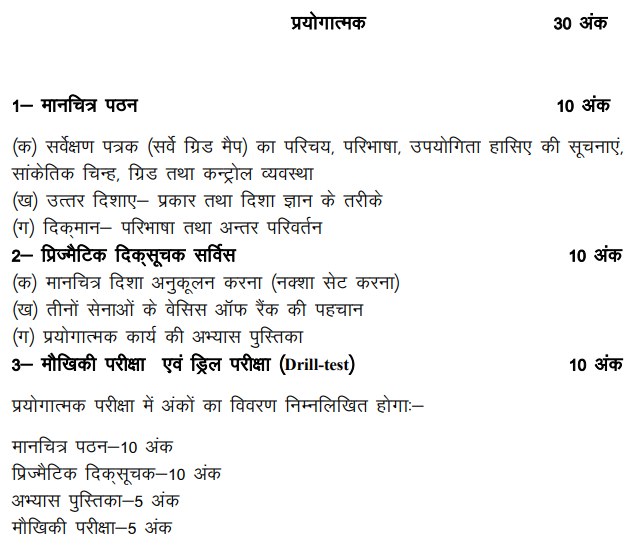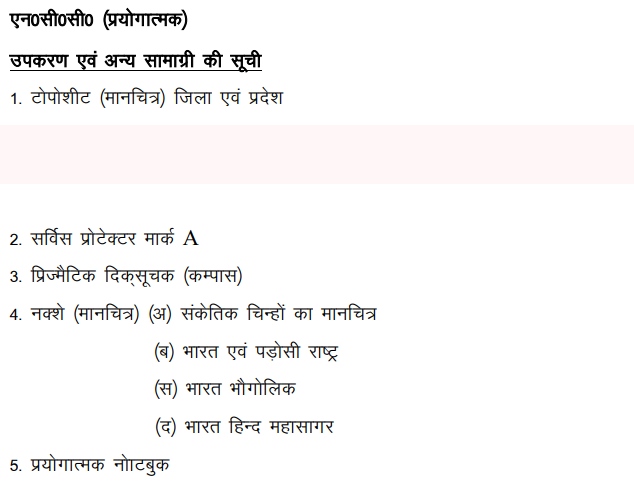 Related: