Q1. The president sets up every five years, or at such an earlier time as the president may consider necessary, a finance commission. Is there a need for giving states a greater say while finalizing the terms of reference (ToR) of the Finance Commission.
Answer 1. Focus should be on changed overall economic scenario in which social sector expenditure falls mainly under purview of states. Emphasis of economic policy on inclusive growth, states need more say to fulfill the expenditure commitments.
Apart from 3 constitutionally mandated ToR, which are common for all FCs, any other matter can be referred in interest of sound finance. There has been enlargement of the commitments over the years.
Punchhi commission endorsed it and mentioned- "the considerations specified in the ToR of FC should be even handed as between Centre and the states. There should be an effective mechanism to involve the states in the finalisation of the ToR."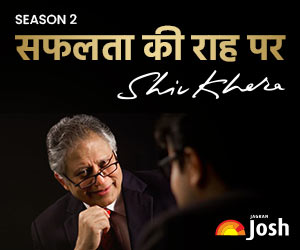 With increased devolution (42%), removal of conditionalities for performance grants and inclusion of direct transfers to PRIs and ULBs, the demand has subsided. Even the category of special status to states has also lost its sheen.

Q2. Is Right to Privacy a Fundamental Right under our constitution? Comment critically in the light of concerns raised against government's initiatives, especially with reference to Aadhar, to collect personal data from citizens.
Answer 2. Right to Privacy is not mentioned explicitly in the Constitution.
In cases like MP Sharma case, 1954 (8 judge bench) and Kharak Singh case, 1962 the court noted that because there was no guaranteed right to privacy, surveillance of a person's movements could not be said to be an unconstitutional violation of his freedom of movement under Article 19(1)(d) of the Constitution.
The right to privacy flows from a structural reading of the Constitution's Fundamental Rights chapter, and has been an integral part of the evolving jurisprudence over the last 30 years. It has been seen as a judiciary inferred right under Article 21, the Right to life and personal liberty.
Negatives implications:
1. It can hinder the implementation and performance of welfare schemes like Aadhar and the related Direct Benefits Transfer schemes, which requires iris signature, finger prints and bank details of the citizens.
These schemes intend to plug the leakages and helps in identification of marginalised sections for effective implementation of schemes.
2. Right to Privacy will also restrict police and intelligence agencies to collect private information about accused, deceased, etc. as mentioned in DNA Profiling bill.
Instead of making Right to Privacy a Fundamental Right a proper balance should be established. The concerns, whenever arising, could be resolved and interpreted by judiciary on a case to case basis. In order to ensure that citizens "basic human right to privacy" is protected, the government should take up various measures to boost up cyber security to ensure the security of the personal data. The schemes like Aadhar should be provide proper legal backing by passing the bill in Parliament.

Q3. Nepal recently came up with a new constitution which had been in the making for last seven years. Discuss the concerns that have erupted with reference to India's relationship with Nepal.
Answer 3. Approach : Nepal was initially a monarchy and India had good relations with it. With the emergence of democracy in Nepal, India came up with a new Nepal Policy in 2005.
Since constitution making began, the Constituent Assembly of Nepal had repeatedly extended its deadlines by failing to foster cooperation among the diverse political parties of Nepal.
Although India was one of the major backers of the process over the past decade, it believes the new constitution is not broad-based and is concerned that it could further spur violence which could spill over into its own territory, as India shares an open and contiguous 1751-km long border. Since the coming up of the new constitution, India has suggested Nepal to carry out "7 amendments" to accommodate concerns being expressed by Madhesis and the Janjatis, but that did not happen.
The Madhesis have reacted violently to their country's new constitution. Madhesis, along with the Tharus, form the bulk of population of Terai. The Terai region comprises one-fifth of Nepal's landmass, but accounts for over half of the nation's population. The Madhesis, for long, have been demanding equal representation in the country's political structure and the new constitution, as per them, has failed to meet their aspirations.
As such, the Indian stance should be to distance itself from any particular group and ensure that the democracy wins. Nepal should too take a leaf out of the book of the Indian Constituent Assembly and make itself a truly representative democracy.
A stable Nepal certainly augurs well for Indian security interests.
India will also have to alleviate its image as a dictating 'big brother', as alleged by various political players in Nepal. A reason for this could be the growing Chinese influence in the region.
Issues on which there are differences should be resolved through dialogue in an atmosphere free from violence, and in an institutionalized manner that would enable broad-based acceptance and ownership.
Q4. China's One Belt and One Road project has the potential to improve relationship of India with Tibet Autonomous Region and Pakistan. Analyse.
Answer 4. China's One Belt and One Road project will possibly have mixed effects on the relationship of India with the Autonomous Region of Tibet and Pakistan.
With respect to Tibet Autonomous region
1. The proposed extension of Lhasa(china)-Shigatse(Tibet) rail link to Yadong(situated in Chumbi valley) and then to Sikkim through Nathu La Pass (which connects Tibet with Sikkim)
• could boost the high potential tourism industry, bring investment and trade connectivity, between India's north east regions and China
• could help improve the recently strained realtion between India and Nepal
• could improve the poor state of infrastructure and connectivity in the NE regions
2. The extensions of the Lhasa-Shigatse rail link to Kathmandu and then to Bihar could not only boost the Buddhist tourism to sacred sites at Bodh Gaya but also give impetus to the trans-national trade in the region along with deep cultural and people to people contacts.
With respect to the Gwadar-Kashgar economic corridor between Pakistan and China
1. Since the proposed corridor passes through the disputed territory of Pakistan occupied Kashmir(POK), it is being opposed by India.
Construction of any infrastructure and transport linkages in a disputed territory could mean disregard to Indian territorial boundary and interference in its sovereignty. Though some experts point that economic prosperity in the region could be the only harbinger towards resolution of Kashmir conflict.
2. The corridor possesses deep strategic security threat to India. In the event of confrontations with Pakistan or two front wars, with Pakistan and China on either side, the corridor could facilitate close military cooperation, movement of forces and exchange or transfer of military aids and equipment between the two countries, which would put India in a serious disadvantaged position militarily.
Thus, as a part of a China's One Belt and One Road project, the connectivity between the Tibet Autonomous Region and India's NE and eastern state of Bihar through Kathmandu will give big boost to the trade and tourism while the same can't be said in case of economic corridor between Pakistan and China passing through POK.

Q5. Despite its humongous economic and geopolitical presence in South Asia, India has maintained certain humility. In this regard, elaborate on the Gujral doctrine and its relevance to India's foreign policy.
Answer 5 . Gujral doctrine was a five point roadmap propounded by ex-PM I.K.Gujral, during his tenure as a foreign minister, in 1996-97.
The Gujral doctrine includes:
1. With its neighbours like Nepal, Bhutan, Bangladesh, Maldives and Sri Lanka, India need not ask for reciprocity, but shall give and accommodate with what it can, in good faith and trust.
2. No South Asian country must allow its territory to be used against the interest of another country of the region.
3. No country must interfere in the internal affairs of the other.
4. All South Asian countries must respect each other's territorial integrity and sovereignty.
5. They should settle all their disputes through peaceful bilateral negotiations.
It has seen tremendous utility in improving India's relations with its neighbours. For eg. Resolution of Ganga water sharing treaty with Bangladesh, initiation of Confidence Building Measures (CBM) with Pakistan and China-with freeze in border disputes.
Its relevance today is felt with dynamically emerging new foreign policy of India. India is showing its leadership role in SAARC and is exercising accommodative policies for its neighbours. Though India's alleged big brother role in Nepal is being opposed now, but India has always lent support with finance and resources to Nepal and Bangladesh. Better economic and cultural integration is also being sought through numerous territorial and maritime initiatives.

Q6. Analyze are the economic and political reasons behind the persistence of gender inequality in Indian society.
Answer 6 . At 53%, India has one of the worst gender gaps (disproportionate differences between sexes) in the world when it comes to labour force participation. Gender inequality in Indian society is well demonstrated by indicators like MMR, literacy rate, HDI-GII, etc.
Despite numerous initiatives, it still does persist in India Society and attributed to following reasons.
Political Reasons
1. Political representation of women is not enough to have an effect on programs and policies. The Women's reservation bill has been lagging for years.
2. Though reservation has been provided at grassroots level, women are many times just a proxy for their husbands (Panchayat Pati's) who wield and exercise power in actual.
3. Issues related to women are often kept in hindsight, only to be discussed with reactionary sensitivity after an event has occurred. For example the Nirbhaya case.

Economic Reasons
1. If number of female workers were to increase to the same level as the number of men, GDP of India could expand by roughly 27%. Women are financially dependent on their husband or son, thereby hindering financial independency
2. As per McKinsey's 'Power of parity' report, the economic opportunities for women in India are also low. Equal access can increase farm inputs by 4%
3. Getting loans for women becomes difficult as they generally do not have assets under their control to be kept as collateral and males having customarily more financial control.
4. In a family, male child is given preference in education, health and jobs while women are restricted to earn their living.
Women's reservation bill, Mahila bank, issuance of ration card in the name of female member under NFSA, proliferation of SHGs, scholarships, subsidized loans etc. are some of the initiatives taken in this regard.
Q7. Uniform Civil Code is gradually emerging in the country. With the help of couple of SC rulings, discuss the effect of the same.
Answer 7. Approach : Right to adopt a child, which was restricted to Hindus, Buddhists and Jains has now been extended to Muslims, Christians, Parsis, Jews and all other communities.
SC judgment in 2014 – any person can adopt a child under the Juvenile justice (Care and protection of Children) Act, 2000 irrespective of religion and personal laws. The adopted child will get rights of a biological child.
Empowering women, SC in 2015 ruled that an unwed Christian mother can be appointed as sole legal guardian of her child, without the consent of the father. It directed the authorities to issue birth certificates for the same. Christian mothers were earlier at a disadvantage as compared to their Hindu counterparts.
Q8. Planning Commission, a vestige of the soviet era, was replaced by the NITI Aayog. How is the NITI Aayog expected to promote federalism?
Answer 8. Approach : NITI Aayog seeks to foster involvement and participation in economic policy making process by the state govts.
It is a bottom-up approach, in contrast with the traditional 'top-down' decision-making of the planning Commission.
It does not recommend transfer of plan funds to states. It is now largely being done by the constitutional body-the Finance Commission, which the states have welcomed.
It's federal character is reflected by the Governing Council which consists of the CMs of the states & UTs (of Delhi and Puducherry) and administrators of UTs.
It has Regional Councils, to be formed for a specified tenure, to address issues specific to a region involving a few states. It will comprise of CMs and Lt.Governors of UTs in the region.
Q9. Apart from external threats prevalent for the country, India also faces certain internal security threats. Analyse the major internal security threats faced by India.
Answer 9. Approach : Numerous security threats faced can be enumerated as:
Left Wing Extremism/ Naxalism – originated from exploitative policies and inadequate assistance for mainstreaming
Secessionist tendencies – in J&K and NE regions
Terrorism – prevalent from Kashmir in J&K to Bhatkal in Karnataka, Gurdaspur in Punjab to Gaya in Bihar
Cyber crimes – increasing attacks from hackers, mainly on govt.data
Illegal Migration- mainly in eastern states from Bangladesh- as substantiated by IB reports
Communal violence – Muzzafarnagar, Godhra
Women, children and drug trafficking – for prostitution, forced labour
Mafia/Syndicates of organised crimes: sand, wood, land and oil

Solution- Innovative administrative efficiency supported by strong political will, seamless center-state cooperation on information exchange and important legislations like NCTC,

Q10. What do you understand by Judicial Activism, Judicial Review and judicial Overreach? How do the affect the democratic ethos of the nation.
Answer 10. Approach: Judicial review is the procedure by which judiciary interprets the constitutionality of the laws made by the legislature and implemented by the executive of the centre or state governments. For example, declaring NJAC unconstitutional as a consequence of Judicial review. Articles that give judiciary this power- Art.13 (FRs), 131 (federal disputes), 32 and 226, 142, etc. This power is of conventional form.
Judicial activism was estd. by the PIL Revolution - judiciary enabling the masses to access the courts by unconventional means. In this, the judiciary, either suo moto or by PIL, decides matters in the larger public interest within the confines of its expertise and powers. It does not insist on locus standi.
Judicial overreach is encroaching into the domain of the executive or legislature. Examples- Collegium system, Continuing mandamus, asking pro-tem speaker to conduct composite floor test in Jharkhand assembly, 2005, SC forming SIT for monitoring Black money investigation in 2011.
Judicial review forms an important part of checks and balances. Judicial activism, and in that process 'overreach' are the outcomes of under-reach of legislature or executive causing gaps and delays. This makes judiciary to step in and fill the void. However, there should be a self restraint from overreaching as it goes against the doctrine of separation of powers.
Q11. What is corporate governance? Also, discuss the recommendations of Birla committee in this regard.
Answer 11. Approach: Corporate governance refers to a system of rules, processes and practices which are used to control and direct the company. It engages various stakeholders to balance their interest. The stakeholders include consumers, suppliers, shareholders, management, financiers, government and also the public at large.
The institutional mechanism for Corporate Governance was first given by Cadbury Committee in England. It included:
• Disclosing of correct financial information to investors
• Inclusion of independent directors in the Board of the company
• Creating audit institutions for credible oversight
• Refraining from inappropriate practices like mis-selling and those which damage the environment
For prescribing Corporate Governance norms in India, SEBI constituted a committee headed by Kumar Mangalam birla in 1999. The committee came up with the enforceable Mandatory and the desired, but presently non-enforceable, Non-mandatory recommendations.
• It suggested at least 3 directors in the audit committee, with one having financial and accounting knowledge
• Optimum composition of executive and non-executive directors in the board
• External review of management decisions and analysis reports related to threats, outlook, opportunities and internal control system.
The recommendations apply to all listed private and public sector companies. SEBI has taken cognizance of the recommendations and implemented some of them.

Q12. Compare and contrast the veto power of the president of India with that of his counterpart in the United States of America.
Answer 12. Approach : President in India is more of a ceremonial head while the President in America has real executive powers. The veto powers of the Indian president are
• Absolute veto - rejection
• suspensive veto- returning the bill for repassage after which it is binding on the president to provide assent to it
• pocket veto - not giving a decision as there is no limit for giving a decision
Presidential veto is exercisable only on advise of the Council of Ministers (Art.74)
In U.S.-
• After Congress passes a bill, the president may take no action on the bill for 10 days. It then becomes a law. Congress must be in session for this bill to become a law. A bill dies after 10 days if the President ignores it while Congress is not in session. It is called a pocket veto and Congress cannot override it. This is an absolute veto.
• President can issue a regular veto also, thereby sending a message to Congress that the bill is unacceptable. Congress can override a presidential veto when at least two-thirds of both the House of Representatives and Senate vote to do so. The bill becomes a law after the congressional override.

Q13. Surrogacy has flourished into a 'Commercial Industry' in india and lead to 'reproductive tourism'. Explain why India has become a hub for commercial surrogacy and the legislative status on this controversial assisted reproductive technology.

Answer 13. Definition- embryo is implanted and grown in rented womb of surrogate mother
Reasons for its popularity in India:
Poverty- Availability of poor women who are willing to rent their wombs
Advanced medical infrastructure - cheap but successful
Low medical costs
Skilled medical workforce
Lax laws

Concerns:
Dismal socio-economic condition
Little say and rights of surrogates
Recruitment of surrogate women under informal and loose contracts
Questions of citizenship
Middle men
The existing legislative guidelines do not sufficiently address the concerns regarding format and terms & conditions of contracts, quantum of payment, rights of surrogates regarding future relations and association with the new-born child, decision about termination, complications during pregnancies, available legal remedies in the event of disputes with regard to contracts, safety and fostering of child in the event of parents refusing the possession of children, etc.
Earlier this year, the govt.had informed the SC that it doesn't supports commercial surrogacy and proposed a new law that will allow surrogacy only for Indian couples and not to foreigners.

Q14. The apex court has stated-"The power to promulgate an ordinance is essentially a power to be used to meet an extraordinary situation and it cannot be allowed to be perverted to serve political ends." Discuss the effectiveness of the safeguards provided in the constitution in this regard.
Answer 14. Limitations on executive:
• President can only promulgate the ordinance when either of the 2 houses is not in session
• President cannot promulgate ordinance unless he is satisfied that there are circumstances that require 'immediate action'
• Ordinance must be approved by Parliament within 6 weeks of reassembling or it shall cease to operate. It shall also cease to operate if resolution disapproving the ordinance is passed by both the houses
Provisions have not been very effective:
Ordinances have been used to circumvent discussion in legislature on unpopular but important bills.
The most glaring misuse of ordinance making power is the re-promulgation of ordinances. The SC has condemned it, calling it an Ordinance Raj. Recently, the re-promulgation of the Right to Fair Compensation and Transparency in Land Acquisition, Rehabilitation and Resettlement (Amendment) Ordinance, 2015, created controversy regarding misuse of ordinance making power by the government.

Q15. What is the status of literacy rates in India? Have the government initiatives paid any dividends in this regard.
Answer 15 . Approach : The recent data released by the National Sample Survey Office (NSSO) showed that the literacy rate in India improved considerably to 69.1% per cent in Jan-June 2014, compared to 64.5% some 6 years back.
Recent trends in literacy:
Positive aspects of government initiatives:
Initiatives such as Sarva Shiska Abhiyan (SSA) have universalized elementary education in a time bound manner
Near gender equality- India has to fulfil the UNSECO Goal of Gender equality in literacy
RTE act - free and compulsory education as a fundamental right - has been instrumental in increasing literacy rates.
Mid day meal scheme- Many families can't afford two meals a day. By linking meal with school, the govt. has seen increase enrollments in the schools
Beti Bachao Beti Padhao initiative - Education for girls has been under keen emphasis of the govt.
Involving all major stakeholders like NGOs and private institutions have contributed immensely

Drawbacks:
Expenditure on education sector - still less than the 2% of the GDP, which results in lack of infrastructure and capacity building
Increased enrollment has not resulted in increased quality of education. Annual Status of Education Report (ASER), 2014 - On an average only 48.1% of class V children across India can read a class II level text.
SSA and RTE have subsumed Education for All campaign, which has neglected the adult and youth adult literacy rates
Regulation and monitoring of these programs are very centralized in nature
Literacy rates do not provide adequate assessment. Better assessment parameters are required
No Detention Policy under CCE is being criticized for degrading quality of education

Increasing literacy rates are key to socio economic progress, but similar thrust on the quality of education is required.