The exam notification for UP State Entrance Examination- UPSEE has been announced for admission to first year of the following courses offered at the Institutions affiliated to AKTU, Lucknow including other mentioned universities situated in territory of Uttar Pradesh for the academic year 2016-2017 shall be conducted by Dr A.P.J. Abdul Kalam Technical University Uttar Pradesh, Lucknow.
(i) 4 years B. Tech./B.Tech. (Ag. Engg.) Course (vi) 4 years BFA Courses
(ii) 4 years B.Pharm. Course (vii) 3 years MCA Course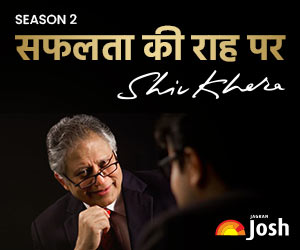 (iii) 5 years B.Arch. Course (viii) 2 years MBA Course
(iv) 4 years BHMCT Course (ix) 5 years integrated MAM Course
(v) 4 years BFAD Course
The Information Brochure will be available ON LINE on the websites http://www.upsee.nic.in only. The same can be downloaded and/or printed for reference by the candidates. The application form can be filled in On-Line through Internet from any place of convenience.
Application Form for UPSEE-2016 can be submitted On-Line only through website http://www.upsee.nic.in from 24th February 2016, 11:00 AM. The Last Date of filling and submitting the On-Line Application Form is 27th March 2016, 05:00 PM.
How to apply Online:
The online application can be made from 11:00 AM, 24 th Feb 2016 till 05:00 PM of 27th March 2016 through the website http://www.upsee.nic.in. The On-Line Application Form is self explanatory. For assistance, in case of any difficulty in filling up ON-LINE application form, candidate may contact at Toll Free Number 1800-180-0161 or send an email at helpdesk.upsee2016@gmail.com with subject line "Seeking Help".
The On-Line application form submission consists of following three simple steps.
(i) Registration (Filling up of Personal and other Details)
(ii) Uploading of Scanned Images of Photograph, Signature and Thumb Impression
(iii) Payment of Examination Fee and Printing of the "Confirmation Page"
Before, a candidate starts filling the On-Line application Form, he/she must be ready with the following: (i) A personal mobile phone number and/or a personal E-Mail id.
(ii) Photograph: A clear scanned image of his/her recent color passport size photograph (3.5cm X 4.5cm) in JPEG Format with a maximum size of 100 KB. The photograph must be front facing to the camera in a manner that full face shows. The background should be either white or off-white and uncluttered. The photograph should be colour with name of the candidate printed on it as shown in the sketch below. It should be without cap or goggles. Spectacles are allowed. Candidates with unclear photograph are liable to be rejected. Candidates may keep 6-8 identical photographs in reserve for use at the time of entrance examination.
(iii) A clear scanned image of his/her signature (3.5cm X 1.5cm) in JPEG Format with a maximum size of 30 KB.
(iv) A clear scanned image of his/her left thumb impression (3.5cm X 1.5cm) in JPEG Format with a maximum size of 30 KB
Once ready with this, he/she may proceed to following steps. Visit the website http://www.upsee.nic.in (Candidates are advised to use the browser Internet Explorer 7 or above) and choose the appropriate link as follows for filling up the application form.
Admit Card:
Admit card will be available online on the website http://www.upsee.nic.in to every candidate. Downloaded admit card shall be treated as valid admit card. The candidates are advised to check the details of admit cards with regards to their category, sub-category, gender, rural weightage, Name, Father's Name etc. as mentioned on the Admit Card.
No candidate will be allowed to appear in the examination without admit card.
If any candidate is unable to download his/her admit card, he/she should contact the helpline as indicated on the website http://www.upsee.nic.in or send an email to the mail address helpdesk.upsee2016@gmail.com latest by 14th April, 2016.
A plea that a candidate failed to receive the information for appearing at the Examination will not be accepted as a ground for the refund of fee or any other redressal. UPSEE-2016 may withdraw the permission to appear in UPSEE-2016 granted by mistake to a candidate who is not eligible to appear at the UPSEE-2016 even if an Admit Card has been issued and produced by the candidate before the concerned Centre Superintendent at the Examination Centre.
In case of any reported correction, the final corrected admit card will have to be downloaded from website http://www.upsee.nic.in or http://www.aktu.ac.in before the examination date.
Since successful candidates are required to produce the Admit Card at the time of counselling and admission, it should be carefully preserved until the admission process is completed.