VCS Stress on Diverse, Healthy Higher Education Ecosystem
The 93rd annual meeting of the Association of Indian Universities (AIU), which extensively deliberated on autonomy for excellence in higher education, concluded at the SOA Deemed to be University today with the panelists emphasizing on building a diverse and healthy academic ecosystem.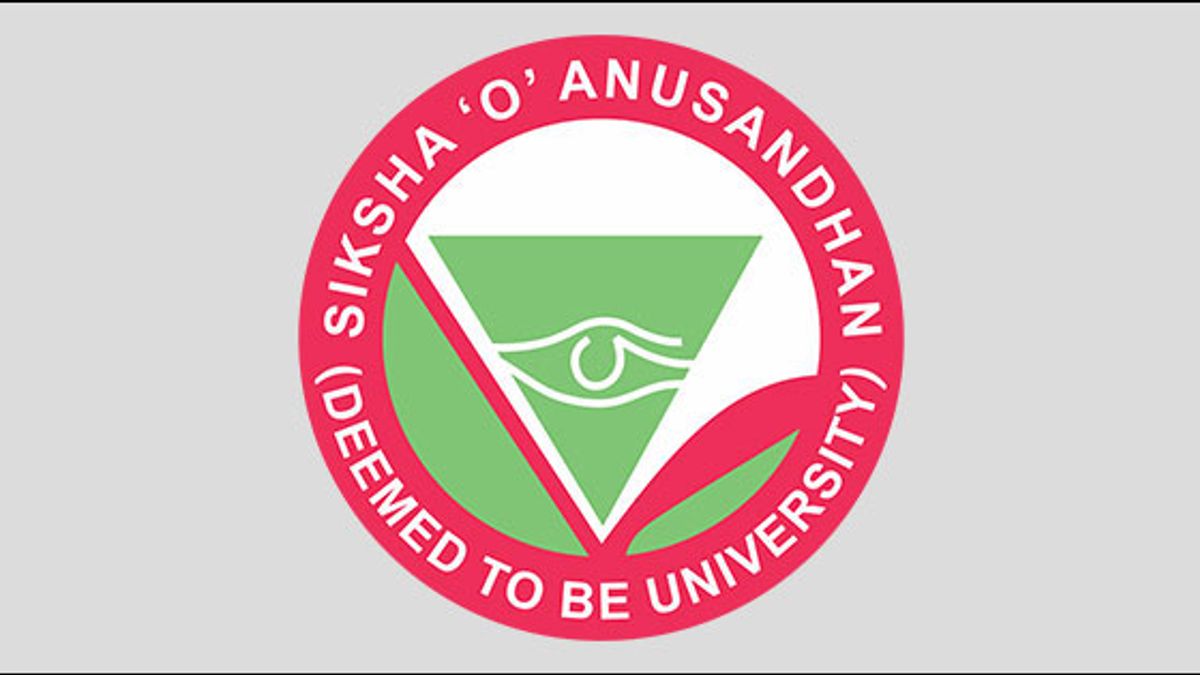 SOA University
Bhubaneswar, Feb. 17: The 93rd annual meeting of the Association of Indian Universities (AIU), which extensively deliberated on autonomy for excellence in higher education, concluded at the SOA Deemed to be University today with the panelists emphasizing on building a diverse and healthy academic ecosystem.
Speakers stressed that instead of striving for equality, institutions should look at a more diverse and healthy ecosystem where they would have the freedom to define their own excellence.
On the second day of the conference hosted by SOA, two technical sessions were also held to discuss 'Promotion of Sports and Sports Culture in Higher Education' and the 'Fourth Industrial Revolution: Challenges for and response of Higher Education'.
Intervening in the deliberation on promotion of sports and sports culture in higher education, the AIU President Prof. SandeepSancheti said academic institutions in India had not looked at sports in a fulsome fashion.
Prof. Sancheti said cricket icon Sachin Tendulkar, who attended a recent zonal meeting of AIU, had pointed out that India was a 'sport loving nation, not a sport playing one' while emphasizing that there was a need to introduce sports as a mandatory subject in the curriculum.
Tendulkar, he said, had suggested that sports must be developed as a profession in institutions of higher learning as it was already prevalent in many countries in the world.
Prof. Sancheti quoted Tendulkar as saying that "further, if sport is promoted in the right way, students can study as well as pursue their passion."
The famous batsman also said that if universities could identify special talents in students, provide scholarship, support them in these crucial years and provide a platform to showcase their talent, the students would work harder."I personally feel that the great cricketer's statement needs to be taken seriously by all institutions of higher learning as it is a step in the direction of projecting excellence through sports as well as improving the health of the nation," Prof. Sancheti said.
Besides Prof. Sancheti, Head of Membership Development, the Association of Commonwealth Universities, Ms. Consola Evans, the AIU Vice-President and President –designate Prof. M.M. Salunkhe, the AIU Secretary General Prof. FurqanQamar, SOA Vice-Chancellor Prof. Amit Banerjee and AIU Additional Secretary, Ms. Mamta Rani Agarwal, among others, spoke at the valedictory ceremony.
Siksha 'O' Anusandhan Admission Test (SAAT), a national level entrance test is conducted by Siksha 'O' Anusandhan Deemed to be University every year to select bright students from different parts of our country. The test is being conducted for different programs offered in constituent institutes / schools of the university.
SAAT-2019, the eleventh edition of this entrance test, will be held in both online & offline format between April 13, 2019 to April 30, 2019 centers across various cities of India. The test is primarily a multiple choice type written test and the standard of the test is comparable with another national level entrance test. Short listed candidates will be called to attend counseling for admission into various programmes of the university. Another feature of this entrance test is that the candidates with diploma in engineering/ technology/ pharmacy and hotel management are eligible for admission into regular courses under lateral entry scheme through SAAT-2019.
N.B.: Admission to M.B.B.S., B.D.S., M.D./M.S. & M.D.S. is through NEET only.
IMPORTANT DATES

APPLICATION & ADMIT CARD FOR ENTRANCE TEST
• Availability of Online Application Form: http://www.admission.soa.ac.in/saat
o 05.12.2018
• Last Date for Submission of Online Form
o 31.03.2019
• Start of Downloading Admit Card
o 05.04.2019

ENTRANCE TEST :

HTTP://WWW.ADMISSION.SOA.AC.IN/REGISTRATION-FORM

• Online Examination
o 13.04.2019 To 30.04.2019
• Offline Examination
o 21.04.2019

Siksha 'O' Anusandhan (SOA) Deemed to be University's achievements in a nutshell

The ranking survey conducted by the National Institutional Ranking Framework (NIRF), Ministry of HRD, in April 2018, has ranked Siksha 'O' Anusandhan as 24th best in University category in India. It is been ranked as 19th best Medical College. The National Assessment and Accreditation Council (NAAC), has also accredited SOA with 'A' grade, and has termed this deemed to be university as socially inclusive, which is a big achievement in itself.

SOA is proud to be associated with 9 degree granting institutes, which has a whopping strength of 10,000 students. The institute leaves no stone unturned in providing quality education in the field of medicine, engineering & technology, dental sciences, management sciences, pharmaceutical sciences, law, nursing, hospitality, tourism management and agriculture. SOA keeps on updating its curriculum from time to time as per the latest industry trends and believes in providing education to students with a holistic approach.

The department of Institute of Technical Education and Research (ITER), faculty of engineering and technology of SOA, has now become the 4th institute in the country to get 3 of its programs accredited by the reputed Accreditation Board for Engineering and Technology (ABET), USA.

Adding yet another feather to its glowing cap, SOA has been ranked third in the country in the Swachh Campus Ranking for 2018 conducted by the HRD ministry.This shows the commitment and dedication of Siksha 'O' Anusandhan's vision to work towards the skill development of students and betterment of the society.
SALIENT FEATURES
• 127 Acres campus
• 4,47,395 sqm. Built-up Area
• 13 Research Centres
• 38 Research Labs
• 197 e-Enabled Classrooms
• State-of-the-art 1400-seat auditorium alongside four other auditoria
• 10 Student Activity Centres
• Multiple ISP Connectivity (more than 2 Gbps)
• Fully Wi-Fi Campus
• 37 National Collaborations
• 127 International Collaborations
• High-end Multi-disciplinary Research in Emerging Areas
• Fully Automated Libraries with Ample Print Learning Resources
• Adequate e-Resources with e-Databases
• Fellowship for Doctoral & Post-Doctoral Programmes
• Scholarship for Meritorious Students

This shows the capability and willingness of Siksha 'O' Anusandhan to provide quality education to students and conduct ground-breaking research work in various fields. SOA has been expanding and new disciplines are on the anvil. But the principal objective remains to ensure that students, while training to be professionals, value their own lives as that of others.
Disclaimer: The information provided in this Notification is solely by SOA Deemed to be University., Jagranjosh.com bears no representations or warranties of any kind, express or implied, about the completeness, accuracy, reliability, suitability or availability with respect to the information. Individuals are therefore suggested to check the authenticity of the information.