In the information brochure of VITEEE 2016, all the important details about it will be released. However, for our readers we have prepared a table which shows the usual duration when the events of VITEEE are usually held. Candidates may acquire an idea about the exam date, application availability and more from the table below.
| | |
| --- | --- |
| Events | Date |
| Official notification/information brochure will be released in | Mid November 2015 |
| Application form will be available from | 26 November 2015 |
| Application procedure will end on | 15 March 2016 |
| Corrections in application form can be done till | 29 February 2016 |
| Schedule for VITEEE 2016 slot booking | 18 to 20 March 2016 |
| Admit card will be available from | 18 March 2016 |
| VITEEE 2016 will be held in | 6 to 17 April 2016 |
| The result will be released till | 29 April 2016 |
| Counselling will commence from | 2nd week of May |
The VITEEE application procedure has ended now. The last date to submit and make corrections in the application form is 15 March 2016. The step-by-step process to fill the form was as below.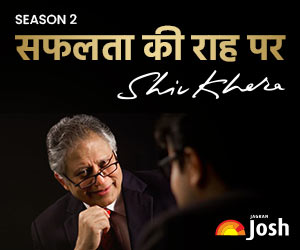 Register Online – To do so, candidates need to submit Name, Date of Birth, Nationality, Email Address, Mobile Number and Verification Code. If all the information is submitted correctly, candidates will receive a Password, sent by VIT University.
Login – Next step is to log in, to fill the application form. To log in, candidates will have to submit registered email address and the provided password.
For Filling – After successful login, candidates will be able to fill the required educational, personal and communicational details in the application form. On submitting all the details, candidates will be allocated an application number. It is advised that candidates secure it safely, as it will be required in various stages during admission.
Payment – After filling the information, candidates will have to pay the application fee. The fee amount is Rs. 960 and candidates can pay it via Demand Draft, Net Banking or Debit/Credit Card. Those who will pay the fee via Deman Draft, are required to drawn it in favour of 'VIT University' payable at Vellore.
Upload Photo and Signature – The last step is to upload the photograph and the signature.
Photograph should be passport size and coloured with 10 kb-300 kb (Dimension – 3.5cm X 4.5 cm) in jpg/jpeg format.
Signature of the candidate must be in dimension 10 kb-300 kb (Dimension – 6cm (width) X 2 cm height) in jpg/jpeg format.
Note: Candidates who will submit the application fee online are not required to send the filled in application to the University. However, candidates who will pay the fee via DD must submit the confirmation page and a receipt of DD to the University. Also, do mention your name and application number at the back side of DD.
The application forms are also available offline. The offline VITEEE 2016 application form will only be available in authorized Post Offices. The address to submit the offline application form is as below:
1. Director – UG Admissions [or] 2. Mr. S. Rajasekar,
Office of Admissions, VIT University,
Vellore – 632014 Contact No. 9884765353
Cutoffs:
No cut off will be issued by the VIT University rather the university will consider Equating Method for predicting the rank of candidates obtained in VITEEE 2016. In this method, percentile rank is calculated on the basis of the test forms of candidates. For different test forms, same percentile score are considered equivalent.
Equating is a statistical process that is used to adjust scores on test forms (that are approximately equivalent) so that scores on the forms can be used interchangeably. Thus, equating is used to adjust scores of candidates who have taken different forms of a test, in order to facilitate meaningful and fair comparison for merit list and ranking of these candidates. The statistical procedure of 'Equipercentile Equating' would be used by VIT to identify the percentile ranks for candidates, such that scores on different forms with the same percentile rank are considered to be equivalent. Thus, Percentile Rank is a unique and invariant position of the test taker in that group. A percentile Rank, say 90 Percentile Rank denotes that there are 90 percent of test takers scores below this score level and 10 percent above this test score. Candidates are advised not to make assumptions and predictions of their score or rank based on their own estimates of raw scores
VITEEE Rank List Procedure
List 1. Percentile Rank is calculated batch wise, subject wise (on individual subject score) i.e; Physics, Chemistry, Math, Biology and English (PCMBE)
List 2. Percentile Rank is calculated batch wise on total scores of PCEM Streams.
List 3. Percentile Rank is calculated batch wise on total scores of PCEB Streams.
List 4. Preparation of a consolidated Percentile rank list by merging List 2 and list 3.
List 5. Preparation of Rank List in the order specified below to break the tie scores.
| | | |
| --- | --- | --- |
| Sorting Order | Field Name | Descriptions |
| 1 | Percentile Rank on Total Scores | Highest to Lowest |
| 2 | Physics Percentile Rank | Highest to Lowest |
| 3 | Chemistry Percentile Rank | Highest to Lowest |
| 4 | Maths / Biology Percentile Rank | Highest to Lowest |
| 5 | English Percentile Rank | Highest to Lowest |
| 6 | Date of Birth | Order to Younger |
| 7 | First Name | A - Z |
Candidates must remember following points regarding the VITEEE 2016 cut off:
No minimum qualifying marks will be declared by VIT University for admission of students to its various courses.
Equating Method is used for calculating the rank of a candidate in entrance exam. VITEEE 2016 computer based/online test will be conducted in three sessions each day.
Equating method is based on percentile method in which candidates with equal percentile in different test forms will be considered on same rank.
ITEEE 2015 Branch-Wise and Campus-Wise Closing Rank
| | | | |
| --- | --- | --- | --- |
| S.No. | Campus | Engineering Branch | Closing Rank |
| 1 | VIT University, Vellore | Computer science and engg. (Specialization in Bioinformatics) | 7500 |
| 2 | VIT University, Vellore | Bio Medical Engineering | 13000 |
| 3 | VIT University, Vellore | Biotechnology | 13500 |
| 4 | VIT University, Vellore | Civil Engineering | 14300 |
| 5 | VIT University, Vellore | Computer Science and Engineering | 15000 |
| 6 | VIT University, Vellore | Electronics and Communication Engineering | 15500 |
| 7 | VIT University, Vellore | Electrical and Electronics Engineering | 16000 |
| 8 | VIT University, Vellore | Electronics and Instrumentation Engineering | 16500 |
| 9 | VIT University, Vellore | Information technology | 17000 |
| 10 | VIT University, Vellore | Mechanical Engineering | 19000 |
| 11 | VIT University, Vellore | Mechanical (Spec. in Automotive Engineering) | 20000 |
| 12 | VIT University, Vellore | Mechanical (Spec. in Chemical process Engineering) | 23000 |
| 13 | VIT University, Vellore | Mechanical (Spec. in Energy Engineering) | 25000 |
| 14 | VIT University, Vellore | Production and Industrial Engg. | 27500 |
| 15 | VIT University, Chennai | Civil Engineering | 29000 |
| 16 | VIT University, Chennai | Computer Science and Engineering | 33000 |
| 17 | VIT University, Chennai | Electronics and Communication Engineering | 39000 |
| 18 | VIT University, Chennai | Electrical and Electronics Engineering | 39000 |
| 19 | VIT University, Chennai | Mechanical Engineering | 39500 |
VITEEE 2013 Cutoff , Counselling status of Vellore Campus
| | | | | | | |
| --- | --- | --- | --- | --- | --- | --- |
| Branch | Total seats | Available seats (day1) | Available seats (day2) | Available seats (day3) | Available seats (day4) | Available seats (day5) |
| Computer Science and Engg (Spec. in Bioinformatics) | 90 | 84 | 80 | 69 | 59 | 47 |
| Bio-Medical Engg | 90 | 86 | 81 | 73 | 69 | 62 |
| Biotechnology | 280 | 255 | 219 | 202 | 180 | 158 |
| Civil engg | 260 | 255 | 247 | 234 | 200 | 135 |
| Computer Science and Engg | 730 | 350 | NIL | NIL | NIL | NIL |
| Elec & Comm. Engg | 700 | 533 | 368 | 60 | NIL | NIL |
| Electrical and Electronics Engg | 240 | 223 | 199 | 168 | NIL | NIL |
| Electronics and Instrumentation | 80 | 79 | 76 | 75 | 65 | NIL |
| Information Technology | 220 | 219 | 215 | 176 | 92 | NIL |
| Mechanical Engineering | 640 | 447 | 145 | NIL | NIL | NIL |
| Mechanical (Spec. in Automotive Engg) | 60 | 44 | 34 | 13 | NIL | NIL |
| Mechanical (Spec. in chemical process engg) | 70 | 65 | 63 | 61 | 55 | NIL |
| Mechanical (Spec. in energy engg) | 70 | 69 | 67 | 65 | 44 | 43 |
| Production and Industrial Engg | 70 | 70 | 70 | 68 | 66 | NIL |
| Total | 3600 | 2779 | 1864 | 1264 | 830 | 445 |
VITEEE 2013 Cutoff , Counselling status of Chennai Campus
| | | | | | | |
| --- | --- | --- | --- | --- | --- | --- |
| Branch | Total seats | Available seats (day1) | Available seats (day2) | Available seats (day3) | Available seats (day4) | Available seats (day5) |
| Computer Science and Engg (Spec. in Bioinformatics) | NA | NA | NA | NA | NA | NA |
| Bio-Medical Engg | NA | NA | NA | NA | NA | NA |
| Biotechnology | NA | NA | NA | NA | NA | NA |
| Computer Science and Engg (Spec. in Bioinformatics) | NA | NA | NA | NA | NA | NA |
| Bio-Medical Engg | NA | NA | NA | NA | NA | NA |
| Biotechnology | NA | NA | NA | NA | NA | NA |
| Civil engg | 160 | 160 | 159 | 158 | 158 | 158 |
| Computer Science and Engg | 240 | 234 | 219 | 190 | 108 | 7 |
| Elec & Comm. Engg | 240 | 234 | 231 | 229 | 206 | 133 |
| Electrical and Electronics Engg | 240 | 240 | 239 | 239 | 236 | 224 |
| Electronics and Instrumentation | NA | NA | NA | NA | NA | NA |
| Information Technology | NA | NA | NA | NA | NA | NA |
| Mechanical Engineering | 240 | 235 | 226 | 219 | 151 | 81 |
| Mechanical (Spec. in Automotive Engg) | NA | NA | NA | NA | NA | NA |
| Mechanical (Spec. in chemical process engg) | NA | NA | NA | NA | NA | NA |
| Mechanical (Spec. in energy engg) | NA | NA | NA | NA | NA | NA |
| Production and Industrial Engg | NA | NA | NA | NA | NA | NA |
| Total | 1120 | 1103 | 1074 | 1035 | 859 | 603 |