5 Best Men's Leather Wallets: Check the Latest Design, Material and Price
The importance of men's wallets can never be undermined. If you want to avoid the menace of searching for things in your current wallet, then switch to the more stylish one. With these 5 leather wallets for men, organize your things carefully and find your essentials hassle-free.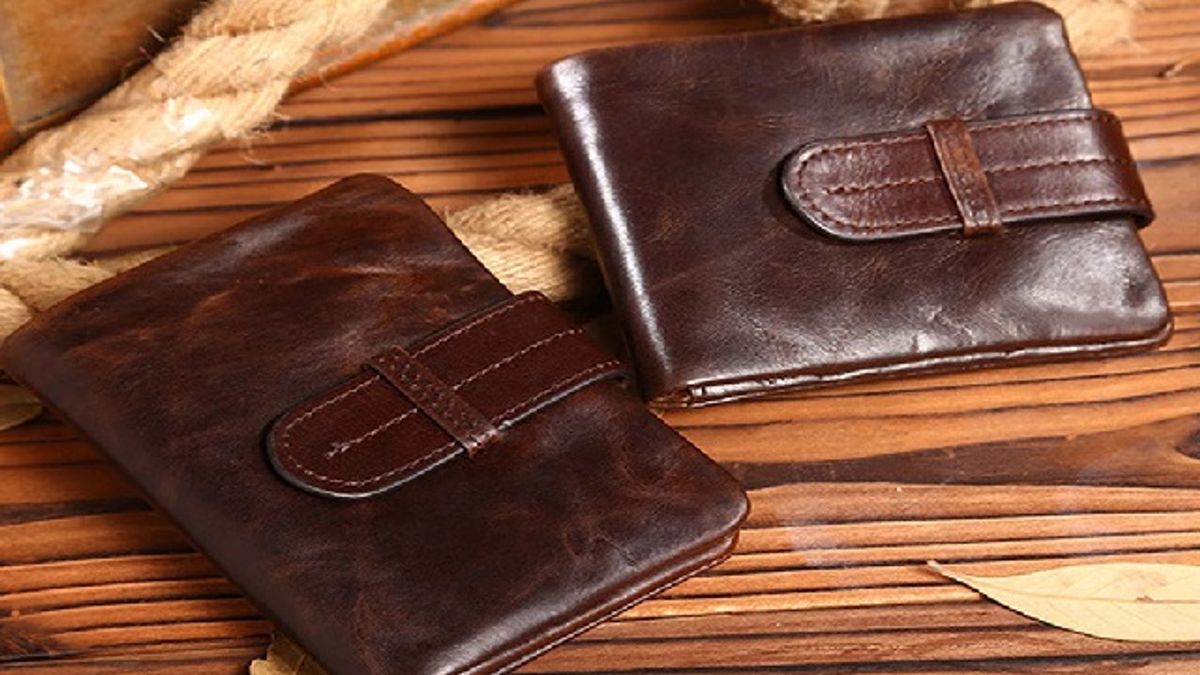 Wallet For Men
Your wallet is probably the most important thing that you carry every single day. The points that are kept in mind while buying a men's wallet is the material and durability. It is usual for men to keep one wallet at a time, hence it is required that it must be carefully purchased.
To help you, we have come up with a list of 5 men's leather wallets that are durable with elegant designs. Make sure to go through their details and prices below.
This piece is available online in black color and is completely under your budget. Packed in a box, the wallet is perfect for a day to day use and will fit in your wallet or a bag of any size. With enough compartments, buying this wallet will be a win-win situation.
Material- The wallet is made of leather
Length- 11.4 centimeters
Width- 13 centimeters
Color- Apart from black the wallet is available in other different colors as well
Warranty- 6 months

If you love organizing your things from time to time, then this wallet by Hornbull will be a perfect piece for you. This leather wallet is available at a reasonable price. With plenty of space, searching for your things in this wallet will not be a menace anymore.
Material- The wallet by Hornbull is of high-quality leather
Color- This leather wallet is available in brown and aqua color
Wallet Height- 9.4 centimeters
Length- 11.4 centimeters
Width- 13 centimeters
Warranty- Company gives you 6 months warranty on this wallet
Go beyond the usual choice of black and brown and buy this leather wallet in blue color. The wallet will keep your things neat and in the system. With 6 slots to keep your card, the wallet also has a zippered compartment which gives you more space to keep your things safely.
Material- The wallet is with a mix of rexin and leather
Color- It is available in blue color
Features-
The wallet is bi-fold which has a button closure to reveal the extra flap
The wallet has 6 slots for cards, 1 secret compartment, a coin pocket, a transparent window for your ID's, a zippered compartment and 2 currency slots
This stylish purse by Monarchy will become your first choice. The 2 fold design of the wallet gives it a different look. The wallet is light in weight and won't make you feel uncomfortable if carrying in your pants or jeans.
Material- The wallet is made of leather material
Features-
It has a turn-lock closure system
The wallet also has an inner mesh pocket
Color- The wallet is available in an attractive beige color
Warranty- The wallet has a warranty of 6 months
Brown color wallets no doubt gives you a look of authentic leather. This piece by G'leani will for sure give you that look. The wallet has a shiny appearance and delicate design which will become your absolute favorite. With enough slots for your ID's and money, searching for your things in the wallet will not be a hassle anymore.
Material- 100% genuine leather is the specialty of this wallet
Compartments- The wallet has 12 slots for credit cards, 3 compartments for currency notes, a transparent window and 2 side compartments
Design- The wallet has a bi-fold design
Color- It is available in brown color
Closure- The wallet has a flap design closure
Men's Wallet is one of those things which is part of day to day use. Various brands are offering choices in design and colors at a price that won't fall too heavy on your pocket.
Add these latest items to update your wardrobe:
Jackets for Women to Make You a Fashion Icon of Winter 2019
Sweatshirts For Men in Winter 2019 to Make your Everyday Stylish
Winter Caps For Women to keep you Stylish and Warm in this Cold Season