What is SWAYAM?
Study Webs of Active Learning for Young Aspiring Minds which is popularly known as SWAYAM is an initiative started by Government of India (GOI) to provide education to every section of the country. It is a scheme under making of Digital India developed by Ministry of Human Resource Development and All India Council for Technical Education (AICTE). Through SWAYAM, students can complete their education from Class 9 to post-graduation.
Read here to know more about SWAYAM for school level education benefits to students –
Free of Cost Education – SWAYAM is a platform where students can pursue their education completely free. There is no admission fee and also there's not even course fee or examination fee.
Choice of Courses and Schools – Students have the liberty to choose their courses from the list of 47 different courses. Moreover, there is an option for students with regular schooling or open schooling. If students chose to take admission in regular school, they still have the option to take online courses of SWAYAM. Where, if students are completing their school education through open boards i.e. NIOS or CBSE Private Education then, they can take SWAYAM courses.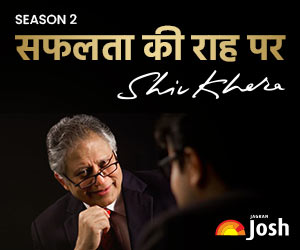 What is NIOS? Know here all about courses offered, admissions and applications
E-learning facility – NIOS SWAYAM provides students facility of e-learning through video lectures, online study material, Online quiz and assessment tests, as well as there are around 32 Direct-to-Home TV Channels under a name of SWAYAM PRABHA, where SWAYAM classes are broadcasted for students who do not have the facility of the Internet. These channels of SWAYAM PRABHA are available 24X7 to all students across the country.
On-Demand Examination – All students, whether from regular school or from the open board can complete their education if they have failed or stopped their education due to some reason. The On-Demand Examination can be taken on any 5 days of the week and the Saturdays are reserved for practical tests.
NIOS Application-Online and Offline Admission Procedure
NIOS SWAYAM courses at School level –
There are 47 courses divided into different streams. Students can choose courses from following streams -
Management
Mathematics
Science Stream with 11 subjects
Art and Recreation
E-learning education
2 Language subjects
16 Courses in Humanities stream
How is SWAYAM linked with NIOS?
National Institute of Open Schooling (NIOS) is the only platform for completion of education for such students who could not complete their education or even those who have never attended formal education at schools. Moreover, students who have failed in board examinations of any other board can take admission in NIOS to pass their examination with On Demand Examination facility of NIOS.
Therefore, NIOS is a part of SWAYAM for students who want to complete their education from Class 9 onwards.
Moreover, students who failed in board examinations of CBSE board or any other board can take admission in NIOS to pass their subjects in the same year itself and they get facility to transfer their marks to their NIOS board registration.
7 tips to help students learn from their mistakes
How is SWAYAM different from NIOS?
Know here the major differences between SWAYAM and National Institute of Open Schooling
1. SWAYAM is free of cost as there is no admission fee/enrolment fee or course fee whereas, for pursuing education from NIOS students need to pay an admission fee, course fee as well as examination fee.
2. SWAYAM offers school education starting from Class 9 to post-graduation however, in NIOS, students can begin their learning from basic level i.e. class 1 and it can be continued till senior secondary level besides vocational courses
3. The courses on SWAYAM is only available through online medium i.e. through study material on the official website, online discussion forum, downloadable study material, video lectures etc. Whereas, NIOS provides study material in both modes i.e. online as well as offline
4. SWAYAM also has 32 Direct to Home TV Channels which are available on DD Free Dish or Dish TV only, where all video lectures are broadcasted for students who do not have access to the Internet in their region. But, there is no such facility for NIOS and it only operates through Study Centres and regional centres for imparting knowledge to students