Gone are the days of the traditional resumes that comprised of a single sheet paper. College students are coming up with newer and more creative resumes each and every day. To catch the eye of the interviewer applicants are designing resumes that showcase their skills and capabilities first hand. It's no longer just a sheet of paper that states a person's skill set, experience and education details. Resumes nowadays are more digitally savvy, dynamic portfolios that encompass a lot of the things including various social media platforms.
Social media platforms have become a window to understanding a person's personality, they happen to support the claims that you have made in your resumes. A lot of employers these days have done away with screening of traditional resumes and ask the potential candidates for a sample of their works and also the links to their social media profiles. So, why have the social media platforms become the new form of resumes in the job market? Let's try and understand it in the context of the different social media platforms.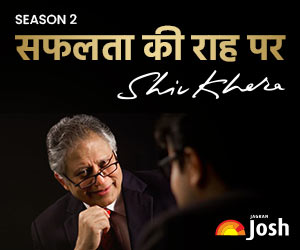 Twitter
A presence on Twitter helps you make connections in your field. Every major company in the world today has a twitter account. And if you use this platform right it can act as a perfect cover letter for your application. Your twitter streams can be used to showcase the potential employers of your knowledge about the field. Also, don't just retweet or just post your own observations on a trending topic try to participate in discussions related to it. Most employers are looking for people who can bring something new to the table, people who can add value to the team discussions and twitter is an ideal platform to demonstrate your ability for this.
LinkedIn
Every students during the placements sessions in college is advised to make a LinkedIn profile for themselves. It is one of the most helpful social media platform when it comes to job search. Candidates can easily put up their resumes, add their skills, previous place of employment, interests and a lot more. You can share your thoughts, upload videos, presentations. LinkedIn is the social media networking site for business professionals. You can connect with people from your field, make connections even with prominent figures in your field of work. Remember to contribute on a regular basis to the discussions related to your field of work it helps demonstrate your passion for a career in that field.
Excellent Tips To Make Your Resume Stand Out

Pinterest
Pinterest was once known as the place to look for DIY projects, kitchen recepies, great photographs but of late it has also become an place to showcase your resumes and portfolios. It offers you more visual freedom than any other social media platform. One can share infographics, visual presentations, artworks anything that comprises of visual media to strengthen their resumes. With the option to create multiple boards, job seekers can create boards targeted to specific job profiles. Also don't forget to provide your contact information along with the post so that people interested in working with you know whom to contact right away. Pinterest makes it very easy for people with similar interests to find each other.
Latest trends in resume writing for college students

Youtube
A lot youngsters these days are using Youtube as a means to connect with potential employers. A 3-4 minute video can reveal a lot more about your personality and skills than a piece of paper ever could. Moreover, youtube videos make interactions more personal than your traditional resumes. A lot of job seekers have taken up to making short videos as their resumes which they forward to the companies in the field of their interests looking to hire people. The more creative and interactive you make the videos better the chance you have at standing out from the crowd. A video showcases your soft skills and your body language, things that your resume cannot bring out but hold a very crucial part in the selection process.
How to include volunteer work experience on your Resume?

In Summation
If you are looking to stand out in the crowd of job applicants you need to think of resumes that are beyond the confines of just a word document. No matter what field of work you are in having a digital presence is helpful both for you and your employer. Websites like LinkedIn and Twitter don't just help you to make connections but also to keep up to date with the recent developments in your field of work. Social media offers one with tons of opportunities to create their resumes in a more digital savvy and creative manner.
Liked this article? Please share it with your friend and peers to help them design better resumes. And for more such articles on college life and stress management for college students, please visit, www.jagranjosh.com/college. Alternatively, you can also get such articles directly in your inbox by submitting your email id in the form given below.