7-Member GoM constituted for boosting Real Estate Sector under GST regime
The group has been tasked to provide a Composition Scheme for Residential Construction Units. It will examine and suggest ways for Composition Scheme or any other Scheme for boosting Real Estate Sector and suggest Scheme for Transition and its introduction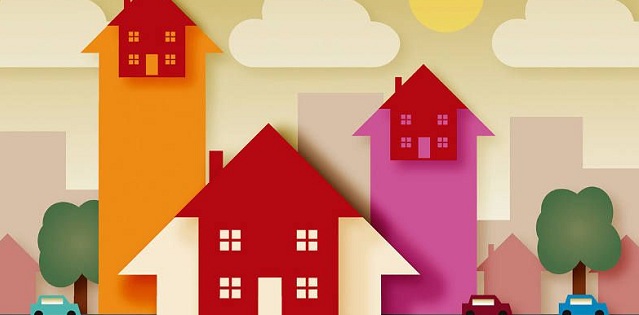 7-Member GoM constituted for boosting Real Estate Sector under GST regime
The Ministry of Finance on January 15, 2019 constituted a Group of Ministers (GoM) for boosting the Real Estate Sector under the GST regime.

The GoM was constituted in pursuance of the decision of GST Council taken in the 32nd meeting held on January 10, 2019 at New Delhi.

The group has been tasked to provide a Composition Scheme for Residential Construction Units.

Secretary of the GoM

The Secretary of the GoM will be Manish Sinha, Joint Secretary (TRU-II), Central Board of Indirect taxes and Customs (CBIC).
Members of the Group of Ministers

S.No.

Name

Designation and State

Role in the GoM

1

Nitin Patel

Deputy Chief Minister, Gujarat

Convener

2

Sudhir Mungantiwar

Finance Minister, Maharashtra

Member

3

Krishna Byre Gowda

Finance Minister, Karnataka

Member

4

Dr. T.M. Thomas Isaac

Finance Minister, Kerala

Member

5

Manpreet Singh Badal

Finance Minister, Punjab

Member

6

Rajesh Agarwal

Finance Minister, Uttar Pradesh

Member

7

Mauvin Godinho

Minister of Panchayat, Goa

Member
Terms of Reference for the GoM

• Analyse GST rate and inter-alia challenges for boosting the Real Estate Sector under GST regime by providing a Composition Scheme for Residential Construction Units

• Examine and suggest ways for Composition Scheme or any other Scheme for boosting Real Estate Sector and suggest Scheme for Transition and its introduction

• Examine various aspect of levy of GST on Transfer of Development Rights (TDR) and Development Rights in a joint Development Agreement

• Examine legality of inclusion or exclusion of land in composition and suggest Valuation Mechanism

• Examine and suggest aspects relevant to boost Real Estate Sector

• The GoM may invite officers from the Centre and the States, as may be required, for boosting the sector.

• The Conveners of Law Committee and Fitment Committee will assist the GoM.
Indian Real Estate Sector
The Indian real estate sector has witnessed high growth in recent times with the rise in demand for office as well as residential spaces.
The Government has undertaken several initiatives to encourage the development in the sector. Some of these initiatives are:
Smart Cities Mission: The Smart Cities mission, a project of Prime Minister Narendra Modi, was launched in June 2015 with the government releasing the guidelines and mission statement for the 100 Smart Cities project.
Pradhan Mantri Awas Yojana (PMAY) Urban: The Mission will be implemented during 2015-2022 and will provide central assistance to Urban Local Bodies (ULBs). The Government is committed to provide "Housing for All" by the end of 2022. As on June 2018, a total of 7.60 lakh houses were completed and another 28 lakh were grounded.
Pradhan Mantri Awaas Yojana- Gramin: Pradhan Mantri Awas Yojana (Gramin), under which a target of completing one crore new houses by March 31, 2019 was set, was launched in November 2016 from Agra.