Agriculture Budget 2023 Highlights: PDF Download with Key Summary & Takeaways
Agriculture Budget 2023-24: Finance Minister Nirmala Sitharaman presented the Agriculture Budget 2023-24 in Parliament on February 1. Here are the key highlights from Agriculture Budget 2023, summary, explanations, and complete analysis.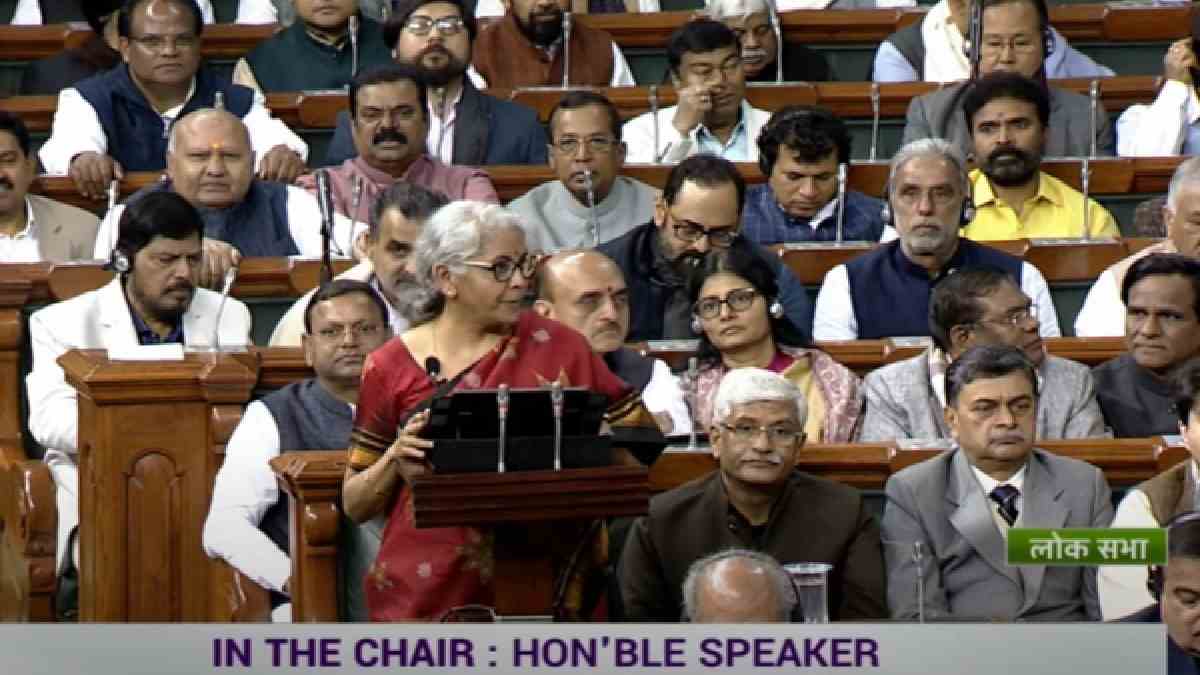 Agriculture budget 2023 updates by FM Nirmala Sitharaman
Agriculture Budget 2023 Live Updates by FM Nirmala Sitharaman Speech: The Union Finance Minister Nirmala Sitharaman presented the Union Budget 2023 in Parliament on February 01. This is the fifth budget presented by the Finance Minister since she took over the Ministry of Finance of the country. Union Budget 2023 is the last full-fledged budget before the Lok Sabha polls next year.
Over the next 3 years, one crore farmers will get assistance to adopt natural farming. 10,000 bio input resource centres will be set up: FM Nirmala Sitharaman#UnionBudget2023 pic.twitter.com/jcbHRS75ZW

— ANI (@ANI) February 1, 2023
Agriculture Budget 2023 Live Updates What's New: Funds, Schemes, Projects
Rs 2 lakh crore for the entire year will be introduced by the center under "PM Garib Kalyan Anna Yojana" which will aim to supply free food grains for one year to all Antyodaya and priority households.

The government will introduce a sub-scheme under the PM Matsya Sampada Yojana with a total of Rs 6,000 crore to encourage those who are involved in fishing.

FM announces that Govt would encourage mangrove plantations along the coastline under the MISHTI scheme.

PM Pranam is to be launched to incentivize states and UT to promote alternative fertilizers and balanced use of chemical fertilizers.

Indian Institute of Millet Research will be supported as a center of excellence.

FM Nirmala Sitharaman said that the government will adopt a cluster-based approach and will promote collaboration between farmer state and industry for input supply, extension service sand market linkages.

The government will launch the Atmanirbhar Clean Plant Programme to improve the availability of disease-free quality planting material for high-value horticultural crops at an outlay of Rs 2,200 crore.

The government will also bring in Agriculture Accelerator Fund to boost agriculture startups by young professionals. It will aim for bringing affordable solutions to challenges faced by farmers and will provide modern technology to increase productivity and profitability.
Agriculture Budget Highlights: Important Facts & Figures of Indian Agriculture Budget 2022-23
The Government of India is continuously working for enhancing agricultural productivity, farmers' income, and their welfare in a sustainable manner. Accordingly, the Budget for the Department of Agriculture and Farmers' Welfare (DA & FW) has been increased from Rs. 21933.50 crores (2013-14) to Rs. 124000 crores (2022-23), which is a 465% increase for the implementation of various agricultural development and welfare schemes aiming to increase agriculture production and farmers' welfare across the country. Besides, Rs. 8513.62 crore have been allocated during 2022-23 to the Department of Agricultural Research and Education for the development of several new high-yielding, biotic/ abiotic stress tolerant, disease/ insect resistant, and bio-fortified varieties of seed, etc.
In order to enhance the production and productivity of food crops, the Government is implementing a Centrally Sponsored Scheme of the National Food Security Mission (NFSM) in the country. The mission aims at increasing food grain/ food crop production through area expansion in niche regions and productivity improvement. The mission also provides support to the Indian Council of Agricultural Research (ICAR) & State Agriculture Universities (SAUs)/Krishi Vigyan Kendras (KVKS) for the technology backstopping and transfer of technology to the farmer under the supervision of Subject Matter Specialists/Scientists. The research organizations are supported for undertaking research projects that can help enhance the production and productivity of crops. For the welfare of farmers, the Government has launched various initiatives viz. Pradhan Mantri Kisan Samman Nidhi (PM-KISAN), Pradhan Mantri Kisan Maan Dhan Yojana (PM-KMY), Pradhan Mantri Fasal Bima Yojana (PMFBY), Pradhan Mantri Annadata Aay Sanrakshan Abhiyan (PMAASHA), Price Support Scheme (PSS) for pulses and oilseeds, Price Deficiency Payment Scheme (PDPS), Interest Subvention Scheme, Kisan Credit Card (KCC), etc.
Highlights of Union Budget 2022-23 in the Agriculture Sector
Agriculture and rural startups will receive funds from NABARD.

The government will ensure wheat and paddy farmers get assured income by making direct payments of Rs.2.37 lakh crore for minimum support price (MSP) from April 2022 to March 2023.

Oilseed cultivation will be expanded to reduce dependency on imports and the production of millet will be encouraged.

Kisan drones will be employed for crop assessments, digitization of land records, and spraying of pesticides and nutrients.

Chemical-free natural farming will be promoted all over India which will help farmers improve their income as well as sustainable agricultural productivity.

About 9 lakh farmers will benefit from the Ken-Betwa River linking project. A total of Rs.44,000 crore has been earmarked for this project.
Take Weekly Tests on app for exam prep and compete with others. Download Current Affairs and GK app
एग्जाम की तैयारी के लिए ऐप पर वीकली टेस्ट लें और दूसरों के साथ प्रतिस्पर्धा करें। डाउनलोड करें करेंट अफेयर्स ऐप
Android
IOS