Arun Subramanian Designated as Manhattan District Court Judge, Know about Indian-American Solicitor here
The Pittsburgh-born Arun Subramanian has been elected as the Judge of the Southern District Court for the 7th district of New York. Arun retrieved more than a billion dollars for various units that become prey to swindling activities. Read more about this NY-based barrister here.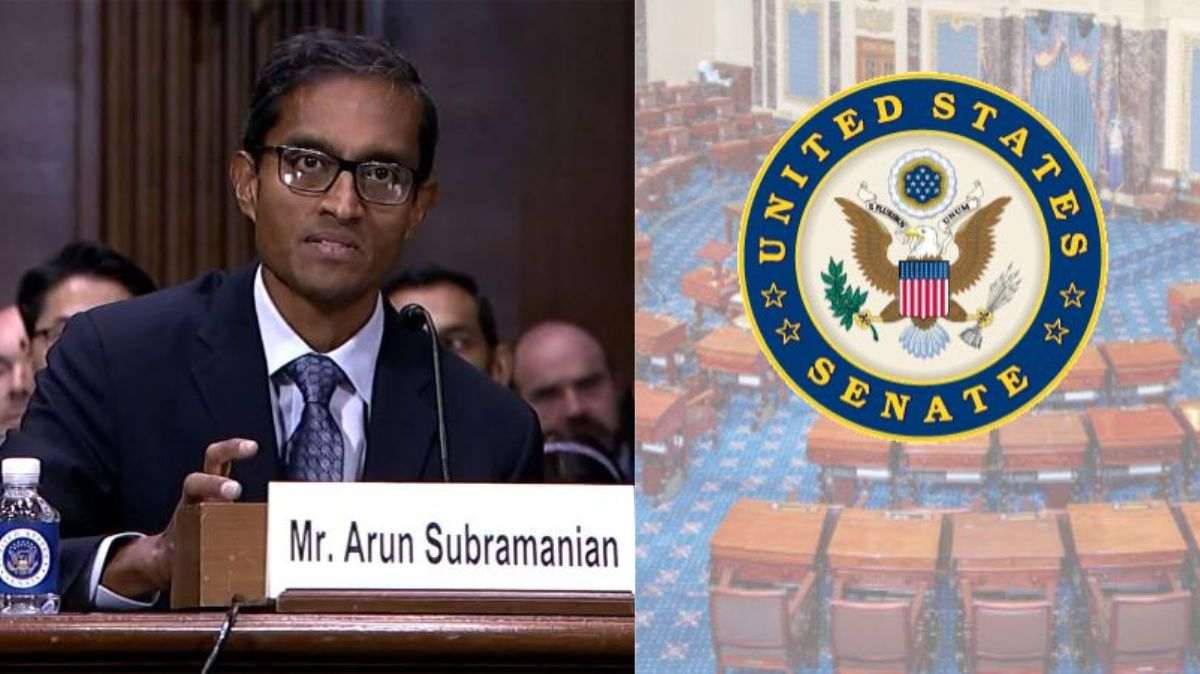 United States Senate assigns Arun Subramanian for the Southern District Judge.
One of the major two chambers of US Congress, United States Senate officially announced Arun Subramanian's appointment as the NY District Court Judge. He becomes the first-ever Indian-American lawyer to be hired for the prestigious position of South Asian Manhattan District Judge on March 08, 2023 (Wednesday).
His nomination has been further confirmed after the voting results derived i.e. 59-37 on March 07 (Tuesday). The US Senate recently took it to the Twitter handle and asserted that by 59-37, Arun Subramanian's designation for the Court bench has been confirmed and now he will be serving for the Seventh District of New York.
US Senate Nominations 2023
Nominations were conducted for the 26th round of the judiciary position. Senior US Senator Chuck Schumer affirmed that Arun Subramanian is a son of Indian migrants and also the first South Asian-American Judge confirmed to SDNY.
CONFIRMED: Arun Subramanian to the Southern District of New York.

He's been directly engaged in every aspect of civil litigation and has clerked at every level of the federal judiciary.

He is also the first South Asian judge to serve on this bench. pic.twitter.com/MImxdet7HQ

— Senate Judiciary Committee (@JudiciaryDems) March 7, 2023
The Southern District of New York (SDNY) is one of the most influential federal courts in the US. Mr Arun has shown exemplary performance throughout his career in making an impact on people. In September 2022, US President Joe Biden declared the nomination of Subramanian for the United States District Court for SDNY.
Arun's Remarkable Ventures
1979-born Arun Subramanian is an Indian-American who had been serving as Solicitor in New York. His parents shifted to America from India during his childhood days. His father was a Control Systems Engineer at multiple companies whereas his mother worked at many offices including the bookkeeper job.
This brilliant attorney Arun Subramanian has acquired his Juris Doctor (J.D) from Columbia Law School in 2004. He completed his BA in Computer Science from Case Western Reserve University in the year 2001.
59-37, Senate confirmed the nomination of Arun Subramanian, of New York, to be U.S. District Judge for the Seventh District of New York. Rollcall Vote #45 https://t.co/SOmYJ3E2U1

— U.S. Senate Updates (@SenateFloor) March 7, 2023
Moreover, he holds a Law Degree from Columbia Law School as a James Kent & Harlan Fiske Stone Scholar. Talking about his significant journey, he administered several job posts such as Executive Articles Editor for the Columbia Law Review. Since 2007, he has worked at Susman Godfrey LLP in New York and he is presently a partner at this top litigation boutique.
Career Highlights
Arun has been in the position of a Law Clerk for Justice Ruth Bader Ginsburg on the Supreme Court of the United States between 2006 to 2007. Additionally, he is known for his notable work like the case of redemption of many billion dollars against the victimisation of public and private organisations that fell prey to illicit activities.
According to Susman Godfrey, he also worked for Judge Gerard E. Lynch on the United States District Court for SDNY from 2005 to 2006 and Judge Dennis Jacobs on the United States Court of Appeals for the Second Circuit between the years 2004-2005.
Currently, he is serving as the Chairperson of Susman Godfrey's 2022 Pro Bono Committee and is also regarded as the longtime Director of the Columbia Law Review, one of the Nation's pre-eminent legal journals. Being a representative of a number of political subdivisions in California, he has also shown exceptional work for the cause of public entities in False Claims Act cases, victims of trafficking in child pornography, consumers as well as individuals who suffered through wrongful means.
Arun's Contributions
To the legal community, he picked up pro bono cases outside of the courtroom and for many years, he worked on the pro bono panel for the United States Court of Appeals for the second circuit. Among his victorious endeavours, he secured over USD400 million for state and federal governments through litigation connected to Novartis Pharmaceutical.
Then he helped in gaining USD590 million in settlements from LIBOR and achieving a USD100 million judgment in a federal residential mortgage-backed securities case against Flagstar Bank post-2008 crisis. Schumer stated that he was also chosen for the Court's Advisory Committee for the Federal Rules of Evidence by Chief Justice John Roberts.
Also Read: Union MoS Dr L Murugan Presents National Photography Awards, Know the List of Winners here
Take Weekly Tests on app for exam prep and compete with others. Download Current Affairs and GK app
एग्जाम की तैयारी के लिए ऐप पर वीकली टेस्ट लें और दूसरों के साथ प्रतिस्पर्धा करें। डाउनलोड करें करेंट अफेयर्स ऐप
Android
IOS