India's First-ever Methanol Fueled Buses launched by Transport Minister, Know about Clean Energy Mission here
The Minister for Road Transport and Highways, Nitin Gadkari has undertaken the initiative of methanol-fueled buses. The buses will be checked on for three months and Indian Oil fuel will be used during the testing exercise. Check methanol uses as a fuel for transportation.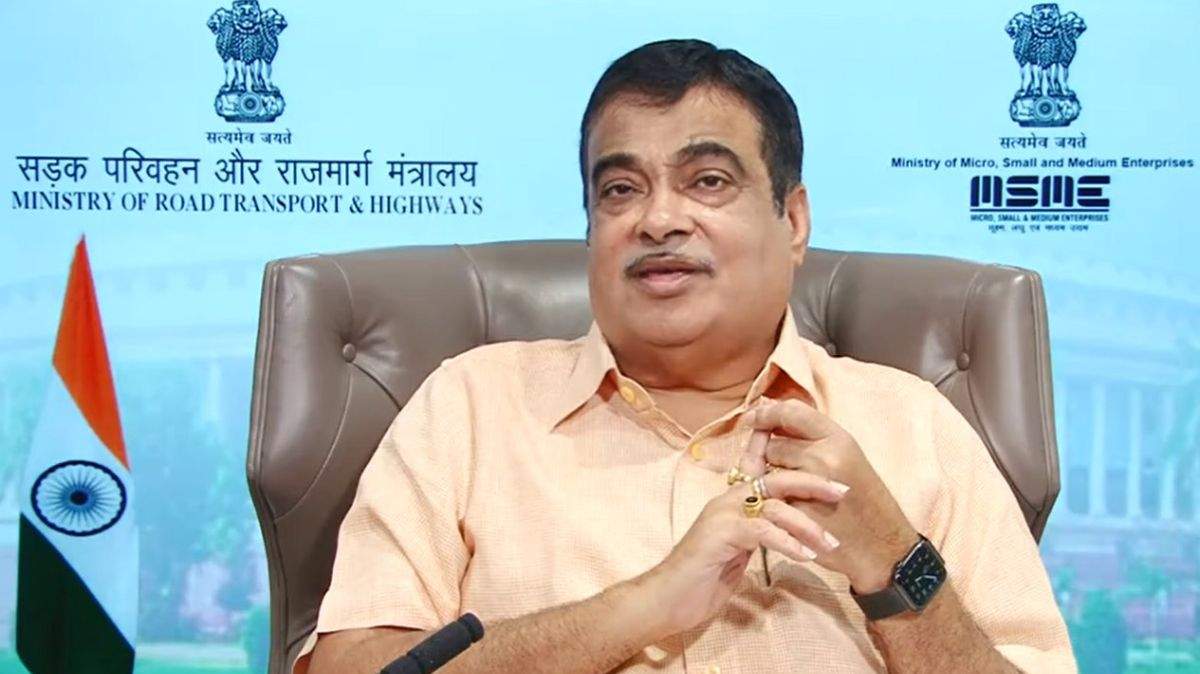 Nitin Gadkari introduces Methanol blended fuel Buses to start off in Bangalore
On March 12, 2023 (Sunday), Nitin Gadkari showcased 100% methanol-powered buses that will be run by Bangalore Metropolitan Transport Corporation (BMTC). The buses will be operated with methanol blended fuel as part of Mission Clean Energy.
The preliminary tests will be run on a pilot basis. The Union Minister for Road Transport and Highways Nitin Gadkari recently announced several pilot trials of MD15 buses on the premises of Vidhana Soudha. Moreover, they are to be tested with 15% methanol-blended fuel provided by Indian Oil. On this occasion, a truck that runs on 100% methanol (M 100) was also introduced by the government.
Flagging off the "Pilot Trials of MD15" on the buses of BMTC & prototype launch of M100 Truck (100% Methanol) of Ashok Leyland, Bengaluru https://t.co/X2JUKExRvI

— Nitin Gadkari (@nitin_gadkari) March 12, 2023
Government's Clean Energy Project
An official of BMTC stated that this methanol-focused initiative has been put forth by the Central Government and NITI Aayog. The corporation will be providing 10 buses including both BSVI (Bharat Stage Emission Standards) and BSIV (Bharat Stage IV) for the implementation.
This illustrious project of the Union government aims at solving air quality problems and also curbing pollution along with promoting dependency on the import of fuel. Experiments will be done in order to determine the success rate of these buses. The newly designed buses are to be operated for a total period of three months. Methanol blended fuel will be taken from Indian Oil for conducting the trial run.
'Methanol Economy' Programme by NITI Aayog
According to the data given by Niti Aayog on "Methanol Economy", Methanol is a good alternative to conventional transportation fuels. This is a low-carbon, hydrogen-carrier fuel produced from high ash coal, agricultural residue, and CO2 from thermal power plants as well as natural gas.
NITI Aayog's 'Methanol Economy' Programme is determined to significantly decrease India's oil import bill and greenhouse gas (GHG) emissions. Furthermore, the aim is to convert coal reserves and municipal solid waste into methanol, as stated by the resource centre.
Blending 15% methanol in gasoline would as a consequence lead to at least a 15% reduction in the import of gasoline/crude oil. In addition to this, this would cut down GHG emissions by 20%. Therefore, improving urban air quality. NITI Aayog emphasized Methanol Economy as it can create more than 5 million job opportunities through methanol production or application and other distribution services.
Benefits of Methanol
In the production of Methanol, lower cost is involved hence it is preferred by the economies as compared to other fuel alternatives. Talking about its multiple benefits, Methanol as a fuel has a much lower risk of flammability relative to gasoline which is quite hazardous.
It keeps the engine clean and is considered safer than gasoline. Although Methanol has energy content a bit less than Petrol and Diesel, still it holds the capacity of replacing both these fuels in the Transport Sector.
Diesel consumption
Buses around various cities are operated almost every day. In Bengaluru, the consumption is about 2.5 lakh litres of diesel. Also, expenditure on fuel has been a major component of the corporation's outlay data.
Even China has been effectively looking for alternatives where Methanol is considered as the replacement for Diesel. Methanol burns more effectively in a clean manner rather than Diesel so it will lead to less production of carbon dioxide, nitrogen oxides and particulates.
Methanol in Transport Industry
Methanol can prove to be a better alternative than Petrol and Diesel for the Transport Industry (road, rail & marine). In fact, not only the transport sector, but the energy sector (including process heating modules, commercial vehicles, etc) along with retail cooking can also benefit from this economical fuel.
In a new era of motorization, petroleum reserves are dwindling rapidly. Methanol has a very high octane number and has also been used in Spark Ignition (SI) engine applications. With this, it can be concluded that it can undoubtedly replace gasoline.
Also Read: Record-breaking month for Ashleigh Gardner and Harry Brook, Titled ICC Player of the Month for February 2023
Take Weekly Tests on app for exam prep and compete with others. Download Current Affairs and GK app
एग्जाम की तैयारी के लिए ऐप पर वीकली टेस्ट लें और दूसरों के साथ प्रतिस्पर्धा करें। डाउनलोड करें करेंट अफेयर्स ऐप
Android
IOS