Best Performing CEOs in the World 2019: Satya Nadella, Shantanu Narayen, Ajay Banga are among Top 10
The list named 'The Best-Performing CEO in the World, 2019', created by HBR ranked 100 CEOs based on their performance.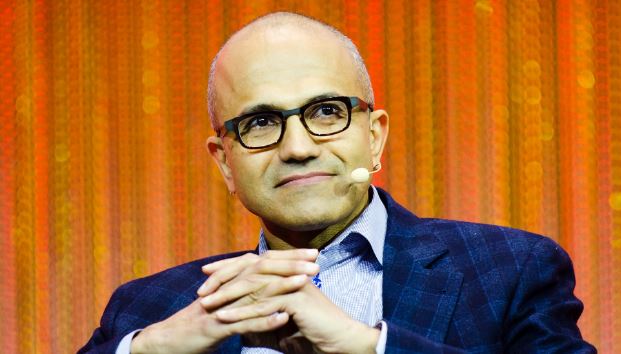 Image: Twitter
The Harvard Business Review (HBR) has released a list of the world's best CEOs for this year. Three Indians are included among the top 10 CEOs in this list. HBR's list includes Adobe CEO Shantanu Narayen, MasterCard CEO Ajay Banga and Microsoft CEO Satya Nadella.
The list named 'The Best-Performing CEO in the World, 2019', created by HBR ranked 100 CEOs based on their performance. The first place in this list has been given to Jensen Huang, CEO of US technology company Nvidia.
Indian Origin CEOs in the list
Shantanu Narayen is ranked sixth, Ajay Banga is ranked seventh and Nadella is ranked ninth in the list. Piyush Gupta, another Indian-origin CEO, has been ranked 89 in the list. He is the CEO of DBS Bank.
Also Read | Most Powerful Passport 2019: Japan tops, India ranks 86th
The Best-Performing CEO in the World-2019
• The list includes 100 best-performing CEOs around the world. Jensen Huang, CEO of American technology company Nvidia, is at the top.
• Apple CEO Tim Cook is ranked 62nd on this list. Nike CEO Mark Parker is ranked 20th.
• Jamie Dimon, head of JP Morgan Chase, finished 23rd. At the same time, Merilyn Hewson, CEO of Lockheed Mortin, is ranked 37th.
• HBR mentioned that while making this list, financial performances, as well as environmental, social and administrative (ECG) performance sectors, are taken into consideration.
• Jeff Bezos, CEO of e-commerce company Amazon, failed to make a mark in the list because Amazon's ESG score was very low this year.
About Shantanu Narayen
Shantanu Narayan started his career with the legendary technology company Apple Inc. He is the co-founder of a digital photo sharing company named Pictra. Shantanu is working with the technology giant Adobe since 1998. He was appointed as the CEO of the company in 2007.
About Ajaypal Banga
Ajaypal Singh Banga, who started his career with FMCG company Nestle in the year 1981, has served in PepsiCo and is currently working with MasterCard as CEO of the company. He served as President and COO for a long time before being declared CEO at MasterCard in April 2010. He was also the chairman of US-India Business Council.
About Satya Nadella
He is Indian origin Chief Executive Officer of Microsoft. Nadella was appointed CEO of the company in February 2014. He played a very important role in Microsoft from cloud computing to research and development.
Also Read | Ease of Doing Business Rankings: India jumps to 63rd place
Also Read | NCRB Report: Uttar Pradesh tops the list in crimes against women in country