Bihar Elections 2020 Winners List: List of winning candidates in Bihar Assembly Elections released, check the winner parties and other details
Bihar Elections 2020 winning candidates: The election commission has released the list of the winning candidates in Bihar General Elections. Find their constituencies and parties from the table below.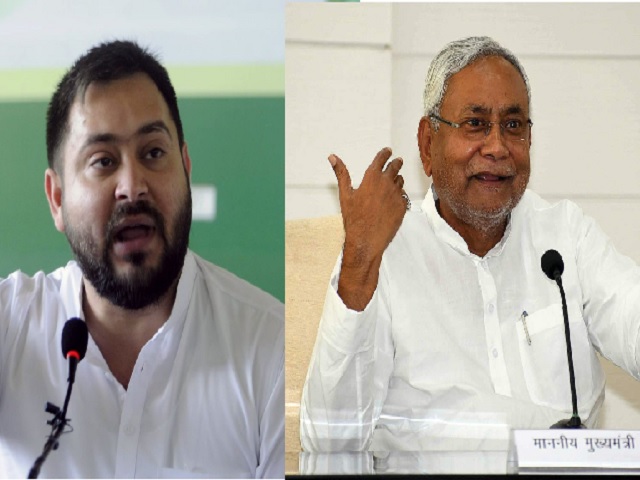 Bihar Elections Winners & Losers List
Bihar Elections 2020 which was held in three phases covering a total of 243 seats saw the final verdict as the Election Commission released the list of winning candidates along with their respective constituencies.
Bihar Assembly Elections 2020 saw the two major alliances, National Democratic Alliance (NDA) and Mahagatbandhan, competing with each other to get a hold of one of the most prominent states of India. While NDA saw the alliance of Nitish Kumar's Janata-Dal-United and Bharatiya Janata Party, Mahagatbandhan on the other hand has seen Lalu Prasad Yadav's Rashtriya Janata Dal and Congress coming together.
The key candidates whose fate was decided with the announcement of the Bihar Assembly election results are Tejashwi Yadav from Mahagatbandhan and Nitish Kumar from National Democratic Alliance (NDA). The other alliances who also stepped up their game in the results of Bihar General Elections 2020 are Progressive Democratic Front (PDF), Grand Democratic Secular Front (GDSF), and United Democratic Alliance.
Check the complete list of the winning candidates of Bihar Elections 2020. You can also check the constituencies and the parties from which the candidate contested and won the election.
| | |
| --- | --- |
| Constituency | Winning Candidates |
| Agiaon | Manoj Mazil (Communist Party of India- Marxist-Leninist) |
| Alamnagar | Narendra Narayan Yadav- Janata Dal (United) |
| Alauli | Ramvriksh Sada (Rashtriya Janata Dal) |
| Alinagar | Mishri Lal Yadav (Vikassheel Insaan Party) |
| Amarpur | Jayant Raj (Janata Dal- United) |
| Amnour | Krishan Kumar Mantoo (Bharatiya Janata Party) |
| Amour | Akhtarul Iman (All India Majlis-E-Ittehadul Muslimeen) |
| Araria | Abidur Rahman (Indian National Congress) |
| Arrah | Amrendra Pratap Singh (Bharatiya Janata Party) |
| Arwal | Maha Nand Singh (Communist Party of India- Marxist-Leninist) |
| Asthawan | Jitendra Kumar- Janata Dal (United) |
| Atri | Ajay Yadav (Rashtriya Janata Dal) |
| Aurai | Ram Surat Kumar (Bharatiya Janata Party) |
| Aurangabad | Anand Shankar Singh (Indian National Congress) |
| Babubarhi | Mina Kumari- Janata Dal (United) |
| Bachhwara | Surendra Mehta (Bharatiya Janata Party) |
| Bagaha | Ram Singh (Bharatiya Janata Party) |
| Bahadurganj | Mohammad Anzar Nayeemi (All India Majlis-E-Ittehadul Muslimeen) |
| Bahadurpur | Madan Sahni- Janata Dal (United) |
| Baikunthpur | Prem Shankar Prasad (Rashtriya Janata Dal) |
| Baisi | Syed Ruknuddin Ahmad (All India Majlis-E-Ittehadul Muslimeen) |
| Bajpatti | Mukesh Kumar Yadav (Rashtriya Janata Dal) |
| Bakhri | Suryakant Paswan (Communist Party of India) |
| Bakhtiarpur | Aniruddh Kumar (Rashtriya Janata Dal) |
| Balrampur | Mahboob Alam (Communist Party of India- Marxist-Leninist) |
| Baniapur | Kedar Nath Singh (Rashtriya Janata Dal) |
| Banka | Ram Narayan Mandal (Bharatiya Janta Party) |
| Bankipur | Nitin Nabin (Bharatiya Janata Party) |
| Banmankhi | Krishna Kumar Rishi (Bharatiya Janata Party) |
| Barachatti | Jyoti Devi (Hindustan Awam Morcha- Secular) |
| Barari | Bijay Singh- Janata Dal (United) |
| Barauli | Rampravesh Rai (Bharatiya Janata Party) |
| Barbigha | Sudarshan Kumar (Janata Dal- United) |
| Barh | Gyanendra Kumar Singh (Bharatiya Janata Party) |
| Barhara | Raghvendra Pratap Singh (Bhartiya Janata Party) |
| Barharia | Bachcha Pandey (Rashtriya Janata Dal) |
| Baruraj | Arun Kumar Singh (Bharatiya Janata Party) |
| Bathnaha | Anil Kumar (Bharatiya Janata Party) |
| Begusarai | Kundan Kumar (Bharatiya Janata Party) |
| Belaganj | Surendra Prasad Yadav (Rashtriya Janata Dal) |
| Beldaur | Panna Lal Singh Patel- Janata Dal (United) |
| Belhar | Manoj Yadav- Janata Dal (United) |
| Belsand | Sanjay Kumar Gupta (Rashtriya Janata Dal) |
| Benipatti | Vinod Narayan Jha (Bharatiya Janata Party) |
| Benipur | Binay Kumar Choudhary- Janata Dal (United) |
| Bettiah | Renu Devi (Bharatiya Janata Party) |
| Bhabua | Bharat Bind (Rashtriya Janata Dal) |
| Bhagalpur | Ajit Sharma (Indian National Congress) |
| Bhorey | Sunil Kumar- Janata Dal (United) |
| Bibhutipur | Ajay Kumar (Communist Party of India-Marxist- Leninist) |
| Bihariganj | Niranjan Kumar Mehta- Janata Dal (United) |
| Biharsharif | Dr. Sunil Kumar (Bharatiya Janta Party) |
| Bihpur | Kumar Shailendra (Bharatiya Janata Party) |
| Bikram | Siddharth Saurav (Indian National Congress) |
| Bisfi | Haribhushan Thakur (Bharatiya Janata Party) |
| Bochaha | Musafir Paswan (Vikassheel Insaan Party) |
| Bodh Gaya | Kumar Sarvjeet (Rashtriya Janata Dal) |
| Brahampur | Shambhu Nath Yadav (Rashtriya Janata Dal) |
| Buxar | Sanjay Kr. Tiwari (Indian National Congress) |
| Chainpur | Mohd. Zama Khan (Bahujan Samaj Party) |
| Chakai | Sumit Kumar Singh (Independent) (won) |
| Chanpatia | Umakant Singh (Bharatiya Janata Party) (won) |
| Chapra | Dr. C.N. Gupta (Bharatiya Janata Party) |
| Chenari | Murari Prasad Gautam (Indian National Congress) (won) |
| Cheria Beriarpur | Raj Vanshi Mahto (Rashtriya Janata Dal) |
| Chhatapur | Neeraj Kumar Singh (Bharatiya Janata Party) |
| Chiraiya | Lal Babu Prasad Gupta (Bharatiya Janata Party) |
| Danapur | Rit Lal Ray (Rashtriya Janata Dal) |
| Darauli | Satyadeo Ram (Communist Party of India- Marxist- Leninist) |
| Daraundha | Karnjeet Singh (Bharatiya Janata Party) |
| Darbhanga | Sanjay Saraogi (Bharatiya Janata Party) |
| Darbhanga Rural | Lalit Kumar Yadav (Rashtriya Janata Dal) |
| Dehri | Phate Bahadur Singh (Rashtriya Janata Dal) |
| Dhaka | Pawan Kumar Jaiswal (Bharatiya Janata Party) |
| Dhamdaha | Leshi Singh- Janata Dal (United) |
| Dhauraiya | Bhudeo Choudhary (Rashtriya Janata Dal) |
| Digha | Sanjiv Chaurasia (Bharatiya Janata Party) |
| Dinara | Vijay Kumar Mandal (Rashtriya Janata Dal) |
| Dumraon | Ajit Kumar Singh (Communist Party of India- Marxist- Leninist) |
| Ekma | Srikant Yadav (Rashtriya Janata Dal) |
| Fatuha | Dr. Ramanand Yadav (Rashtriya Janata Dal) |
| Forbesganj | Vidya Sagar Keshari (Bharatiya Janata Party) |
| Gaighat | Niranjan Roy (Rashtriya Janata Dal) |
| Garkha | Surendra Ram (Rashtriya Janata Dal) |
| Gaura Bauram | Swarna Singh (Vikasheel Insaan Party) |
| Gaya Town | Prem Kumar (Bharatiya Janata Party) |
| Ghosi | Ram Bali Singh Yadav (Communist Party of India- Marxist- Leninist) |
| Gobindpur | MD Kamran (Rashtriya Janata Dal) |
| Goh | Bhim Kumar Singh (Rashtriya Janata Dal) |
| Goplaganj | Subhash Singh (Bharatiya Janata Party) |
| Gopalpur | Narendra Kumar Niraj- Janata Dal (United) |
| Goriakothi | Devesh Kant Singh (Bharatiya Janata Party) |
| Govindganj | Sunil Mani Tiwari (Bharatiya Janata Party) |
| Gurua | Vinay Kumar (Rashtriya Janata Dal) |
| Hajipur | Awadhesh Singh (Bharatiya Janata Party) |
| Harlakhi | Sudhanshu Shekhar- Janata Dal (United) |
| Harnaut | Hari Narayan Singh- Janata Dal (United) |
| Harsidhi (S.C) | Krishnanandan Paswan (Bharatiya Janata Party) |
| Hasanpur | Tej Pratap Yadav (Rashtriya Janata Dal) |
| Hathua | Rajesh Kumar Singh (Rashtriya Janata Dal) |
| Hayaghat | Ram Chandra Prasad (Bharatiya Janata Party) |
| Hilsa | Krishnamurari Sharan ur Prem Mukhiya (Janata Dal- United) |
| Hisua | Nitu Kumari (Indian National Congress) |
| Imamganj | Jitan Ram Manjhi (Hindustan Awam Morca- Secular) |
| Islampur | Rakesh Kumar Roushan (Rashytriya Janata Dal) |
| Jagdishpur | Ram Vishun Singh (Rashtriya Janata Dal) |
| Jale | Jibesh Kumar (Bharatiya Janata Party) (won) |
| Jamalpur | Ajay Kumar Singh (Indian National Congress) |
| Jamui | Shreyasi Singh (Bharatiya Janata Party) |
| Jehanabad | Kumar Krishna Mohan urf Suday Yadav (Rashtriya Janata Yadav) |
| Jhajha | Damodar Rawat- Janata Dal (United) |
| Jhanjharpur | Nitish Mishra (Bharatiya Janata Party) |
| Jokihat | Sahanawaz ( (All India Majlis-E-Ittehadul Muslimeen) |
| Kadwa | Shakeel Ahmad Khan (Indian National Congress) |
| Kahalgaon | Pawan Kumar Yadav (Bhartiya Janata Party) |
| Kalyanpur | Manoj Kumar Yadav (Rashtriya Janata Dal) |
| Kalyanpur | Maheshwar Hazari- Janata Dal (United) |
| Kanti | Mohammad Israil Mansuri (Rashtriya Janata Dal) |
| Karakat | Arun Singh (Communist Party of India- Marxist- Leninist) |
| Kargahar | Santosh Kumar Mishra (Indian National Congress) |
| Kasba | Md. Afaque Alam (Indian National Congress) |
| Katihar | Tarkishore Prasad (Bharatiya Janata Party) |
| Katoria | Dr. Nikki Hembrom (Bharatiya Janata Party) |
| Keoti | Murari Mohan Jha (Bharatiya Janata Party) |
| Kesaria | Shalini Mishra (Janata Dal- United) |
| Khagaria | Chhatrapati Yadav (Indian National Congress) |
| Khajauli | Arun Shankar Prasad (Bharatiya Janata Party) |
| Kishanganj | Ijaharul Husain (Indian National Congress) |
| Kochadhaman | Muhammed Izhar Asfi (All India Majlis-E-Ittehadul Muslimeen) |
| Korha | Kavita Devi (Bharatiya Janata Party) |
| Kuchaikote | Amrendra Kumar Pandey- Janata Dal (United) |
| Kumhrar | Arun Kumar Sinha (Bharatiya Janata Party) |
| Kurhani | Anil Kumar Sahni (Rashtriya Janata Dal) |
| Kurtha | Bagi Kumar Verma (Rashtriya Janata Dal) |
| Kusheshwar Asthan | Shashibhushan Hazari- Janata Dal (United) |
| Kutumba | Rajesh Kumar (Indian National Congress) |
| Lakhisarai | Vijay Kumar Sinha (Bharatiya Janata Party) |
| Lalganj | Sanjay Kumar Singh (Bharatiya Janata Party) |
| Laukaha | Bharat Bhushan Mandal (Rashtriya Janata Dal) |
| Lauriya | Vinay Bihari (Bharatiya Janata Party) |
| Madhepura | Chandra Shekhar (Rashtriya Janata Dal) |
| Madhuban | Rana Randhir (Bharatiya Janata Party) |
| Madhubani | Samir Kumar Mahaseth (Rashtriya Janata Dal) |
| Maharajganj | Vijay Shanker Dubey (Indian National Congress) |
| Mahishi | Ganjeshwar Shah (Janata Dal-United) |
| Mahnar | Bina Singh (Rashtriya Janata Dal) |
| Mahua | Mukesh Kumar Raushan (Rashtriya Janata Dal) |
| Makhdumpur | Satish Kumar (Rashtriya Janata Dal) |
| Maner | Bhai Virendra (Rashtriya Janata Dal) |
| Manihari | Manohar Prasad Singh (Indian National Congress) |
| Manjhi | Dr. Satyendra Yadav (Communist party of India- Marxist) |
| Marhaura | Jitendra Kumar Ray (Rashtriya Janata Dal) |
| Masaurhi | Rekha Devi (Rashtriya Janata Dal) |
| Matihani | Raj Kumar Singh (Lok Jan Shakti Party) |
| Minapur | Rajeev Kumar (Rashtriya Janata Dal) |
| Mohania | Sangita Kumari (Rashtriya Janata Dal) |
| Mohiuddinnagar | Rajesh Kumar Singh (Bharatiya Janata Party) |
| Mokama | Anant Kumar Singh (Rashtriya Janata Dal) |
| Morwa | Ranvijay Sahu (Rashtriya Janata Dal) |
| Motihari | Pramod Kumar (Bharatiya Janata Party) |
| Munger | Pranav Kumar (Bhartiya Janata Party) |
| Muzaffarpur | Bijendra Chaudhary (Indian National Congress) |
| Nabinagar | Vijay Kumar Singh urf Dabloo Singh (Rashtriya Janata Dal) |
| Nalanda | Shrawon Kumar (Janata Dal- United) |
| Narkatia | Shamim Ahmad (Rashtriya Janata Dal) |
| Narkatiaganja | Rashmi Varma (Bharatiya Janata Party) |
| Narpatganj | Jai Prakash yadav (Bharatiya Janata Party) |
| Nathnagar | Ali Ashraf Siddiqui (Rashtriya Janata Dal) |
| Nautan | Narayan Prasad (Bharatiya Janata Party) |
| Nawada | Vibha Devi (Rashtriya Janata Dal) |
| Nirmali | Aniruddha Prasad Yadav (Janata Dal- United) |
| Nokha | Anita Devi (Rashtriya Janata Dal) |
| Obra | Rishi Kumar (Rashtriya janata Dal) |
| Paliganj | Sandeep Saurav (Communist Party of India- Marxist-Leninist) |
| Parbatta | Dr. Sanjeev Kumar (Janata Dal-United) |
| Parihar | Gaytri Devi (Bharatiya Janata Party) |
| Paroo | Ashok Kumar Singh (Bharatiya Janata Party) |
| Parsa | Chhote Lal Ray (Rashtriya Janata Dal ) |
| Patepur | Lakhendra Kumar Raushan (Bharatiya Janata Party) |
| Patna Sahib | Nand Kishore Yadav (Bharatiya Janata Party) |
| Phulparas | Sheela Kumari (Janata Dal- United) |
| Phulwari | Gopal Ravidas (Communist party of India- Marxist-Leninist) |
| Pipra | Shyambabu Prasad Yadav (Bharatiya Janata Party) |
| Pipra | Rambilash Kamat- Janata Dal (United) |
| Pirpainti | Lalan Kumar (Bharatiya Janata Party) |
| Pranpur | Nisha Singh (Bharatiya Janata Party) |
| Purnia | Vijay Kumar Khemka (Bharatiya Janata Party) |
| Rafiganj | Mohammad Nehaluddin (Rashtriya Janata Dal) |
| Raghopur | Tejashwi Yadav (Rashtriya Janata Dal) |
| Raghunathpur | Harishankar Yadav (Rashtriya Janata Dal) |
| Rajapakar | Pratima Kumari (Indian National Congress) |
| Rajauli | Prakash Veer (Rashtriya Janata Dal) |
| Rajgir | Kaushal Kishore- Janata Dal (United) |
| Rajnagar | Dr. Ramprit Paswan (Bharatiya Janata Party) |
| Rajpur | Vishwanath Ram (Indian National Congress) |
| Ramgarh | Sudhakar Singh (Rashtriya Janata Dal) |
| Ramnagar | Bhagirathi Devi (Bharatiya Janata Party) |
| Raniganj | Achmit Rishidev (Janata Dal- United) |
| Raxaul | Pramod Kumar Sinha (Bharatiya Janata Party) |
| Riga | Moti lal Prasad (Bharatiya Janata Party) |
| Rosera | Birendra Kumar (Bharatiya Janata Party) |
| Runnisaidpur | Pankaj Kumar Mishra- Janata Dal (United) |
| Rapauli | Bima Bharati (Janata Dal- United) |
| Saharsa | Alok Ranjan (Bharatiya Janata Party) |
| Sahebganj | Raju Kumar Singh (Vikassheel Insaan Party) |
| Sahebpur Kamal | Satanand Sambuddha (Rashtriya Janata Dal) |
| Sakra | Ashok Kumar Chodhary (Janata Dal-United) |
| Samastipur | Akhtarul Islam Shahin (Rashtriya Janata Dal) |
| Sandesh | Kiran Devi (Rashtriya Janata Dal) |
| Sarairanjan | Vijay Kumar Choudhary (Janata Dal- United) |
| Sasaram | Rajesh Kumar Gupta (Rashtriya Janata Dal) |
| Shahpur | Rahul Tiwary (Rashtriya Janata Dal) |
| Sheikhpura | Vijay Kumar (Rashtriya Janata Dal) |
| Sheohar | Chetan Anand (Rashtriya Janata Dal) |
| Sherghati | Manju Aggarwal (Rashtriya Janata Dal) |
| Sikandra | Prafull Kumar Manjhi (Hindustan Awam Morcha- Secular) |
| Sikta | Birendra Prasad Gupta (Communist Party of India- Marxist- Leninist) |
| Sikti | Vijay Kumar Mandal (Bharatiya Janata Party) |
| Simri Bakhtiarpur | Yusuf Salahuddin (Rashtriya Janata Dal) |
| Singheshwar | Chandrahas Chaupal (Rashtriya Janata Dal) |
| Sitamarhi | Mithilesh Kumar (Bharatiya Janata Party) |
| Siwan | Awadh Bihari Chaudhary (Rashtriya Janata Dal) |
| Sonbarsha | Ratnesh Sada (Janata Dal- United) |
| Sonepur | Dr. Ramanuj Prasad (Rashtriya Janata Dal) |
| Sugauli | Shashi Bhushan Singh (Rashtriya Janata Dal) |
| Sultanganj | Lalit Narayan Mandal (Janata Dal-United) |
| Supaul | Bijendra Prasad Yadav (Janata Dal-United) |
| Surajgarh | Prahalad Yadav (Rashtriya Janata Dal) |
| Sursand | Dilip Ray (Janata Dal- United) |
| Taraiya | Janak Singh (Bharatiya Janata Party) |
| Tarapur | Mewa Lal Choudhary (Janata Dal- United) |
| Tarai | Sudama Prasad (Communist Party of India- Marxist- Leninist) |
| Teghra | Ram Ratan Singh (Communist Party of India) |
| Thakurganj | Saud Alam (Rashtriya Janata Dal) |
| Tikari | Anil Kumar (Hindustani Awam Morcha- Secular) |
| Triveniganj | Veena Bharti (Janata Dal- United) |
| Ujiarpur | Alok Kumar Mehta (Rashtriya Janata Dal) |
| Vaishali | Siddhartha Patel (Janata Dal- United) |
| Valmikinagar | Dhirendra Pratap Singh (Janata Dal-United) |
| Warisnagar | Ashok Kumar (Janata Dal- United) |
| Warsaliganj | Aruna Devi (Bharatiya Janata Party) |
| Wazirganj | Birendra Singh (Bharatiya Janata Party) |
| Ziradei | Amarjeet Khushwaha (Communist Party of India- Marxist- Leninist) |
Take Weekly Tests on app for exam prep and compete with others. Download Current Affairs and GK app
एग्जाम की तैयारी के लिए ऐप पर वीकली टेस्ट लें और दूसरों के साथ प्रतिस्पर्धा करें। डाउनलोड करें करेंट अफेयर्स ऐप
Android
IOS