COP 25: Spain to host UN Climate Change conference after Chile backs out
Spain is the new host of COP25, after Chile withdrew due to national unrest.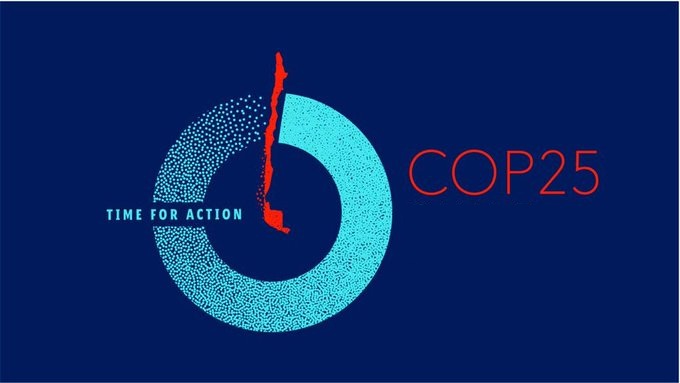 COP25
Spain will be hosting the United Nations Framework Convention on Climate Change (COP25) from December 2-13 in IFEMA - Feria de Madrid in Madrid, Spain. The announcement was made by UN Climate Change Executive Secretary Patricia Espinosa.
Spain had offered to host COP25 in Madrid on the same dates as the original schedule after Chile decided to pull out from hosting the event due to the ongoing national unrest against the Government of Chile.
Chile had informed its decision of not hosting the COP25 event in the view of the unrest in the country to UNFCCC on October 30, 2019. In an official statement, President of Chile Sebastian Pinera said that the decision had caused him pain but his government was required to prioritize re-establishing law and order in the nation.
Also read: Chile cancels hosting COP-25 and APEC
Why did Chile withdraw from hosting COP25?
Chile withdrew from hosting two major international events- COP 25 and Asia-Pacific Economic Cooperation (APEC) Summit due to ongoing anti-governmental protests in the nation.
An emergency has been declared in Chile, after hundreds of people took to the roads to demand the resignation of President Sebastian Pinera after the government announced a 30 percent increase in Metro fares in October 2019.
Though the Government of Chile in remedial measure announced a 20 percent increase in the basic pension of the citizens and allowed free electricity and some subsidies in the medical sector, the public was not satisfied. The citizens in Chile have already been reeling under the pressure of inflation.
The citizens have been demanding economic reforms and a new government.
What is COP25?
COP25 means the 25th Conference of the Parties on climate change. The 2019 UN Framework Convention on Climate Change (COP25) will be 25th United Nations Climate Change Conference.
Brazil was the initial host of COP25 but the newly elected President Jair Bolsonaro decided to withdraw from hosting the event due to economic reasons. Then Chile offered to host but had to withdraw due to national unrest. Spain offered to host after Chile backed out.
After considering Spain's proposal, it was decided that the UN Climate Change Conference will be held in Madrid, Spain, from December 2-13, 2019 under the presidency of the Chilean government.
The key events of the conference will include:
• The 25th Conference of the Parties to UNFCCC
• The 15th meeting of parties for the Kyoto Protocol (CMP15)
• The second meeting of parties for the Paris Agreement (CMA2)

Also read: PM Modi's address at UN Climate Action Summit: Everything you need to know
Also read: Eritrea, Saint Kitts join International Solar Alliance, membership rises to 83