COVAXIN Phase 3 Trial Results show 100% efficacy against severe COVID-19
COVAXIN has demonstrated a strong ability to neutralize the UK variant strain of SARS CoV-2.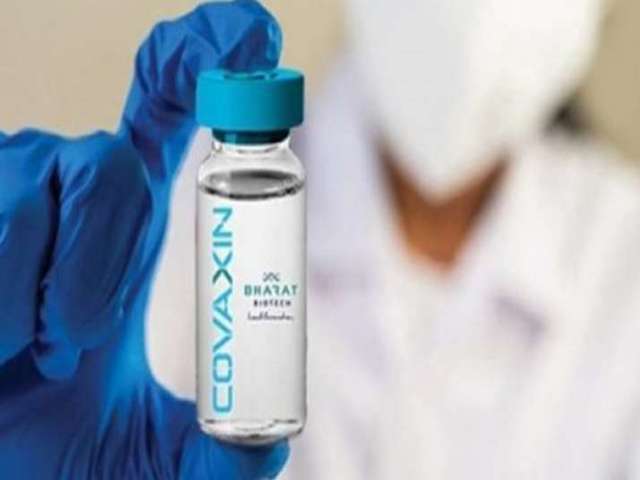 COVAXIN, Source: PTI
The Phase 3 results of the clinical trials of COVAXIN, India's first indigenous COVID-19 vaccine, showed an overall interim clinical efficacy of 78% and 100% efficacy against severe COVID-19, announced the vaccine manufacturer Bharat Biotech and the Indian Council of Medical Research (ICMR) on April 21, 2021.
Prof. Balram Bhargava, Secretary Department of Health Research & Director General, Indian Council of Medical Research said in the press release, "I am very pleased to state that COVAXIN, the first indigenous COVID-19 vaccine developed by ICMR and BBIL, has shown the efficacy of 78% in the second interim analysis."
What is COVAXIN Vaccine?
COVAXIN is India's first indigenous vaccine that was developed entirely in India. In March 2020, the facilities at the ICMR- National Institute of Virology (NIV) were able to isolate the SARS CoV-2 virus strain. The development of the vaccine began when ICMR and Bharat Biotech entered into a public-private partnership.
Can COVAXIN neutralize variants of coronavirus?
The development process of COVAXIN is based on the World Health Organization (WHO)'s prequalified Vero cell platform. COVAXIN has demonstrated a strong ability to neutralize the UK variant strain of SARS CoV-2.
COVAXIN Phase 3 Trial Study: Key Findings
•The Phase 3 clinical trial was jointly conducted by ICMR and Bharat Biotech. The Phase 3 trials were co-funded by the ICMR.
•A total of 25,800 individuals between 18-98 years of age were enrolled. 10% of the participants were over the age of 60. Analysis was conducted 14 days after the administration of the second dose.
•The Phase 3 trials second interim analysis results are based on more than 87 symptomatic COVID-19 cases. With the recent unprecedented surge in cases, 127 symptomatic cases were recorded that demonstrated results in a point estimate of vaccine efficacy of 78% against mild, moderate, and severe COVID-19 disease, said Bharat Biotech and ICMR in a press release.
•The efficacy against severe COVID-19 cases was found to be 100% that resulted in a reduction in hospitalizations. The efficacy against asymptomatic COVID-19 cases was 70% that suggested decreased transmission in COVAXIN recipients, the press release further mentioned.
Dr. Krishna Ella, Chairman & MD, Bharat Biotechfurther said in the press release, "COVAXIN has demonstrated an excellent safety record in human clinical trials. COVAXIN is now a global innovator vaccine derived from Research & Development from India. The efficacy data against severe COVID-19 and asymptomatic infections is highly significant, as this helps reduce hospitalizations and disease transmission, respectively."
The final analysis results regarding safety and efficacy will be out in June. Basis the success criteria, placebo recipients are now also eligible to get two doses of COVAXIN.
Efforts on ramping up Covaxin's production capacity
Mrs. Suchitra Ella, Joint Managing Director, Bharat Biotech, said, "The company's development efforts have been transparent and published in 6 peer-reviewedjournals, with additional publications in process."
The press release further stated the Bharat Biotech's efforts to further develop COVAXIN continues. A million doses of COVAXIN have been administered so far across India and other countries with an excellent safety record. The company is gearing up to ramp up the manufacturing capacity to reach 700 million doses per year.
More than 60 countries across the world have expressed their interest in COVAXIN.
The company has also planned clinical trials to be conducted in India and globally to gain more insights into its safety and immunogenicity in younger age groups, study the impact of booster doses, and protection against SARS-CoV-2 variants.