Current Affairs 02 April 2019 Digest 2: SC upholds HC Judgment on pension; Estonia tops in online voting
EPFO amended the act on September 1, 2014 to increase the contribution to 8.33% of a maximum of Rs 15,000. The amendment reduced the pension of many employees.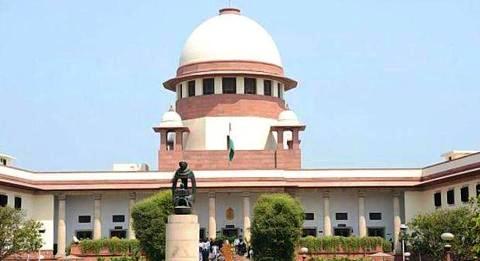 SC upholds Kerala HC Judgment on pension
Story 1: Supreme Court upholds HC Judgment for higher pension
Supreme Court has dismissed the Special Leave Petition (SLP) on April 1, 2019, filed against a Kerala High Court Judgment setting aside Employee's Pension (Amendment) Scheme, 2014. Judgement was given by a bench comprising CJI Ranjan Gogoi, Justice Deepak Gupta and Justice Sanjiv Khanna.
Earlier Kerala High Court had asked Employees Provident Fund Organisation (EPFO) to give pension to all employees on the basis of their full salary rather than capping the figure on which contribution is calculated at a maximum of Rs 15,000 per month.
What is the case?
EPFO amended the act on September 1, 2014 to increase the contribution to 8.33% of a maximum of Rs 15,000. The amendment reduced the pension of many employees.
Kerala high court set aside the September 1, 2014 amendment and reinstated the old system of calculating the pensionable salary as the average of the last one year's monthly salary.
In October 2016, the Supreme Court directed the EPFO to accept the requests of employees to contribute to the pension scheme on the basis of full salary, with back date, and give pension on full salary.
Despite Supreme Court's judgement EPFO refused to accept contributions, stated EPFs are managed by trusts, while they were ready to contribute the due amount.
Employees Pension Scheme (EPS) 1995
The government had introduced the Employees Pension Scheme (EPS) in 1995, under which an employer was supposed to contribute 8.33% of the employee's salary in a pension scheme.
But the contribution was capped at 8.33% of Rs 6,500 (or Rs 541 per month).
In March 1996, the government amended the act and allowed the contribution to be a percentage of the actual salary, provided the employee and employer had no objection.
Members of EPFO gets pension benefits when retires at age of 58.
Minimum service period for availing benefits of EPS is ten years.
Form 10D gives facility to apply for a monthly pension after retirement.
Form 10C is used to withdraw EPS amount.
How does it calculated?
In present system Rs. 1250 (8.33%) is contributed of Rs. 15,000. At present system EPFO has fixed Rs. 15,000 as maximum salary for pension. However, 8.33% of actual salary was proposed.
Since the employer contributes 8.33% of this salary in the employee's EPS account, the amount deposited in the EPS account of the employee every month is Rs. 15000 x 8.33/100 = Rs. 1250.
Story 2: Estonia tops in E-voting with 44% of online votes
Estonia has emerged as a global leader in online voting with 44% of votes in the recently concluded parliamentary elections in the country. Centre-Right Reform Party emerged victorious with 40% of the e-votes and nearly 30% of the total votes.
A large number (25%) of e-votes were cast by people over the age of 55, while 20% were cast by people aged between 45 to 54 years. With total 1.3 million of population, 5,61,131 were the total voters while 2,47,232 people preferred for online voting.
How does it work?
• Votes can cast their vote online any time in the seven days before election Day. Online voting is not allowed on Election Day.
• It requires internet connection on computer or mobile.
• Before going for a final move voters need to download voting application form.
• Then voters need to verify their voter IDs so the voter's eligibility and registration can be verified.
• Voters must then fill out a digital ballot, sign and submit.
• Before sending it to election servers each vote gets encrypted.
• This server gives facility for changing of choices before Election Day.
E-Voting in Estonia
Electronic voting pioneer Estonia was the first country in the world to use online voting for a national election in 2005.
In year 2007 30,243 people voted online for the first time.
In the same year, in 2007, Estonia introduced a special ID card system that allows people to use their phones to vote.
In year 2015, online voting system was updated to allow voters to check if their vote was received by server or not.
Estonia reached at a new high in 2017 with 32% of online voting during municipal elections.
This year, Estonia becomes first in the world with highest numbers of online voting (44%).