Current Affairs 29 March 2019 Digest 5: Coffee Board Blockchain Marketplace; RBI on Interest Rate Derivatives
Blockchain will reduce the number of layers between coffee growers and buyers and help farmers double their income.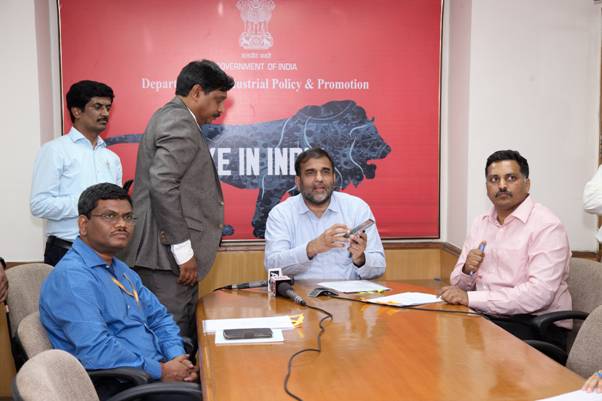 Blockchain will reduce the number of layers between coffee growers and buyers.
Story 1: Coffee Board Activates Blockchain Based Marketplace in India
Commerce Secretary, Dr.Anup Wadhawan, launched blockchain based coffee e-marketplace through video conferencing in New Delhi on March 29, 2019. This pilot project will help integrate the farmers with markets in a transparent manner and lead to realisation of fair price for the coffee producer.
Objective
Blockchain will reduce the number of layers between coffee growers and buyers and help farmers double their income. This project will also bring transparency among farmers and buyers.
Coffee Production in India
India is the only country in the world where entire coffee is grown under shade, handpicked and sun dried.
It produces one of the best coffees in the world, produced by small coffee growers, tribal farmers adjacent to National Parks and Wild Life Sanctuaries in the Western and Eastern Ghats, which are two of the major bio-diversity hot spots in the world.
Indian coffee is highly valued in the world market and sold as premium coffees. The share of farmers in the final returns from coffee is very meagre.
Blockchain based app
Coffee Board is collaborating with M/s Eka Plus, one of the global leaders in Digital Commodity Management platforms for Agriculture for development of Blockchain based marketplace application.
It is one of the few coffee block chain processors for coffee after France and Ethiopia in the world.
The stakeholder like coffee farmers, traders, coffee curers, exporters, rosters, importers and retailers register on the platform to make trade transactions.
The coffee farmer registers credentials like place where coffee is grown, details of the crop, elevation, certificates if any and any relevant information.
A block is created for each of the lot the farmer sells on the Blockchain. The credentials of the block/ lot will be stored on the Blockchain throughout its journey and are immutable.
Why it was required?
Blockchain based market place app for trading of Indian coffees is intended to bring in transparency in the trade of Indian coffee, maintain the traceability of Indian coffee from bean to cup so as the consumer tastes real Indian coffee and the grower is paid fairly for his coffee produced.
This initiative will help in creating a brand image for Indian Coffee through traceability in reducing growers dependency on intermediaries by having a direct access to buyers for a fair price for their produce.
It will help in finding right coffee suppliers for exporters and within the stipulated time to meet the growing demands and in building a better trust and long term relationship due to increased visibility towards the traceability and transparency of the produce.
Story 2: RBI Allows Non-Residents To Participate In Rupee Interest Rate Derivatives Market
The Reserve Bank of India (RBI) allowed non-residents to participate in the rupee interest rate derivatives market on March 27, 2019. This decision was taken with a view to deepening the rupee interest rate swap (IRS) market.
With this decision, non-residents of India can undertake rupee interest rate derivative transactions on recognised stock exchanges, electronic trading platforms and over the counter markets (OTCs).
RBI's decision
A non-resident will be allowed to undertake transactions in the rupee interest rate derivatives markets to hedge an exposure to rupee interest rate risk and other specified purposes.
Foreign portfolio investors, collectively, can transact in interest rate futures up to a limit of net long position of Rs 5,000 crore.
RBI, in its first bi-monthly policy for 2018-19 in April, announced to provide access to non-residents into the interest rate swap market with a view to increase participation in the domestic market.
Why this move?
RBI stated that it had also observed that when rupee interest rate swap market was most liquid among the interest rate derivatives market, it lacked depth to enable large banks to manage risks. Also, Indian market has witnessed increasing participation from non-resident players like FPIs in debt.
What is an Interest-Rate Derivative?
An interest-rate derivative is a financial instrument with a value that increases and decreases based on movements in interest rates. Interest-rate derivatives are often used as hedges by institutional investors, banks, companies and individuals to protect themselves against changes in market interest rates, but they can also be used to increase or refine the holder's risk profile.
What is interest rate swap?
An Interest Rate Swap (IRS) is a financial contract between two parties exchanging or swapping a stream of interest payments for a `notional principal' amount on multiple occasions during a specified period. Such contracts generally involve exchange of a `fixed to floating' or `floating to floating' rates of interest. Accordingly, on each payment date - that occurs during the swap period - cash payments based on fixed/ floating and floating rates, are made by the parties to one another.