Current Affairs 30 March 2019 Digest 1: India, US renew triangular cooperation; Tripura second in child marriage
The SGP agreement provides a framework for promoting cooperation between the two countries to meet the developmental aspirations of partner countries, particularly in Asia and Africa.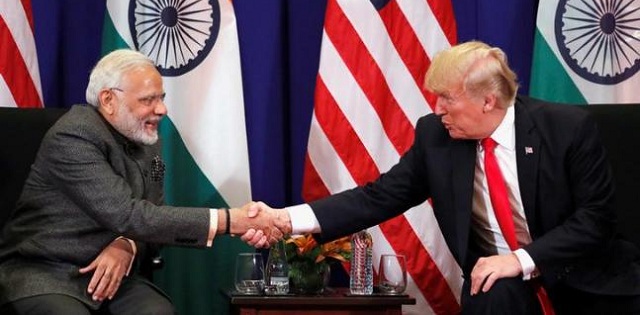 Representative Image
Story 1: India and United States renew Triangular Development Cooperation in Asia and Africa

India and the United States on March 29, 2019 signed the first amendment to the Statement of Guiding Principles (SGP) on triangular cooperation for global development.

The Amendment was signed by Devyani Khobragade, Joint Secretary in the External Affairs Ministry's Development Partnership Administration -II Division and Mark Anthony White, Mission Director for the United States Agency for International Development (USAID) in India.

Key Highlights

• The SGP agreement, which was signed in November 2014, underscores the contribution of India-US partnership to global stability and prosperity.

• The agreement provides a framework for promoting cooperation between the two countries to meet the developmental aspirations of partner countries, particularly in Asia and Africa.

• The first amendment to the SGP agreement extends the validity of the pact up to 2021.

• It expands the scope of capacity building activities undertaken jointly by India and the United States under this framework and also provides a consultative mechanism for joint biannual monitoring and review of activities undertaken under the SGP.
Under the agreement, India and US will continue to offer capacity building assistance to partner countries in multiple sectors, focusing primarily on agriculture, regional connectivity, trade and investments, nutrition, health, clean and renewable energy, women empowerment, disaster preparedness, water, sanitation, education and institution building.
The agreement will help fulfil the joint commitment of both nations to work together and leverage their combined capacities to provide demand-driven development partnership.
Story 2- Tripura second in country in child marriage: Report

According to a new international study on childhood poverty, the northeastern state of Tripura occupies the second position in India in terms of child marriages among girls between the age of 15 and 19 years.

The study titled 'Young lives', quoting data from the National Family Health Survey (2015-16), reveals that over 80 percent of total child marriages in the state take place in rural areas of three districts.

The study is a collaborative research project coordinated by a team based at the University of Oxford.

Key Highlights

• According to the study, Tripura occupies the second position with respect to highest prevalence of child marriage among girls aged between 15 and 19 years at 21.6 per cent, which is significantly higher than the national average of 11.9 per cent.

• The study found four districts of Tripura in the list of top 100 districts of the country, which have the highest prevalence of child marriages.

• The report revealed that Tripura's Dhalai district had 24.7 per cent prevalence of child marriages, which was the highest in the state. The other districts with a high prevalence of child marriage include South Tripura, North Tripura and West Tripura.

• Upon analysis of the number of children born to teenage mothers, the report found that 52 per cent of the married teenage girls have given birth to at least one child, 5.5 per cent had 2 children and one per cent had more than 2 children by the tender age of 19.

According to the Chairperson of the Tripura Commission for Protection of Child Rights, Nilima Ghosh, the child marriage rate is increasing at an alarming rate in the state.
Child marriage is a violation of child rights, and has a negative impact on physical growth, health, mental and emotional development and education opportunities.
It also affects society as a whole since child marriage reinforces a cycle of poverty and perpetuates gender discrimination, illiteracy and malnutrition as well as high infant and maternal mortality rates.
Both girls and boys are affected by child marriage, but girls are affected in much larger numbers and with greater intensity. Child marriage can be seen across the country but it is far higher in rural than in urban areas.
Girls from poorer families, scheduled castes and tribes and with lower education levels are more likely to marry at a younger age.
Although child marriage has significantly decreased from 47 per cent (2006) to 27 per cent (2016), the rate of decline is slow.
Limited education opportunities, low quality of education, inadequate infrastructure, lack of transport and therefore concerns about girls' safety while travelling to school significantly contribute to keeping girls out of school, which is often a major factor that leads up to child marriage.
In general, rates of child marriage are highest in the central and western parts of India and lower in the eastern and southern parts of the country.
Other states that have an incidence of child marriage higher than national average include Jharkhand, Uttar Pradesh, West Bengal, Madhya Pradesh, Andhra Pradesh, Karnataka, Chhattisgarh and Tripura . However, even in states with overall lower prevalence of child marriage, there are often pockets of high prevalence.