Current Affairs 9 April 2019 Digest 3: UK court rejects Vijay Mallya's plea, Israel's PM Netanyahu seeks record fifth term
Mallya now has the option of appealing to the Supreme Court. This process might involve at least another six weeks.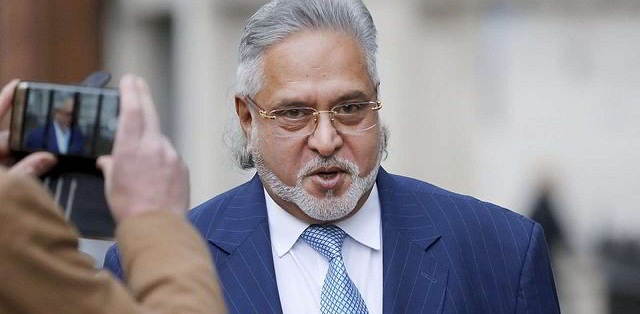 UK court rejects Vijay Mallya's plea against extradition
Story 1- UK court rejects Vijay Mallya's plea against extradition order

The UK High Court on April 8, 2019 rejected fugitive businessman Vijay Mallya's plea against extradition. Mallya who is facing charges of fraud, money laundering and violation of FEMA had earlier appealed at the UK High Court against UK Home Secretary Sajid Javid's extradition decision.

He now has the option of appealing to the Supreme Court. This process might involve at least another six weeks.

Significance

The rejection of Mallya's appeal is a major boost for Indian agencies who have been trying to bring the embattled liquor baron back to India, on charges of not paying back loans worth Rs 9,000 crore.

Background

UK Home Secretary Sajid Javid on February 3, 2019 signed the order to extradite Indian business tycoon and liquor baron Vijay Mallya from the United Kingdom to India.

The Secretary of State signed the order after having carefully considered all relevant matters. The move came less than two months after a UK court ordered the extradition of the fugitive businessman to face charges of fraud and money laundering filed against him in India. It followed a nine-month-long trial on an extradition warrant, which began with Mallya's arrest in April 2017 and ended in September.

Following the order, Mallya was given a 14-day window to appeal against the order to a higher court.

India has been seeking the businessman's extradition on charges of fraud and money laundering amounting to almost Rs 9,000 crore. He has been on bail since his arrest.
Westminster Magistrate's Court Order
• On December 9, the Westminster Magistrate's Court had ordered Vijay Mallya's extradition to stand trial on charges brought by the Central Bureau of Investigation (CBI) and Enforcement Directorate (ED).
• At the end of the year-long extradition trial, Chief Magistrate Emma Arbuthnot decided there was a prima facie case against Mallya, who moved to Britain in March 2016 and his human rights would not be infringed if he was extradited.
• Judge Emma Arbuthnot ruled that Mallya can be extradited to India to stand trial on the charges brought by the CBI and ED, as there is nothing to indicate that the Mallya case was pursued because of his political opinions.
• The Judge ordered the extradition of Mallya to India, calling him 'bejewelled' bodyguarded billionaire playboy. The Central Bureau of Investigation welcomed the decision of the Chief Magistrate.
• The court had also dismissed any bars to extradition on the grounds of the prison conditions under which the businessman would be held, as the judge accepted the Indian government's assurances that he would receive all necessary medical care at Barrack 12 in Mumbai's Arthur Road Jail.
• Under the Extradition Treaty procedures, the Chief Magistrate's verdict was then referred to the UK's Secretary of State, as only he was authorised to order Mallya's extradition.
• Sajid Javid, UK's senior-most Pakistani-origin minister, had two months from that date to sign off on that order.
Vijay Mallya was declared as a proclaimed offender by a special court in June 2016 under the Prevention of Money Laundering Act (PMLA) in Mumbai in a loan diversion case.
The move came after the Enforcement Directorate (ED), an investigation agency under the Union Finance Ministry, filed a petition over a case where Mallya is suspected to have diverted Rs 430 crores worth loan given by IDBI Bank Ltd to his Kingfisher Airlines Ltd.
The ED requested the court to issue an order under Section 82 of the Criminal Procedure Code (CrPC) and term Mallya a proclaimed offender, citing multiple arrest warrants pending against Mallya including a non-bailable warrant (NBW) under the Prevention of Money Laundering Act, 2002.
Mallya left India in a self-proclaimed exile in March 2016 for London on a diplomatic passport. The businessman, who owned the now defunct Kingfisher Airlines and co-owned the Formula One motor racing team Force India until it went into administration in July, has denied all wrongdoing and argued the case against him was politically motivated.
The 62-year-old has contested his extradition on the grounds that the loans he has been accused of defaulting on were sought to keep his airline afloat. He said that he has offered to repay 100 per cent of the principal amount to the banks.
The Indian Government, however, argued that Mallya, who moved to Britain in March 2016, had no intention of repaying the money it borrowed from IDBI in 2009 and the loans had been taken out under false pretences, on the basis of misleading securities.
Last month, Mallya offered the PSU banks to pay off dues of Jet Airways from his assets. Mallya's Kingfisher Airlines had faced a similar crisis as Jet back in 2012 causing the airline to go bankrupt, resulting in losses running into millions, job losses and massive write-downs by banks.
Story 2- Israel Elections: Benjamin Netanyahu seeks record fifth term
The citizens of Israel on April 9, 2019 began voting to elect a new parliament in the country's most closely-fought general election in years. Incumbent Prime Minister Benjamin Netanyahu, leader of the right-wing Likud Party, is seeking a record fifth term in office.

Overall, fourteen main parties are competing for 120 seats in the Knesset or the Israeli parliament. Netanyahu's main opponent is Benny Gantz, a former chief of staff of the Israeli military.

Elections: Key Highlights

• The Israeli voters would be casting their votes for a party and not individual candidates.

• The seats are divided proportionally based on the percentage of the vote each party receives.

• Any party that wins 3.25 percent or more of the vote will get at least one seat. If parties don't pass that threshold, which many smaller parties do not, their votes will not be counted. This will raise the share of seats given to the other parties.

• The more votes a party gets, the more seats it will obtain in the Knesset as the government is based on a nationwide proportional representation system.

• No party has ever won a majority in Israel's 120-seat parliament. Hence, as soon as the results start coming in, negotiations will begin on the formation of a governing coalition.
• Netanyahu's key rival in the race is Benny Gantz, head of the centrist Blue and White alliance, who has challenged him on the issue of security, corruption and has promised cleaner politics.
• While Gantz has sought allies from across the spectrum, Netanyahu has reached out to the far right to strengthen his prospects for a parliamentary majority. Netanyahu has even promised to begin extending sovereignty over the occupied West Bank, which the Palestinians want for a future state, if he is re-elected.
• The election is the first time that three former heads of the army, the Israel Defense Forces, have united to run for office.
• The Blue and White alliance is led by Gantz and two other veteran generals, Gabi Ashkenazi and Moshe Yaalon.
• The leaders are drawing on their military backgrounds to counter Netanyahu's contention that only he can protect Israel.
Corruption Charges against Israeli PM
There is a huge possibility that Netanyahu could be indicted for corruption charges. A final decision on the charges is likely to come by the year's end.
Under the current law, Netanyahu, if re-elected, would not have to resign until a final conviction, although new legislation or public pressure could force him to step down. Netanyahu has described the charges as a baseless partisan witch hunt.
Background

Benjamin Netanyahu is one of Israel's longest-serving leaders, having served 10 uninterrupted years as Prime Minister. He had previously held the position from 1996 to 1999, when he had become Israel's youngest-ever Prime Minister.

His tenure has been marked by a collapse of peace talks with the Palestinians, confrontation with Iran, armed conflict with Hamas and hostility toward what he views as plots to isolate and delegitimize the Jewish state.

At the same time, Netanyahu has overseen an era of healthy economic growth and stability, thawed relations with Sunni Arab leaders and expanded Israeli trade ties in Africa, Latin America and Asia.

The prime minister is entangled in corruption scandals that could lead to his indictment.