Current Affairs in Short: 02 December 2019
Saudi Arabia has accepted the Presidency of the G20 group and the conference will be held in Riyadh next year.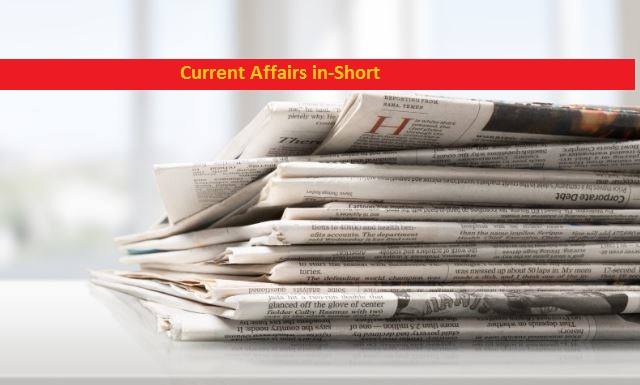 Current Affairs inshort
Saudi Arabia takes over G20 Presidency from Japan
• Saudi Arabia has accepted the Presidency of the G20 group and the conference will be held in Riyadh next year.
• Saudi Arabia has pledged to continue the group's current operations and build multinational consensus on various issues.
• Saudi Arabia's Crown Prince Mohammed bin Salman has described it as an important opportunity to shape international synergy.
Hornbill Festival begins in Nagaland
• The Hornbill Festival was inaugurated on December 01 in Kohima, the capital of Nagaland.
• Nagaland got a state status on 01 December 1963. Nagaland was the 16th state of India. The festival will conclude on 10 December.
• The festival is named after a bird named Indian Hornbill. Cultural presentations, sports competitions, and food stalls, etc. are organized during this festival.
UN Climate Change Conference, COP-25, begins in Spain from today
• The UN climate change conference COP25 has started in Madrid, Spain on behalf of the United Nations.
• It was earlier scheduled to be held in Santiago, Chile, but the government there has expressed its inability to organize COP-25.
• This conference will be held from 2 December to 13 December in Madrid. The venue was changed in view of the growing protests in Chile.
Also Read | International Day for the Abolition of Slavery Observed
Syed Modi International Badminton Championships 2019
• Wang Tzu Wei of Taiwan has won the Syed Modi International Badminton Tournament. In the men's finals, he defeated India's Saurabh Verma by 21-15, 21-17.
• World No. 32 Saurabh gave a tough fight to 22nd ranked Wang Tzu Wei in the match. There have been three encounters between Saurabh and Wang Tzu Wei so far. Indian player won one match while the rest two matches were won by Taiwan's player.
• In the women's category, Spain's Carolina Marin won the final. She defeated Thailand's Phittyaporn Chaiwan (21-12 21-16) in the title match. Marin's current ranking is 18.
Mission Indradhanush 2.0 launched
• The objective of this flagship scheme of the government is to immunize children below 2 years of age and protect pregnant women from preventable diseases.
• Vaccines for diphtheria, cough, tetanus, polio, tuberculosis, measles, meningitis and hepatitis B have been included in this campaign.
• The mission will be held from 02 December 2019 to 02 March 2020. It will cover 272 districts of 27 states across India.
Also Read | Soma Roy Burman appointed as 24th Controller General of Accounts
Also Read | Haj 2020: India becomes first country to make entire Haj process digital