Current Affairs in Short: 27 December 2019
The central government has made Aadhaar mandatory for the Pradhan Mantri Vaya Vandana Yojana.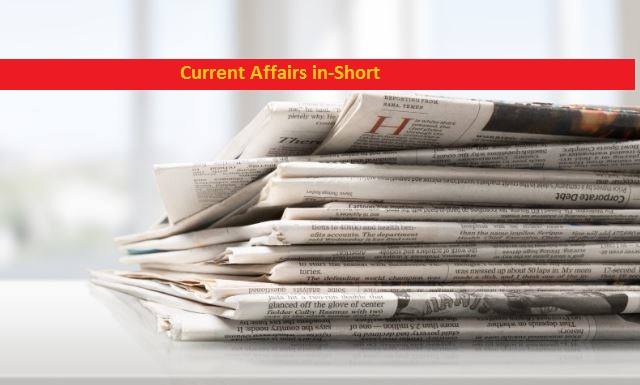 Current Affairs in-short
LPG bottling plant inaugurated at Balangir, Odisha
• An LPG bottling plant at Balangir in Odisha was recently dedicated to the nation by Vice-President M Venkaiah Naidu.
• It has the capacity to manufacture 42 Lakh cylinders annually. It was established at an expense of Rs. 103 crores.
• There will be two more bottling plants at Rayagada and Bhuvneshwar. However, the capacity of four existing bottling plants is 2 crore 80 lakh cylinders per annum.
Aadhaar made mandatory for Vaya Vandana Yojana pension scheme
• The central government has made Aadhaar mandatory for the Pradhan Mantri Vaya Vandana Yojana.
• PMVVY is basically for senior citizens. Now, beneficiaries will have to provide Aadhaar as proof of identity.
• This pension scheme is for the senior citizens of 60 years or above. An annual 8 percent return is provided for 10 years under this scheme.
Gujarat farmers face deadliest locust attack
• A massive locust attack has destroyed crops in North Gujarat. Farmers have to face the destruction of crops such as cotton, castor, jatropha, cumin, and potato.
• As per the media reports, Gujarat has witnessed such a locust invasion for the first time since 1993-'94.
• The central government has deployed 27 expert teams to deal with the locusts. In Gujarat, Banaskantha is the worst-affected district.
Indians spent more but consumed less: Kantar Worldpanel
• According to a study, Indian consumers have reduced the gross consumption of groceries five kilograms per family.
• Global consumer research firm Kantar Worldpanel released the findings of the study. The average consumption of grocery in the 12 months up to September 2018 was 222 kg.
• In the same period of 2019, it decreased by 3 percent to 217 kg. However, the expenditure actually increased by 2 percent. The data revealed by Kantar Worldpanel.
Earliest Sanskrit Inscriptions found in Andhra Pradesh
• A team of Archaeological Survey of India (ASI) has recently discovered Sanskrit inscriptions in Andhra Pradesh. It is believed that is it one of the oldest inscriptions of south India.
• As per the media reports, the inscription mentioned about Saptamatrika cult. Saptamatrikas are basically a group of seven goddesses of Hinduism.
• Apart from that, another inscription of the Prakrit language and Brahmi language were also found in the region.