Experience 'Bard' a ChatGPT Competitor, Know brand new AI Features & Uses of this Google launch
Google recently declared a new Chatbot named 'Bard' in competition with ChatGPT. In an online blog, the multinational company provided that interested people can join as users on the waiting list to access this newly designed AI system. Technocrats and others can get the full details of this talk bot here.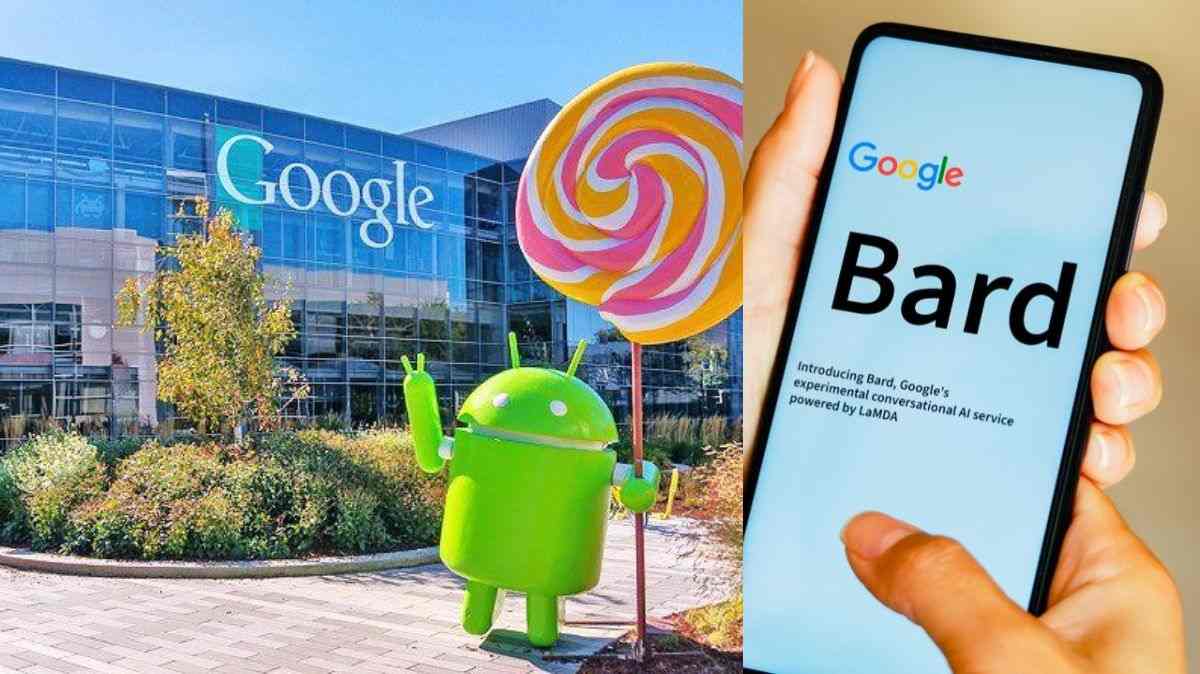 Limited Access of AI Conversation Entity Bard
On March 21, 2023 (Tuesday) Google provides access to its new AI chatbot called 'Bard'. Bard has been designed as a rival of ChatGPT. It was the first time announced by the multinational company Google in February last month.
ChatGPT recently gained worldwide popularity after GPT-4, its latest model was launched. Now, this advanced Artificial Technology model Bard is all set to be available for testing for some users. The tests have already started in U.S. and U.K.
Today we're starting to open up access to Bard, our early experiment that lets you collaborate with generative AI. You can use Bard to boost your productivity, accelerate your ideas and fuel your curiosity. Learn more, including how to sign up ↓ https://t.co/4zDI5RD1fr

— Google (@Google) March 21, 2023
Google Introduces AI Product 'Bard'
Global Tech Company Google unveils a classy futuristic model that is made using Artificial Technology. The firm welcomes 'Bard' and calls it an experiment and only some specifically selected users will be able to access ChatGPT's rival in the market.
It was informed that today March 22, early access has been initiated which will let the users collaborate with a generative AI system. During the announcement of the developed product, it said that it will continue to bring helpful and modern experiences for people, businesses and several communities around the world.
Advantages & Features of Google AI
Google featured Bard can be used to increase productivity, come up with new and creative ideas and spark curiosity. This interactive agent has the capability to provide users with useful and informative tips and techniques.
Users can even rely on this AI-powered virtual assistant in areas like setting up a goal of reading more books this year, explaining quantum physics in simple and basic language or instigating creativity in a blog post.
Now Google hopes and is looking forward to feedback from people which is a crucial step. It will help the company to improve its product.
Who can Sign Up & Use Google Bard?
Currently, Google has only given access to Bard Users in the US and UK as they are conducting tests to check its productivity. Similar to Microsoft's launch of new Bing, Google's Bard will also be made accessible to premium users who wish to sign up for a waitlist. After some time, this will appear in other countries also.
The American-based company Google has promised to improve Bard and it is planning the addition of further capabilities or updates such as coding, more languages and multimodal experiences. With effective feedback from users, the company will exceed its efforts.
Particular users can sign up at the official website - bard.google.com. Google mentioned that it will expand the platform in other countries and languages as well.
Bard Reviews
A few days after its launch, Bard was lambasted for its inappropriate responses, factual errors, and many more. The controversy blew up when Reuters pointed out that Bard had given factually incorrect responses in its advertisement.
In order to improve the quality of the chatbot's answers, Google asked its employees to fix the errors and mistakes. Prabhakar Raghavan, Google's Vice President of search emailed the employees so that they work on Bard and rewrite all responses. A link was attached to the email wherein the Do's and Don'ts page had instructions for employees.
Also Read: World Water Day 2023 Annually Celebrated to Raise Water Resources Management, Know Theme & more here
Take Weekly Tests on app for exam prep and compete with others. Download Current Affairs and GK app
एग्जाम की तैयारी के लिए ऐप पर वीकली टेस्ट लें और दूसरों के साथ प्रतिस्पर्धा करें। डाउनलोड करें करेंट अफेयर्स ऐप
Android
IOS