Jindal Steel Company granted BIS License to Manufacture Fire-Resistant Steel, Know its Infrastructure Projects here
In order to produce India's first-ever buildings using incombustible steel, Jindal Steel & Power (JSP) has obtained BIS License. The certification is required to build electronic products. Know what the company has devised as part of Self Reliant India.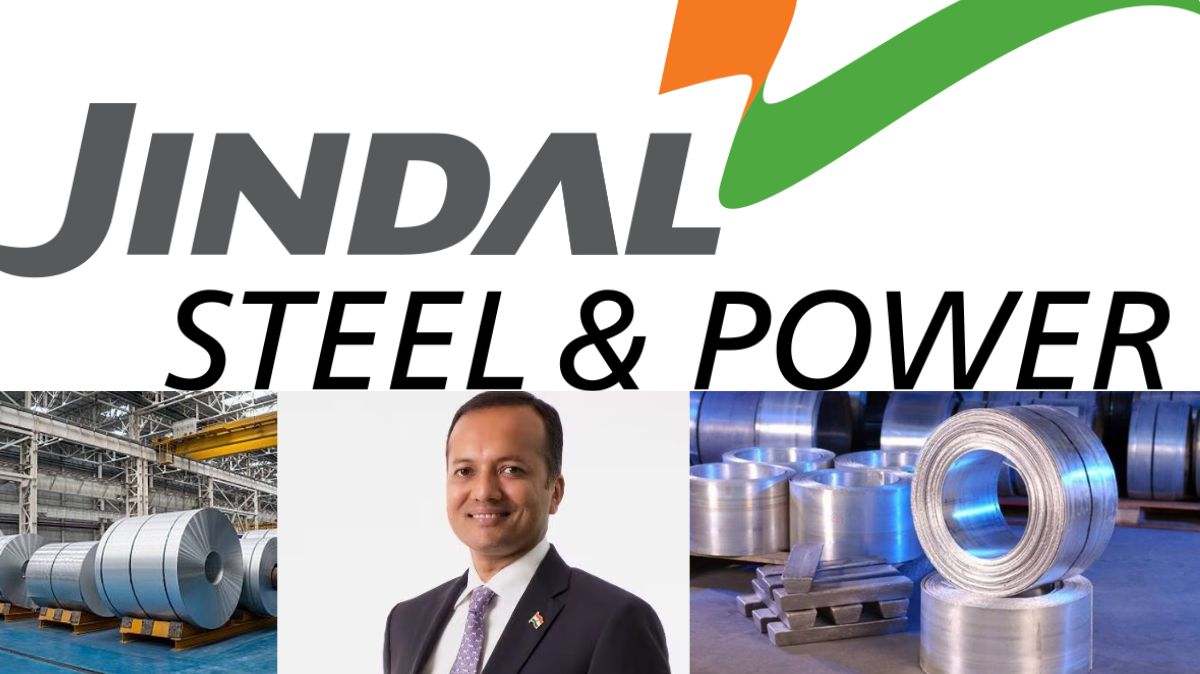 BIS Certificate to Jindal Steel & Power
The famous Indian Steel Company, Jindal Steel and Power (JSP) recently announced that it has now received the Bureau of Indian Standards (BIS) certification. This is on account of the various manufacturing plans that the company will pursue in the coming times.
According to the official statement, the company will be producing fire-resistant steel structures. For the first time, such non-flammable steel buildings will be built in India. Moreover, it has been decided that these will be specially designed at its rail mill as well as a special profile mill located in Raigarh, Chhattisgarh.
Steel Structure
The leading Jindal firm in India has proposed an idea of making fire-resistance steel buildings which will be first-of-its-kind across the country. These hot-rolled structural steel will be manufactured as per IS 15103.
Its applications involve effective use in high-temperature or fire-prone areas. These are widely used in agricultural equipment. However, these will be created to support and endure temperatures up to 600 degrees Celsius and the maximum duration will be of three hours.
Fire protection has been a tough challenge faced by manufacturers in the design of steel structures. The availability of fire-resistant steel will as a result lead to more efficient designs of structures, as stated in a statement shared with stock exchanges on March 19, 2023 (Sunday).
BIS License
As per the latest information released by the company, the new BIS 15103 grade will be used to produce steel structures to carry out several infrastructure projects such as industrial structures, metro projects, refineries, bridges and steel and power plants.
In addition to this, this material can also be used in hospitals along with commercial and residential buildings. BIS is a standard mark approved by the government which is required for electronic products. It carries a unique R-number.
Through successful registration under the CRS, the certification is granted. Steel has the capacity to hold temperatures up to 370 degree Celsius. Hence, it is considered a fire-resistant metal.
Transformation for Steel Industry
The Managing Director of Jindal Steel & Power (JSP), Bimlendra Jha proclaimed that the BIS Licence that has been provided to the powerful Indian firm will lead to big changes. This is for the efficient production of fire-resistant steel which will in turn strengthen India's infrastructure along with its safety standards.
Fire-resistant steel will give much-needed assurance to the end users in terms of fire safety by building a safer Atmanirbhar Bharat also known as India's Self-Reliant Mission.
A felicitation ceremony was arranged for the BIS certifications on the day of the World Consumer Rights Day celebration. This event was hosted at Vanijya Bhawan, New Delhi. Furthermore, the ceremony was chaired by Piyush Goyal, the Union Minister for Commerce and Industry, Consumer Affairs, Food and Public Distribution, and Textiles. He formally granted the BIS Licence to Jindal Steel and Power Company.
About Jindal Group
The third largest private steel producer in India, Jindal Steel and Power (JSP) is a part of the Jindal Group whose owner is Naveen Jindal. This is an industrial powerhouse which dominantly holds the manufacturing of steel, mining and infrastructure sectors.
The company asserted that with an investment of USD 12 billion across the globe, it was continuously escalating its capacity utilisation as well as efficiencies in order to grab opportunities for creating a Self Reliant India.
Also Read: Legendary Bombay Jayashri Ramnath earns Sangita Kalanidhi Award 2023, Know why Music Academy selected her
Take Weekly Tests on app for exam prep and compete with others. Download Current Affairs and GK app
एग्जाम की तैयारी के लिए ऐप पर वीकली टेस्ट लें और दूसरों के साथ प्रतिस्पर्धा करें। डाउनलोड करें करेंट अफेयर्स ऐप
Android
IOS