India's largest Space Rocket LVM3 went off from SDSC Centre, ISRO placed 36 OneWeb Satellites
The Launch Vehicle Mark-III (LVM-III) successfully embarked on its journey into space carrying 36 satellites. This was initiated on March 26 by Satish Dhawan Space Centre in Sriharikota. Check more highlights about the ISRO's mission here.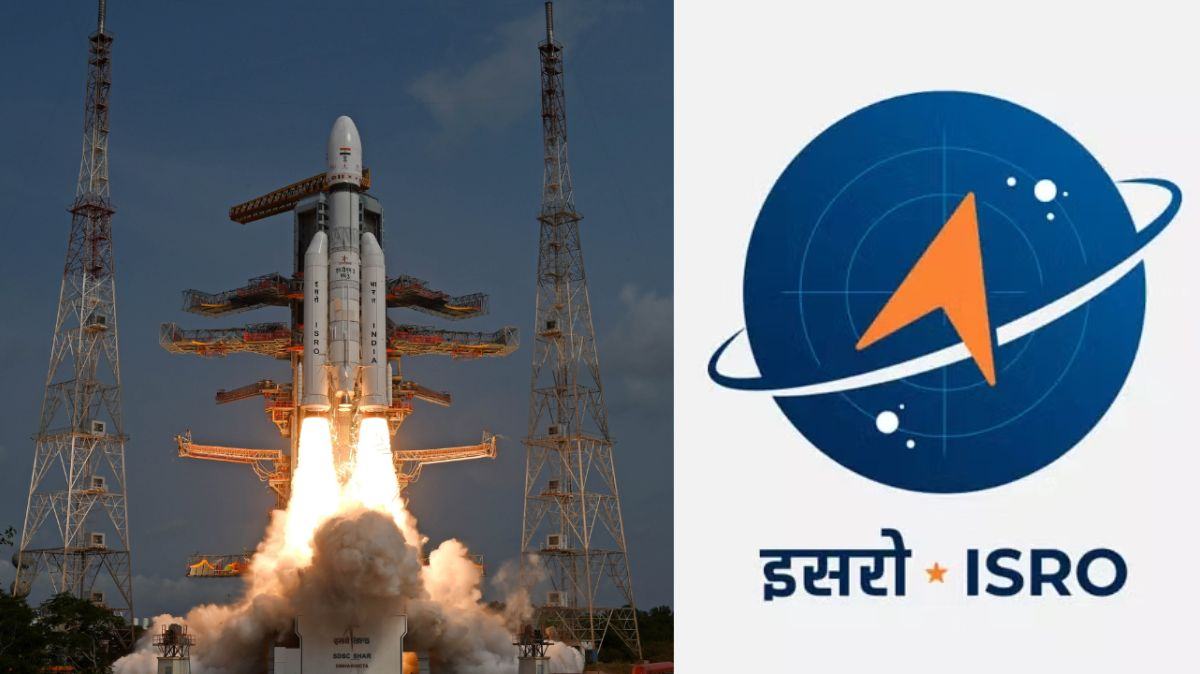 Three Stage Rocket 'LVM3' exited from Earth today morning.
ISRO's big rocket LVM3 took off early morning today i.e. March 26, 2023 (Sunday). The launch was initiated at the Satish Dhawan Space Centre in Sriharikota, Andhra Pradesh. The Launch Vehicle Mark-III (LVM3) placed a total of 36 satellites.
Press release pic.twitter.com/fkeAfzZpB9

— ISRO (@isro) March 26, 2023
Moreover, these spacecraft align with India-2 Mission owned by UK-based OneWeb Group. The production has integrated 36 satellites that were successfully executed by the space station into orbit. The Indian Space Research Organisation (ISRO) is the fast-growing and India's leading space technology centre that carries out multiple missions.
ISRO's Mission
The vehicle is meant to cover a 450 km circular orbit with a propensity of 87.4 degrees. As its 6th victorious flight in a row, this second commercial launch of the LVM3 rocket was instigated on Saturday. This 43.5 metre-tall rocket giant left the ground at 9 am sharp.
The 36 first-generation satellites measures around 5,805 kg. This will be allocated in a 450 km circular orbit, announced by ISRO. The LVM-III will be installing 36 satellites of the UK-based OneWeb Network Access Associated Ltd that are sent to the Low Earth Orbit (LEO) today morning. The purpose includes Commercial Use as Low Earth Orbit is placed nearer to Earth which is for further communication, observation and appropriate transportation.
OneWeb Company's Deal with ISRO
The OneWeb Group Company collaborated with ISRO's commercial agency NewSpace India Ltd. This signed agreement took place with the aim of launching 72 satellites into Low Earth Orbit (LEO).
The first-ever collaboration between the two organisations took place in October 2022 for vehicle disposal in the space trajectory. Now this year it created history as ISRO sets off 36 satellites of OneWeb.
#OneWebLaunch18 is a success!

Our team has contacted all 36 satellites launched this morning, meaning we have now launched all the satellites required for global coverage 🛰️

Find out more about the mission - and what it means for global connectivity - on our website:

— OneWeb (@OneWeb) March 26, 2023
About OneWeb
OneWeb which provides satellite internet services is headquartered in London, UK. It is an international communication network founded by Greg Wyler. Its very first satellites were launched back in the year 2019.
The objective of this institution is to build connectivity for various governments and businesses around the globe.
Gen1 Satellites
As per the official information, Bharti Enterprises is a major investor of the OneWeb Company. It has concluded the first generation of the LEO constellation with its remarkably 18th launch and third to be reported this year in 2023. After SSLV-D2/EOS07 mission that took place in February, the OneWeb India-2 Mission is ISRO's 2nd successful operation that was undertaken recently.
On March 26 (Sunday) the Rocket LVM3 quest is considered the 6th flight so far. Earlier, it was known as Geosynchronous Satellite Launch Vehicle MkIII (GSLVMkIII). There were five consecutive missions that involves the Chandrayaan-2 Lunar Exploration that happened a few years ago.
OneWeb Launch 18
OneWeb stated that designating the addition of 36 satellites to OneWeb's plan and the accomplishment of the global LEO marks a significant milestone. Also, the company highlighted that the 'pivotal' mission of OneWeb Launch 18 is to be continued further.
World's second-biggest satellite operator OneWeb proposed that through this mission, global services will be activated in 2023. 17 launches have already been completed and with this 36 satellites launch, the overall goal will reach to 616 satellites in orbit.
This was done with staff workers at ISRO and NewSpace India Ltd who managed to function the rocket on March 26, 2023.
Also Read: Hockey India, the National Conducting Body honoured with 'Best Organizer Award', Know Full Details Here
Take Weekly Tests on app for exam prep and compete with others. Download Current Affairs and GK app
एग्जाम की तैयारी के लिए ऐप पर वीकली टेस्ट लें और दूसरों के साथ प्रतिस्पर्धा करें। डाउनलोड करें करेंट अफेयर्स ऐप
Android
IOS