Jharkhand Assembly passes Religious Freedom Bill
The Jharkhand assembly has passed the Religious Freedom Bill 2017, also known as the anti-conversion Bill, in an attempt to stop forced conversions in the state. The ruling government rejected the demand of opposition for more scrutiny.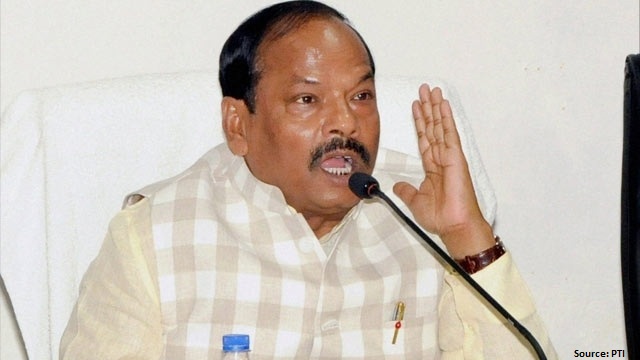 Jharkhand State Assembly passes Anti-conversion bill
The state assembly of Jharkhand on 12 August 2017 passed the Religious Freedom Bill 2017, which aims to stop forced conversions in the state.
The anti-conversion bill brought on by the BJP-led government will now be sent to the Governor, following whose approval it would go to the President for final assent.
Provisions of the Bill
• The bill has provision for three years of imprisonment and a fine of Rs 50000 or both.
• It has provision for four year- imprisonment and Rs 1 lakh fine, or both, if the person converted is a minor, woman or a member of Scheduled Caste or Scheduled Tribe.
• In the case of a person who has converted willingly, the bill says that he/she will have to inform the Deputy Commissioner about details such as time, place and the person who administered the conversion proceedings.
While party members belonging to the ruling NDA government hailed the bill as a legislation that should have been implemented right when Jharkhand became a state, opposition party members were, however, more restrained when it came to its passing.
Pointing out that there are already penal provisions in the Indian Penal Code (IPC) for those indulging in forced conversions, Stephen Marandi, senior MLA from the opposition party – Jharkhand Mukti Morcha (JMM) questioned the need for a separate bill saying that it should be referred to the select committee.
He also added that the provision to inform Deputy Commissioner about details of conversion can be misused to harass people. He said that in case such a proof is mandatory then, people should be asked to just show an affidavit.
Acting JMM chief and the leader of the opposition, Hemant Soren also argued that the bill should be passed only after a considered discussion, as it is a matter of communal harmony.
The BJP chief Radha Krishna Kishore supported the move by saying that conversions in the state have gone up by almost 30 percent in the last decade itself and most people being converted belong to the minority groups including Dalits and the tribal population living in the state's interiors.