Key Takeaways from Budget 2017
Finally, the Finance Minister Arun Jaitley presented the Union Budget 2017 for the FY 2017-18. More than increasing allocations, the focus of the budget is on improving the governance by bringing necessary amendments to various legislations and simplifying the processes.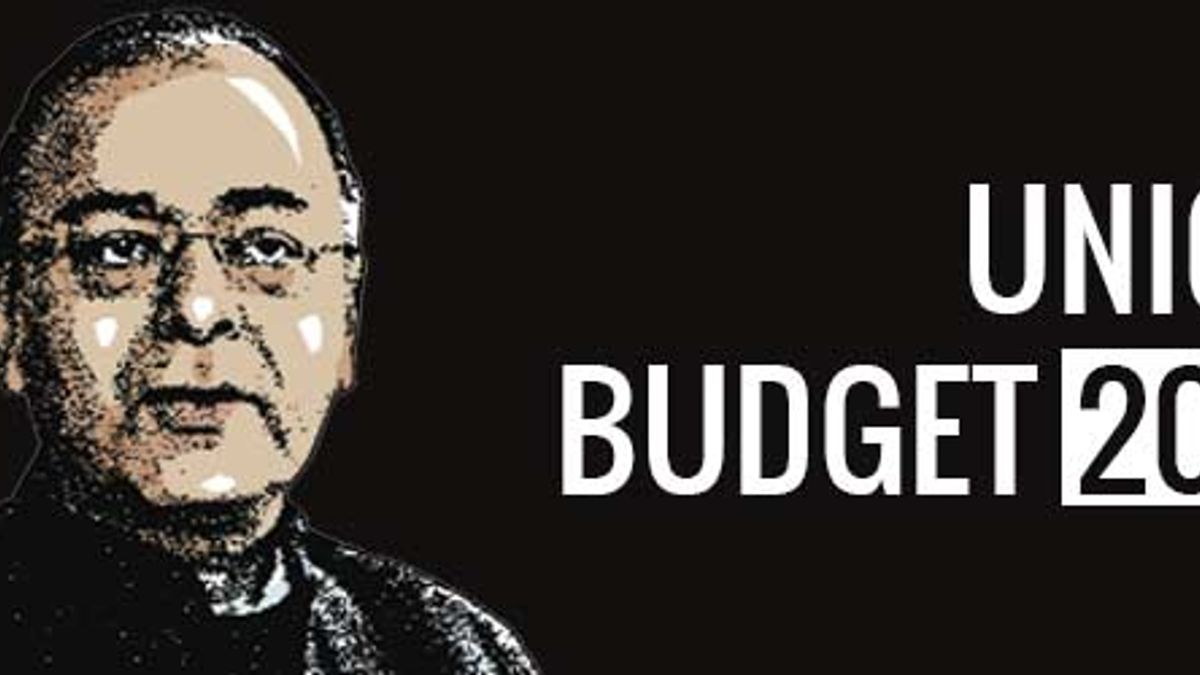 Key takeaways from Budget 2017
Finally, the Finance Minister Arun Jaitley presented the Union Budget 2017 for the FY 2017-18. More than increasing allocations, the focus of the budget is on improving the governance by bringing necessary amendments to various legislations and simplifying the processes.
To achieve this objective, the Union Budget has identified following 10 areas to transform the economy.
Rural Population
Youth Empowerment through Education, Skill and Employment
Infrastructure
Financial Sector
Digital Economy
Tax Reforms – Honouring the Honest
Prudent Fiscal Management
Farmers Welfare
Public Service
Poor and Under Privelaged
Following are some of the initiatives announced by Arun Jaitley in the above 10 sectors.
1. Rural Population
50000 Gram Panchayats will be poverty-free by 2019.
MGNREGS allocation is up from 38500 crore rupees to 48,000 crore rupees for 2017-18. This is the highest ever allocation for the scheme.
Pradhan Mantri Gram Sadak Yojana will have an allocation of Rs. 27000 crore.
Proposal to complete 1,00,00,000 houses by 2019 for houseless and those living in kuccha houses
100% village electrification will be achieved by 1 May 2018.
2. Youth Empowerment through Education, skill and Employment
The focus of the budget is on innovation at the school level.
Innovative Fund for Secondary Education will be established to encourage local innovation.
Emphasise will be given to improve standards in 3479 educationally backward blocks.
The Union Grants Commission (UGC) will be revamped.
The focus of the Budget 2017 is on improving innovation especially among school going children
An autonomous National Testing Agency will be created. The agency will be unified agency to conduct all national level entrance examinations.
This move will let other agencies like AICTE to focus on management aspects of education.
3. Infrastructure
Total allocation for infrastructure stands at Rs. 3,96,134 crore.
The Foreign Investment Promotion Board can be phased out. The FM proposes to abolish the FIPB and a roadmap for the same will be announced in a while.
3500 kilometres 1of railway lines will be commissioned this year, up from 2,800 km last year.
Proposal for setting up of a Rail Sanraksha Kosh with corpus of one lakh crore rupees.
Railways to offer competitive ticket booking facility. No service charges for tickets booked via IRCTC.
Rs 2,41,387 crore rupees allotted for the transportation sector in 2017-18.
3,500 km of railway lines to be commissioned this year up from 2,800 km last year.
New metro rail policy to be announced with new modes of financing.
4. Financial Sector
Rs 10,000 crore allocated for re-caliberation of banks; more funds to be allocated if required.
Pradhan Mantri Mudra Yojana lending target is pegged at Rs 2.44 lakh crore for 2017-18.
The target of 2500 crore digital transactions will be achieved by March 2018.
A Payment Regulatory Board will be set up to oversee regulatory aspects of cashless transactions.
Banks will introduce additional 10 lakh Point of Sale (PoS) machines by March 2017.
5. Digital Economy
Accepting a suggestion by Special Investigation Team on Black Money to ban cash transactions above Rs 3 lakhs, the Finance Minister has proposed an amendment to the Income-tax Act in the Finance Bill.
The Government will launch two new Schemes to promote the usage of BHIM App i.e, Referral Bonus Scheme for individuals and a Cashback Scheme for merchants.
6. Tax administration – Honouring the Honest
The Individuals tax rates Slashed on income from 2.5 lakh to 5 lakh reduced to 5 % instead of 10%
0% tax liability on income up to 3 lacs
10% Surcharge on individuals with income between 50 lakh to 1 Crore
15% surcharge on individuals with income of 1 cr and more
No cash transaction on above 3 lacs and more to reduce black money
Holding period for long-term capital gains for immobile assets reduced from 3 years to 2 years; base year for indexation to be 2001.
7. Farmers Welfare
In the year 2017-18, agriculture is expected to grow at 4.1 per cent.
Target for agricultural has been fixed at a record Rs 10 lakh crore for FY 2017-18.
In the current year, around Rs 10 lakh crore will be given as credit to the farmers with 60 days interest waiver.
Provision of adequate flow of credit to farmers in eastern states as well as to the small and marginal farmers across India.
The Cabinet has approved extension of tenure of loans under Credit Linked Subsidy Scheme of the Pradhan Mantri Awas Yojana from 15 to 20 years.
A dedicated micro-irrigation fund will be set up by NABARD to achieve the goal of 'Per Drop More Crop'. Its initial corpus will be Rs 5000 crore.

8. Prudent Fiscal Management
The total expenditure in Budget for 2017-18 has been placed at Rs 21.47 lakh crores.
Allocation for capital expenditure stepped up by 25.4% over the previous year. This will have multiplier effects and lead to higher growth.
For the first time, a consolidated Outcome Budget, covering all Ministries and Departments, is being laid along with the other Budget documents.
The Revenue Deficit of 2.3% in BE 2016-17 stands reduced to 2.1% in the Revised Estimates.
The Revenue Deficit for next year is pegged at 1.9%, against 2% mandated by the FRBM Act.
9. Public Service

Strong beginning seen through Direct Benefit Transfer scheme in LPG. 8 districts of Haryana have become kerosene free.
A Centralised Defence Travel System will be developed where tickets can be booked by soldiers and officers easily without any hassle.
For Public Service people, it will now become easy to get recruitment in central government. A 2-tier system of examination will be provided for them.
Web based pension distribution system for defense pensioners.
10. Poor and Under Privelaged
Around 14 lakh Angadvadi centres will be developed for skill development and employment of underprivileged people.
The revision of Maternity Benefit Act has already been made for supporting the pregnant women at the workplace. A scheme for pregnant women has been launched to provide Rs 6000 to all the pregnant women.
Women and child welfare allocation has been increased Rs 184362 crore.
Affordable housing will also be assured for women and children.
National Housing Bank will refinance the housing loans with lower interest rates.