Mayawati calls off BSP-SP alliance in by-poll elections: 10 important points from Mayawati presser
Mayawati blamed Samajwadi Party (SP) for Lok Sabha polls defeat. Mayawati temporarily ended pre-poll alliance. However, she hold a space for future ties with Samajwadi Party.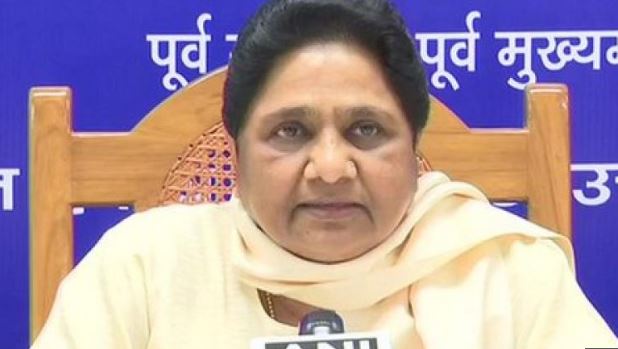 Mayawati calls off alliance with SP
Mayawati held a press conference on 04 June 2019. She said Bahujan Samaj Party (BSP) is breaking alliance with Samajwadi Party (SP) but this 'break-up' is not permanent. 10 important points of Mayawati's press conference are:
1. Mayawati said that after BSP introspected elections results in Delhi and decided to call-off alliance with Samajwadi Party.
2. She claimed that Yadav voters didn't stand with Samajwadi Party so that this alliance could not secure votes in Uttar Pradesh.
3. Keeping a scope for future she said, this break-up is not permanent, if required in future, this alliance may come again.
4. She asked top leaders of SP, 'If Yadav didn't back SP, would they vote for us?'
5. She said, "However, we can't ignore political compulsions. In the results of Lok Sabha elections in UP, base vote of Samajwadi Party, the 'Yadav' community, didn't support the party. Even strong contenders of SP were defeated,"
6. Mayawati declared that BSP will fight by-poll elections of UP assembly alone and without any alliance.
7. Mayawati blamed Akhilesh Yadav for Lok Sabha poll rout and decided to call-off alliance in just 144 days.
8. She also declared that BSP may join hands if Samajwadi Party again secure its vote bank.
9. Briefing press reporters she clearly said, "Ever since the SP-BSP coalition took place, SP Chief Akhilesh Yadav and his wife Dimple Yadav have given me a lot of respect."
10. In the election results declared on May 23, SP-BSP combine managed to get 15 seats 10 for BSP and 5 SP out of 80 Parliamentary seats in the state.
The BSP and SP had first tied up before the Lok Sabha bypolls in the state in early 2018. After that alliance defeated the BJP in Gorakhpur, Phulpur, and Kairana, the two sides decided to extend their tie-up to the general elections last month. However, the "gathbandhan" could manage just 15 seats in UP, with BSP winning 10 and the SP just five — the third partner, RLD, did not win a seat.
Also Read: Indian Air Force AN-32 aircraft goes missing; list of previous AN-32 cases