#MeToo movement: Union Minister MJ Akbar resigns from his post over sexual harassment charges
While putting his resignation, Akbar said in the statement, "Since I have decided to seek justice in a court of law in my personal capacity, I deem it appropriate to step down from office and challenge false accusations levied against me, also in a personal capacity. I have, therefore, tendered my resignation…".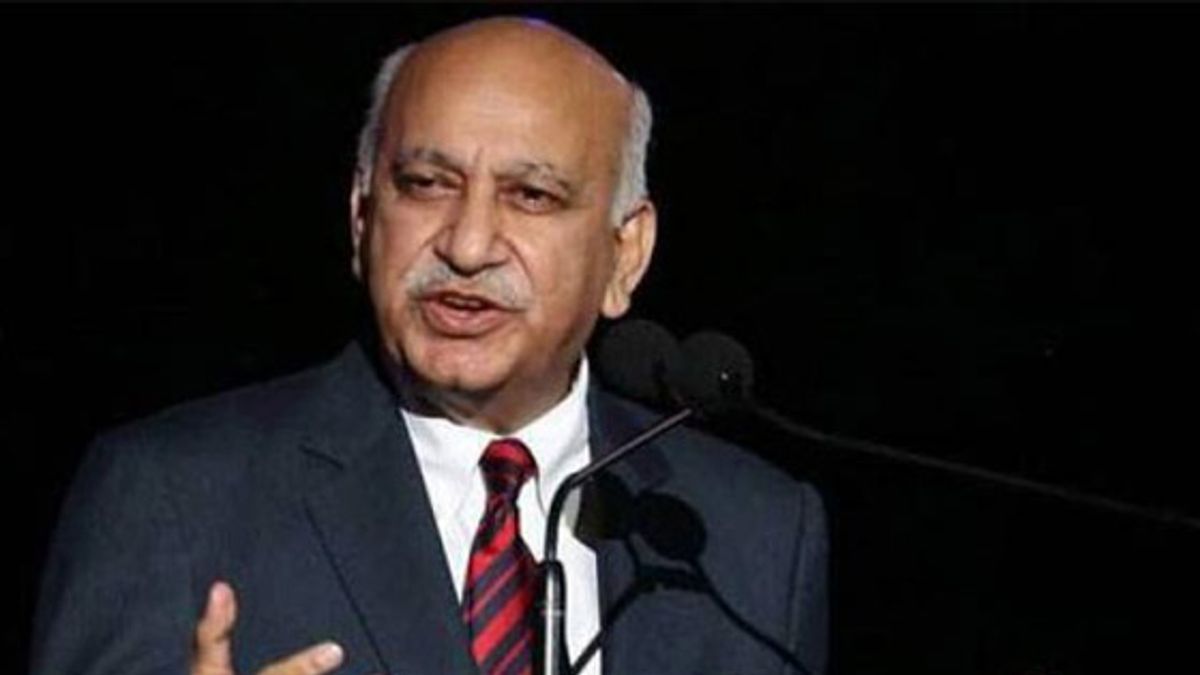 #MeToo movement: Union Minister MJ Akbar resigns from his post over sexual harassment charges
Union Minister of State for External Affairs, MJ Akbar resigned from his post on October 17, 2018 over sexual harassment charges levelled against him by several women journalists in the wake of #MeToo movement.
President Ram Nath Kovind accepted Akbar's resignation from the Union Council of Ministers with immediate effect.

Reaction of NCW
The National Commission for Women (NCW) welcomed MJ Akbar's resignation. NCW chairperson Rekha Sharma said, "Finally, the government has listened to the voice of women and acted accordingly. NCW welcomes the move".
#MeToo allegations against Akbar by over 20 women
Akbar's resignation came two days after he filed a criminal defamation complaint in a Delhi's Patiala House Court against journalist Priya Ramani, who was the first to put #MeToo allegations against Akbar.
Following Ramani's complaint, as many as 20 women came out in support of Priya Ramani, accusing Akbar of sexual harassment and inappropriate behaviour when he worked as an Editor in 'The Asian Age' newspaper.
The journalists urged the court to hear their testimonies against Akbar, claiming that some of them suffered sexual harassment by the minister and others have been a witness to it.
Who are these women?
These women are Meenal Baghel, Manisha Pande, Tushita Patel, Kanika Gahlaut, Suparna Sharma, Ramola Talwar Badam, Hoihnu Hauzel, Aisha Khan, Kushalrani Gulab, Kaniza Gazari, Malavika Banerjee, A T Jayanthi, Hamida Parkar, Jonali Buragohain, Meenakshi Kumar, Sujata Dutta Sachdeva, Reshmi Chakraborty, Kiran Manral, Christina Francis and Sanjari Chatterjee.
#MeToo movement in India

• The #MeToo campaign first began as a hashtag on Twitter in 2017, when Hollywood producer Harvey Weinstein was accused of sexual harassment by over 70 women.

• Almost after an year, the movement has now arrived in the Bollywood, Indian film industry; and is spreading through India.

• The #MeToo movement started after former Bollywood actress Tanushree Dutta alleged that Nana Patekar sexually harassed her on a movie set in 2008. However, Patekar has rejected Dutta's allegations and said he made the same denial 10 years ago.

• The movement has recently gained momentum in India as more women have begun sharing their experiences of sexual harassment on social media.

• To name a few, these brave women are actress Kangana Ranaut, actress Sandhya Mridul, writer-director-producer Vinta Nanda, singer Sona Mohapatra, journalist Avantika Mehta, writer Mahima Kukreja, reporter Anoo Bhuyan, journalist Sandhya Menon, and many more.

• Many well-known comedians, journalists, and actors have been named and shamed on social media as allegations of sexual misconduct continue to burst out.
Video: Check out the latest current affairs of this week