Lebanon PM Najib Mikati announces new Lebanese government amid economic crisis
Lebanese PM Najib Mikati has announced his new government of 24 ministers amid an economic crisis. Know who is who in the new Lebanese government 2021.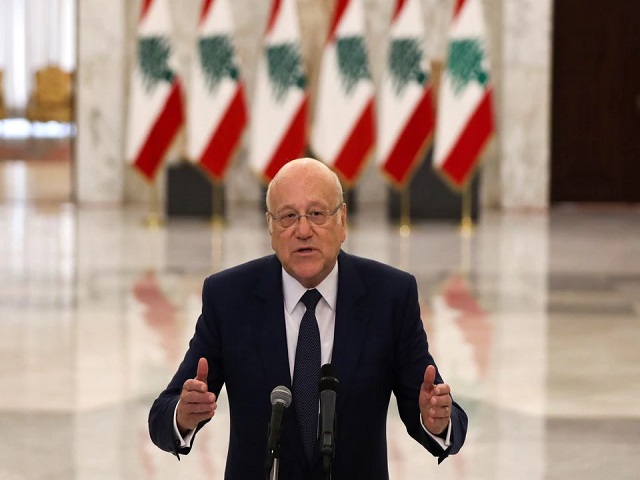 Lebanon PM Najib Mikati, Source: Reuters
Lebanese government 2021: Lebanese Prime Minister Najib Mikati on September 10, 2021, announced his new government of 24 ministers from the Presidential Baabda Palace after he met President Michel Aoun to sign a decree to form a new government in the presence of Parliament speaker Nabih Berri in crisis-ridden Lebanon. The new government under the leadership of PM Mikati will end a year-long power vacuum in the country as its economy continues to crumble.
Najib Mikati on July 26, 2021, was named as Lebanon's new Prime Minister. Mikati won the election with 72 votes in parliament while the former ambassador Nawaf Salam received only one vote.
Lebanon has been without a government for more than one year after former Prime Minister Hassan Diab resigned in the wake of the August 2020 Beirut port blast. Since then, attempts at forming new governments twice have failed, one by Ambassador to Germany Mustafa Adib and then by former Prime Minister Saad Hariri. The failure of the formation of an empowered government has pushed Lebanon further into a catastrophic economic meltdown.
Lebanon Economic Crisis
Lebanon, a small Mediterranean country, is experiencing an economic meltdown that the World Bank predicts could be one of the worst economic collapses in the world since the mid-19th century. Since the August 2020 Beirut port blast, Lebanon has been working without a government after the resignation of former PM Hassan Diab and his cabinet. Amid the economic crisis in Lebanon, people in Beirut are suffering from fuel, food, medicine shortages, job uncertainty, and even electricity blackouts.
The Lebanese pound has lost 90 per cent of its value in less than 2 years which has been driving hyperinflation in the country. As per the UN, approximately three-quarters of the Lebanese population lives in poverty. In August 2021, the Central Bank of Lebanon announced that it cannot finance fuel imports anymore at heavily subsidized exchange rates under the $6 billion subsidy program. The country is running dangerously low on foreign reserves as well.
Lebanese PM Najib Mikati Cabinet: 24 Ministers
The new cabinet of Lebanese Prime Minister Najib Mikati is expected to come under massive international pressure amid the severe economic crisis. The new government will be tasked with taking economic reforms, manage public anguish due to the lifting of fuel subsidies by the end of September, oversee a financial audit of the Central Bank, resume negotiations with the International Monetary Fund, and also oversee general elections scheduled for 2022.
On a bright note, within hours of the announcement of the new government, the Lebanese currency Lira gained strength in the black market, rising to 15,000 to the dollar down from 19,000 to the dollar.
Lebanese government 2021: Who is in the new cabinet of PM Najib Mikati?
| | |
| --- | --- |
| Prime Minister | Najib Mikati |
| Deputy Prime Minister | Saadeh al-Shami |
| Interior Minister | Bassam Mawlawi |
| Health Minister | Firas Abiad |
| Environment Minister | Nasser Yassin |
| Economy Minister | Amin Sallam |
| Finance Minister | Yousef Khalil |
| Public Works Minister | Ali Hamieh |
| Agriculture Minister | Abbas Al-Haj Hassan |
| Culture Minister | Mohamad Mortada |
| Labour Minister | Mostafa Bayram |
| Education Minister | Abbas Halabi |
| Displaced Minister | Issam Sharaf El-Din |
| Foreign Affairs Minister | Abdullah Abou Habib |
| Telecommunications Minister | Johnny Qorm |
| Tourism Minister | Walid Nassar |
| Information Minister | George Kordahi |
| Justice Minister | Henry Khoury |
| Energy Minister | Walid Fayyad |
| Defence Minister | Maurice Slim |
| Social Affairs Minister | Hector Hajjar |
| Youth and Sports Minister | George Kalas |
| Administrative Development Minister | Najla Riashi (only female minister) |
| Industry Minister | George Bojkian |
Mikati's third stint as Lebanon's Prime Minister
•This will be the third stint of Mikati as Lebanon's Prime Minister. In April 2005, Mikati had briefly served as caretaker Prime Minister, and in 2011, he headed a full-scale government for three years.
•Mikati's appointment came 11 days after Saad Hariri resigned prime minister after nine months of political turmoil and disputes with President Aoun and his son-in-law MP Gebran Bassil.
•Mikati received support from most political parties in Lebanon, including Amal Movement, the Future Movement, Marada Movement, Hezbollah, and Progressive Socialist Party.
•Two main Christian parties in the country, the Lebanese Forces and the Free Patriotic Movement opposed Mikati's appointment.
Who is Najib Mikati?
•Najib Mikati is the 31st Prime Minister of Lebanon. Mikati is a Lebanese politician and businessman who has served as caretaker PM of Lebanon in 2005 and headed a full-scale government from 2011 to 2014.
•Mikati has represented Tripoli as a Member of Parliament. He has been the co-owner of a multi-billion conglomerate the M1 Group.
•Mikati has been named the richest man in Lebanon in 2021 by Forbes.
Take Weekly Tests on app for exam prep and compete with others. Download Current Affairs and GK app
एग्जाम की तैयारी के लिए ऐप पर वीकली टेस्ट लें और दूसरों के साथ प्रतिस्पर्धा करें। डाउनलोड करें करेंट अफेयर्स ऐप
Android
IOS
Take Free Online UPSC Prelims 2022 Mock Test
Start Now