Rajya Sabha Passes National Medical Commission Bill, 2019
The Rajya Sabha passed the National Medical Commission Bill for replacing MCI with a new body.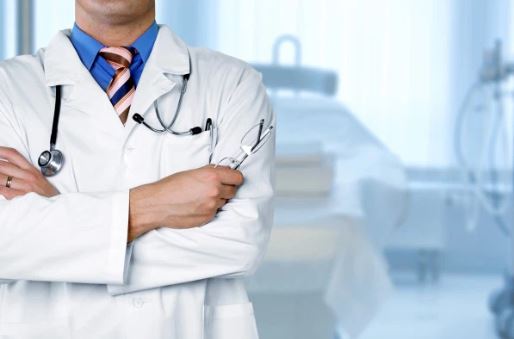 Representative Image
The National Medical Commission (NMC) Bill, 2019 has been passed by Rajya Sabha on August 1, 2019 even as hundreds of doctors are protesting across India. The Bill is replacing Medical Council of India (MCI) with National Medical Commission.
The NMC bill was passed by voice vote, however, AIADMK walked out of the house. Union Health Minister, Harsh Vardhan said in the Rajya Sabha that NEET is already an institutionalized body which is conducting examinations in 13 languages.
Lok Sabha Passed NMC Bill, 2019
Lok Sabha has passed the National Medical Commission (NMC) Bill, 2019 on July 30. Union Health Minister Harsh Vardhan mentioned NMC Bill, 2019 as one of the biggest reforms that can end inspector raj with a national medical commission. The bill has a provision to treat final year of MBBS as an entrance test for PG course and a screening test for from foreign countries.
In this bill, several reasons were given to repealing the Medical Commission of India (MCI). It has been alleged that the process under MCI regulate medical colleges was flawed. There are several new provisions have been introduced in this bill. Bill has introduced a new entrance exam called the National Exit Test (NEXT) for the students of MBBS.
What is NEXT – Exit test?
The bill has a provision for making uniform national standards in medical education. The Bill proposes final year MBBS exam as an entrance test for Post Graduation (PG) courses in the same field. This test will be a screening test for students got a graduation degree in medicine from foreign countries. This exam will be known as National Exit Test (NEXT).
What is Bridge Course?
In the first version of this Bill, the government had said that AYUSH doctors can also work as allopath doctors after completing two years of bridge course. This proposal was widely opposed by medical fraternity across the country. Now, in a new format of NMC Bill, AYUSH has not mentioned anywhere but retained the proposal. It said that commission (proposed) can allow mid-level community healthcare service to those medical practitioners who are connected with modern medical and scientific profession. However, it keeps a cap on this term as their total number cannot exceed one-third of the total registered doctors in the country.
Also Read | Protection of Human Rights (Amendment) Bill 2019 passed in Parliament
What will be the structure of NMC?
The NMC will be a 29-member body which would comprise of 20 members selected through nomination, and nine through the election. The medical colleges will have to make sure to meet the standards that NMC will lay down. When they found able to work as per NMC rules and are permitted to operate, there would be no need for annual renewals.
Why MCI being replaced?
A Parliamentary Standing Committee established on Health and Family Welfare has examined the role of the MCI in its 92nd report (in 2016) and was scathing in its criticism: "When MCI was tested on the given parameters (of producing competent doctors, ensure adherence to quality standards etc) has repeatedly been found short of fulfilling its mandated responsibilities. In our country quality of medical education is not good; the current model of medical education is not producing the right type of health professionals that meet the basic health needs of the country."
Also Read | Chandra Shekhar Azad 113th Birth Anniversary: Must know facts about 'Azad'