Indo-US made NISAR Satellite handed over to ISRO, Know more about this Joint Mission here
India and US joint venture, NISAR is an Earth-observation satellite which has been jointly manufactured by NASA and ISRO to evaluate various space activities. Earlier, it arrived on a US Air Force C-17 Aircraft in Bengaluru. Now it has been transported to ISRO Agency. Read the project details here.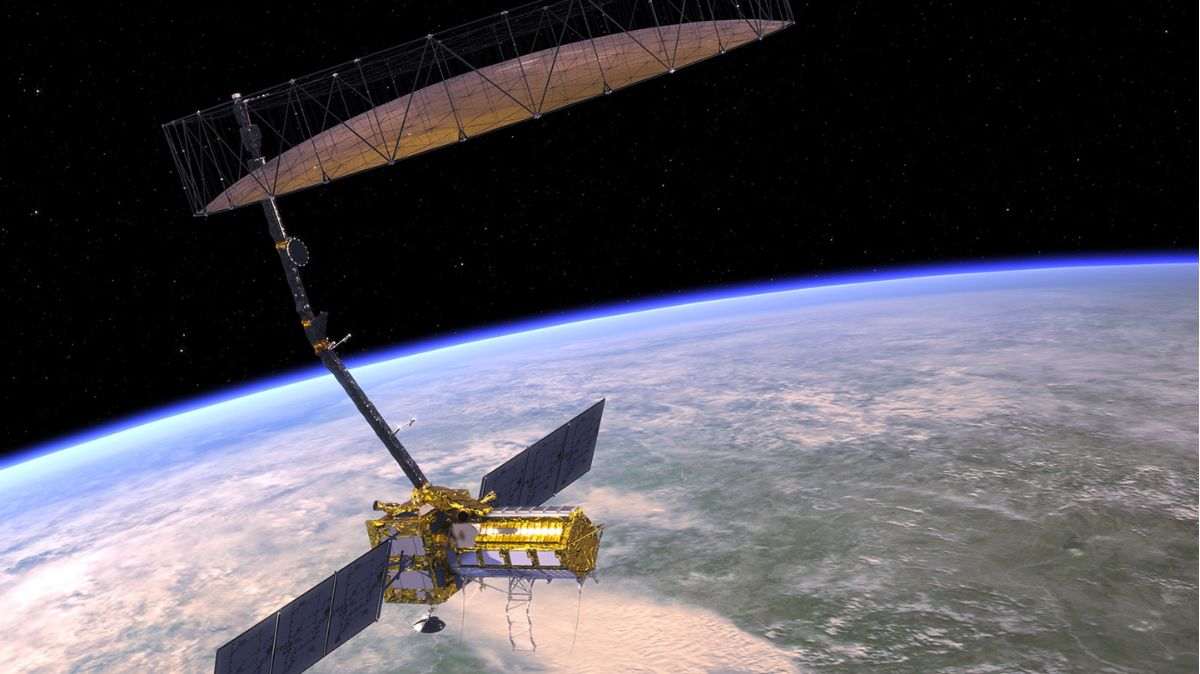 NISAR Satellite Reached ISRO to evaluate Earth's activities
The NASA-ISRO Synthetic Aperture Radar or NISAR is a part of the Indo-US collaboration. NISAR is a satellite that is mutually developed by NASA and ISRO. The spacecraft was delivered to the Indian Space Research Organisation (ISRO) on March 08, 2023 (Wednesday). The NISAR Satellite landed in Bengaluru on a US Air Force C-17 Aircraft, as per the official reports.
US Consulate General Chennai recently posted a tweet announcing that ISRO has received NISAR, created by both countries. This marks the passing of stage one for the final integration of the Earth Observation Satellite which is a significant achievement of the US-India Civil Space Collaboration.
Touchdown in Bengaluru! @ISRO receives NISAR (@NASA-ISRO Synthetic Aperture Radar) on a @USAirforce C-17 from @NASAJPL in California, setting the stage for final integration of the Earth observation satellite, a true symbol of #USIndia civil space collaboration. #USIndiaTogether pic.twitter.com/l0a5pa1uxV

— U.S. Consulate General Chennai (@USAndChennai) March 8, 2023
General Features
According to the partnership between the National Aeronautics and Space Administration (NASA) and the Indian Space Research Organisation (ISRO), NISAR has been launched as part of a space mission.
It is a dual-frequency synthetic aperture radar and it is regarded as the first-ever radar imaging satellite which will use dual frequencies. Some eight years ago in 2014, it was envisaged by NASA and ISRO as a powerful aircraft and the possibility of Radar as a science object. NASA posits that this could help the agencies study and assess the planet's dynamic land and ice surfaces in profound detail.
Through advanced radar imaging, it can depict the Earth's masses about 4 to 6 times a month at a resolution of 5 to 10 meters as told by space agency officials. It is designed in such a way that it can measure the most complex natural phenomena on Earth.
How Earth can benefit from NISAR?
NISAR will function till next year in order to systematically observe and measure Earth using two different radar frequencies - L-band and S-band respectively. All major changes in the planet's surface can be demonstrated less than a centimetre across.
Through this mission, NISAR will be able to give useful data and information about the Earth's surface changes, natural hazards, as well as ecosystem disturbances. Along with this, it will help to enhance the understanding of various system processes and climate change on Earth. It will further escalate the study of space agencies in collecting the planet's data and carrying forward future endeavours accordingly.
Objectives of Indo-US Joint Venture
NISAR Satellite will assist in monitoring and predicting the effects of climate change on the Earth's land surface which include melting glaciers, sea-level rise and also changes in carbon storage.
This data will be efficiently used to improve agricultural management and food security as it will provide information about crop growth, soil moisture, and land-use changes. Hence it will result in better knowledge about various sectors operating across the globe and the currently prevailing issues will be addressed.
Another goal will be achieved as the spaceship will also help in giving information regarding infrastructure monitoring and management such as monitoring oil spills, urbanization, and deforestation.
NISAR Launch Details
The NISAR Project is expected to be launched by January 2024 from Satish Dhawan Space Centre into a near-polar orbit. Moreover, the satellite will be executed for a minimum of three years.
The spaceship is a Low Earth Orbit (LEO) observatory and the main aim of NISAR is to map the entire globe in approximately 12 days.
Also Read: Actor-Director Satish Kaushik Passes Away owing to Heart Attack, Celebrities Lament over the loss
Take Weekly Tests on app for exam prep and compete with others. Download Current Affairs and GK app
एग्जाम की तैयारी के लिए ऐप पर वीकली टेस्ट लें और दूसरों के साथ प्रतिस्पर्धा करें। डाउनलोड करें करेंट अफेयर्स ऐप
Android
IOS