Top 5 Current Affairs: 22 August 2019
The Union government has granted Minister of State (MoS) status to the mayors of Srinagar and Jammu civic bodies.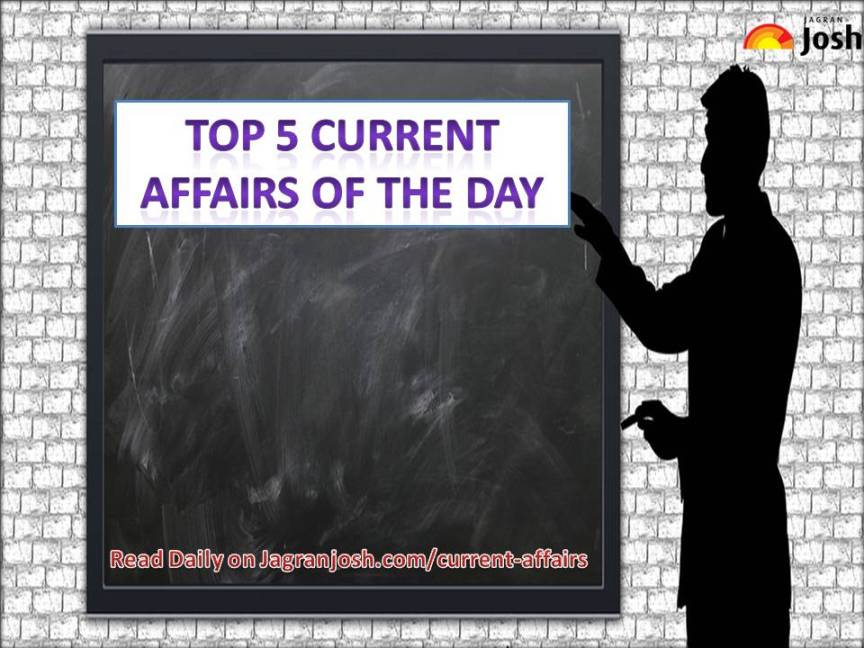 Top 5 Current Affairs
Former Finance Minister P Chidambaram was arrested by the CBI and ED officials on August 21, 2019 after a 55 -minute drama at his Jor Bagh residence in New Delhi. The high drama enfolded after the Delhi High Court rejected Chidambaram's bail plea in the INX Media case. Before his arrest, Chidambaram, who had been untraceable for almost 27 hours since Monday afternoon, appeared briefly at the AICC headquarters to address the media on the charges leveled against him.
Amazon Rainforest fire: What is the cause and how will it impact Earth?
Amazon rainforest, the world's largest rain forest has been on fire for almost 3 weeks.The rainforest, which provides almost 20 percent of the earth's oxygen, has been burning for over 16 days resulting in a major loss of trees and biodiversity. It is at the risk of getting burned completely if it is not put out soon. The effects of the major fire can already be seen in regions in South America including Sao Paulo, Brazil's largest city.
Akshay Kumar is world's 4th highest-paid actor: Forbes List
Forbes has released the list of world's highest-paid actors. While Dwayne Johnson topped the list, Bollywood star Akshay Kumar was ranked fourth with an earning of USD 65 million (about Rs 450 crore). Akshay Kumar is the only Bollywood actor who has featured on the list. He beat Hollywood actors including Chris Evans, Bradley Cooper and Will Smith to get the position.
Mayors of Srinagar and Jammu get 'Minister of State' Status
The Union government has granted Minister of State (MoS) status to the mayors of Srinagar and Jammu civic bodies. Additional secretary of the state Subash Chhibber said that the hospitality and protocol department shall make necessary insertion in the J&K State Warrant of Precedence with the approval of the competent authority.
SARAL Index: Karnataka tops the index, Telangana ranked second
Karnataka has topped the SARAL index, which evaluates the Indian states on the basis of their attractiveness for rooftop development. Other states Telangana, Gujarat and Andhra Pradesh were ranked 2nd, 3rd and 4th respectively. The State Rooftop Solar Attractiveness Index (SARAL) was launched by Union Minister of State for Power and New & Renewable Energy (IC) RK Singh on August 21, 2019.