Top 5 Current Affairs: 29 March 2019
Venezuela has barred opposition leader Juan Guaido from holding public office for 15 years. The opposition leader had invoked the constitution in January to assume the interim presidency.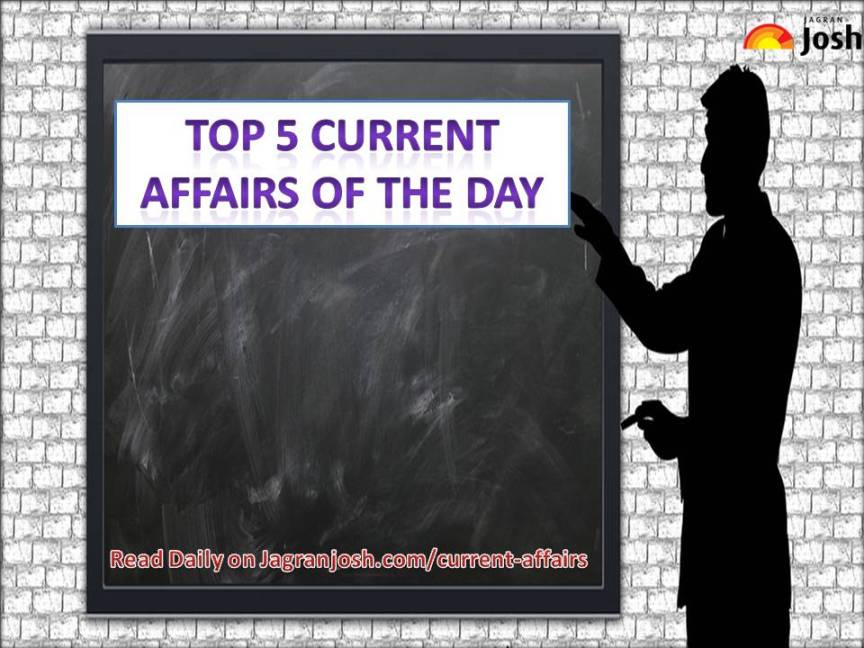 Top 5 Current Affairs: 29 March 2019
Brunei to make gay sex, adultery punishable with death by stoning

At a time when countries across the world are liberalizing laws especially regarding the LGBTQ community, Brunei, a small Southeast Asian nation, announced the enforcement of a strict Sharia law, under which those found guilty of adultery or gay sex would be subjected to death by stoning from April 3, 2019.

The harsh Islamic law had been put on hold for four years amidst heavy criticism. Brunei had first announced its introduction in 2013, which resulted in vast international protest. Following the outcry, Brunei, a sultanate of about 430,000, had delayed carrying out the harshest provisions of its Shariah law.

The nation has now, quietly decided to implement the harsh punishment beginning April 3, 2019.

Venezuela′s Juan Guaido barred from public office for 15 years

Venezuela has barred opposition leader Juan Guaido from holding public office for 15 years. The announcement was made by the nation's Comptroller General Elvis Amoroso on March 28, 2019.

The opposition leader, who had invoked the constitution to assume the interim presidency, was recognized by many nations including the United States as the country's rightful interim ruler, as against current President Nicolas Maduro.

Guaido's claim to the interim presidency was based on the claim that Maduro's 2018 re-election was illegitimate and that he became a usurper when his second term began in January.

EU bans single use plastics

European Parliament on March 28, 2019 has voted to ban single-use plastic products. It includes plastic cutlery, cotton buds, straws and stirrers as part of a sweeping law against plastic waste that despoils beaches and pollutes oceans.

At the sitting in Strasbourg, 560 MEPs (Members of European Parliament) voted in favour of the recent agreement hammered out with EU ministers, 35 against, with 28 abstentions.

The vote by the members strengthens the way for prohibiting single-use plastics to come into force by 2021 in all EU member states. Also, United Kingdom would have to follow the rules if it took part in and extended the Brexit transition period.

State of the Climate Report released by WMO
World Meteorological Organization (WMO), a UN agency, released its annual 'State of the Climate Report' on March 28, 2019. The WMO statement on the State of the Global Climate in 2018, its 25th anniversary edition, highlights record sea level rise, as well as exceptionally high land and ocean temperatures over the past four years. This warming trend has lasted since the start of this century and is expected to continue.

As per the report, carbon dioxide levels, which were at 357.0 parts per million when the statement was first published in 1994, keep rising to 405.5 parts per million in 2017. For 2018 and 2019, greenhouse gas concentrations are expected to increase further.

2018 saw new records for ocean heat content in the upper 700 metres (data record started in from 1955) and upper 2000m (data record started in 2005), topping the previous record set in 2017.

UNSC passes Resolution to combat terrorist financing

The United Nations Security Council (UNSC) on March 28, 2019 unanimously passed the first-ever resolution to suppress the funding of terror groups worldwide.

The "Resolution 2462 on Countering the Financing of Terrorism" clearly states that all the member states shall make sure to establish laws and regulations that regard funding to terrorist groups or individual criminals a serious criminal offence.

The resolution combines all the previous resolutions to create a consolidated document for strong collaboration and targeted efforts against terrorism.