Twitter to ban all political advertisements, Facebook rules out any ban
The political ad ban will have a few exceptions, such as ads in support of voter registration will still be allowed.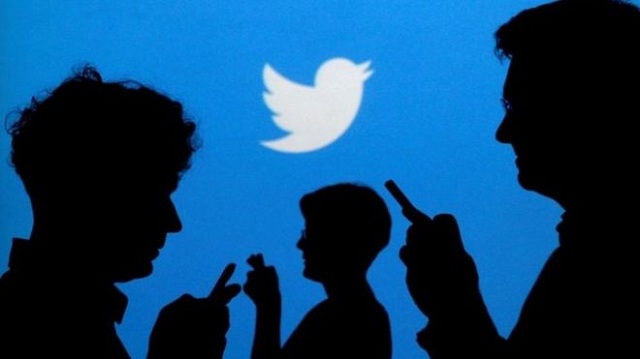 Twitter bans political ads
Twitter has decided to ban all political advertising across the globe, saying that political message reach should be earned, not bought. The decision was announced by Twitter CEO Jack Dorsey on October 30, 2019 through a series of tweets.
In his tweets, Jack Dorsey highlighted that a political message earns reach when people decide to follow an account or retweet and paying for a reach removes that decision, forcing highly optimized and targeted political messages on people. Dorsey felt that this decision should not be compromised by money.
Dorsey explained by saying that while at one side, they are working hard to stop people from hacking their systems to spread misleading info, on the other side, they are allowing someone to pay them to target and force people to see a political ad, where they can say whatever they want.
Also read: What is Armenian Genocide? All you need to know
Twitter's ban on political advertising: 10 key points
1. Jack Dorsey tweeted that while internet advertising is very powerful and effective for commercial advertisers, this power brings a lot of risk to politics, as it can be manipulated to influence votes to affect millions of people.
2. Dorsey tweeted that online political advertisements today present very different challenges to civic discourse such as unchecked misleading information, fake news, micro-targeting and machine learning-based optimization of messaging. He added that these challenges are increasing at an overwhelming scale and at a high velocity.
3. Dorsey said that these challenges will affect all internet communication, not just political ads. Hence, it's best to focus on the root problems, without the additional burden and complexity. Trying to fix both will mean fixing neither well and it will harm our credibility.
4. Initially, twitter had considered banning only candidate ads, but now they have decided to ban issue advertisements as well. The Issue ads include advertisements that refer to an election or a candidate or Ads that advocate for or against legislative issues of national importance such as climate change, healthcare, immigration, national security and taxes.
5. The political ad ban will, however, have a few exceptions, such as ads in support of voter registration will still be allowed.
6. Twitter CEO stated that they have decided to ban political advertising, very well knowing that they are a small part of a much larger political advertising ecosystem. Further countering the criticism that the new policy may favour the leaders already in office, Dorsey pointed out that there have been many social movements that have had a massive reach without any political advertising.
7. Dorsey further stated that they need a more forward-looking political ad regulation, which is very difficult to do. He continued by saying that the internet provides entirely new capabilities and regulators need to think past the present day to ensure a level playing field.
8. Dorsey clarified that the ban on political ads is not about restricting free expression but about paying for reach and paying to increase the reach of political speech, the consequence of which is immense that today's democratic structure may not be prepared to handle. Dorsey said that it is worth stepping back to address.
9. The Twitter CEO concluded by saying that the final policy regarding the ban on political advertising will be shared on November 15, 2019.
10. The new policy will be brought into force from November 22 to provide the current advertisers a notice period before this change goes into effect.
Political ad ban: Impact
Twitter's political ad ban announcement comes at a time when other social media platforms such as Facebook have ruled out any ban on political ads. Facebook founder Mark Zuckerberg defended his company's policy to not ban any political adverts even if they contain falsehoods, saying that in a democracy, it is not right for private companies to censor politicians or the news.
Zuckerberg felt that the ban on political ads would favour the sitting politicians and those the media chooses to cover.
Impact of the ban on US Presidential Elections 2020
Twitter's announcement of the ban on political ads comes ahead of the US Presidential Elections 2020. It comes in response to growing concerns of politicians manipulating the social media and deceiving voters through political advertisement.
The news of the ban has received mixed reactions from the US political camps for the 2020 Election. While some feel that this would not change or affect what users tweet and share on their own and do not address false news and hate speech, others like former Democratic candidate Hillary Clinton have welcomed the move. Clinton challenged Facebook to rethink its position on the matter.
There are also some views that the political ad ban will not impact the popular political accounts such as Donald Trump, whose tweets reach a wide-scale audience.
Also read: Chile cancels hosting COP-25 and APEC due to nationwide unrest