Ukraine Crisis: What are the Economic Sanctions against Russia?
The United States has announced fresh sanctions against Russia after President of Russia Vladimir Putin recognized the independence of breakaway regions Luhansk and Donetsk in Ukraine and ordered the Russian troops there.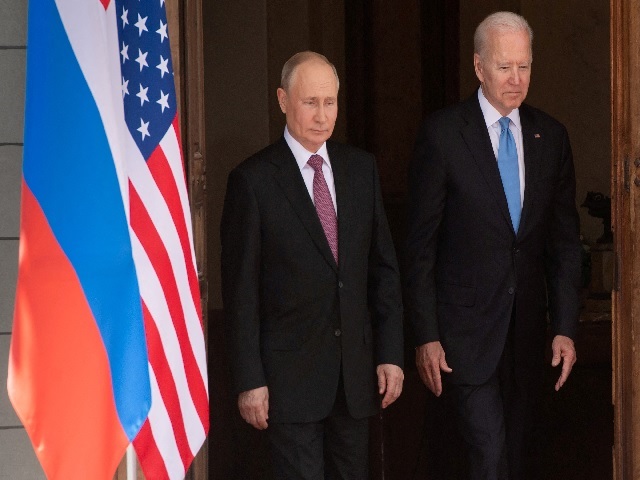 Ukraine Crisis
The President of the United States Joe Biden on February 22, 2022, announced new sanctions against Russia and also called Russia's move in eastern Ukraine the 'beginning of a Russian invasion'. Along with the US, UK and their other allies have also imposed sanctions on Russia because of its actions against Ukraine.
The move by the United States and its allies came after the President of Russia Vladimir Putin recognized the independence of breakaway regions Luhansk and Donetsk and ordered the Russian troops there.
While speaking on the Russian-Ukraine crisis from the White House, US President also called Putin's moves the 'beginning of Russian invasion' of Ukraine. Russia had started massing troops near Ukraine's border in 2021 and had called them training exercises.
What Economic Sanctions are against Russia?
1. US President Joe Biden announced that the US will be implementing full blocking sanctions on the two large Russian financial institutions: VEB and their military bank. It will directly impact Russia's defence sector.
2. Comprehensive sanctions are implemented on Russia's sovereign debt which means that the US has cut off Russia's government from the Western funding.
3. Russia can also no longer raise money from the West and also cannot trade in its new debt on US markets or European markets either.
4. Americans are also banned from doing any business in Donetsk and Luhansk.
5. Five people who have been described as part of Vladimir Putin's inner circle have also been sanctioned.
6. The European Union has sanctioned 27 Russian individuals and organizations, including Banks. EU is also limiting access to the European Capital markets by cutting off the ability to access funds from EU markets. It is also banning trade between the EU and two rebel-held regions.
7. Chancellor of Germany Olaf Scholz has decided to put on hold the permission for the Nord Stream 2 gas pipeline from Russia to Germany to open.
8. Prime Minister of the UK Boris Johnson has announced sanctions against 5 Russian banks and 3 wealthy Russian businessmen and has also threatened with further moves.
Russian President recognizes two Ukraine separatist regions as independent
What other Sanctions can be imposed on Russia?
1. Sanctions to be imposed against Russia's elites and their family members
2. Exclusion of Russia from Swift- Russia can be excluded from the global financing messaging service Swift. It is used by thousands of financial institutions worldwide. The move will make it difficult for Russian banks to do business overseas.
3. Banning of Russia from using US Dollars- United States can ban Russia from financial transactions involving US dollars. This can result in a huge impact on Russia's economy as most of its oil and gas sales are settled in dollars.
4. Russian banks can be blocked- The banks of Russia can be blocked which will further make it impossible for them to conduct international transactions.
5. Blocking the export of hi-tech materials to Russia- Western countries can restrict the export of hi-tech materials to Russia. They are used in everything from cars to smartphones.
6. As Russia's economy is highly dependent on selling gas and oil overseas, western nations can refuse to buy oil and gas from the big Russian energy giants.
Read More: Russia Ukraine Crisis: Russia declares war on Ukraine, destroys Ukraine's airbases and air defences
US condemns Russia's decision of recognizing Donetsk and Luhansk as Independent
The United States strongly condemned Russia's decision of recognizing Donetsk and Luhansk in Ukraine as independent regions and asked who gave Russia the right to declare new so-called countries on the territory that belongs to its neighbours.
After Vladimir Putin's announcement on Donetsk and Luhansk, US President also signed an executive order that will prohibit all the new investment, financing, and trade by the US persons to, from, or in the so-called Donetsk and Luhansk People's Republics.
Notably, President Putin also ordered the sending of the Russian Armed Forces to Ukraine's breakaway region after recognizing their independence on February 21, 2022.
Read More: Russia-Ukraine conflict: Is Russia planning to invade Ukraine?
Ukraine invasion by Russia: Background
1. Russia, in March 2014, had invaded and then annexed the Ukrainian peninsula of Crimea. Later in April, the pro-Russian separatists in the Donbas region declared independence and the war continued in the Eastern Ukrainian region and then later spread westwards.
2. In April 2019, a former Comedian Volodymyr Zelensky was elected by a large majority as the President of Ukraine on a promise to restore Donbas to Ukraine.
3. Ukraine's crisis further deepened in January 2021 when the Ukrainian President appealed to the President of the US to let Ukraine enter NATO.
4. Later in the spring of 2021, Russia started massing troops near the borders of Ukraine in what it said were training exercises.
5. Russia has stated that its recent troop deployment near Ukrainian borders is in response to NATO's steady eastward expansion and has argued that its moves are aimed at protecting its own security considerations.
Take Weekly Tests on app for exam prep and compete with others. Download Current Affairs and GK app
एग्जाम की तैयारी के लिए ऐप पर वीकली टेस्ट लें और दूसरों के साथ प्रतिस्पर्धा करें। डाउनलोड करें करेंट अफेयर्स ऐप
Android
IOS